Digital banks in Singapore
Learn what you need to know about using a digital bank in Singapore, including how to find the right one.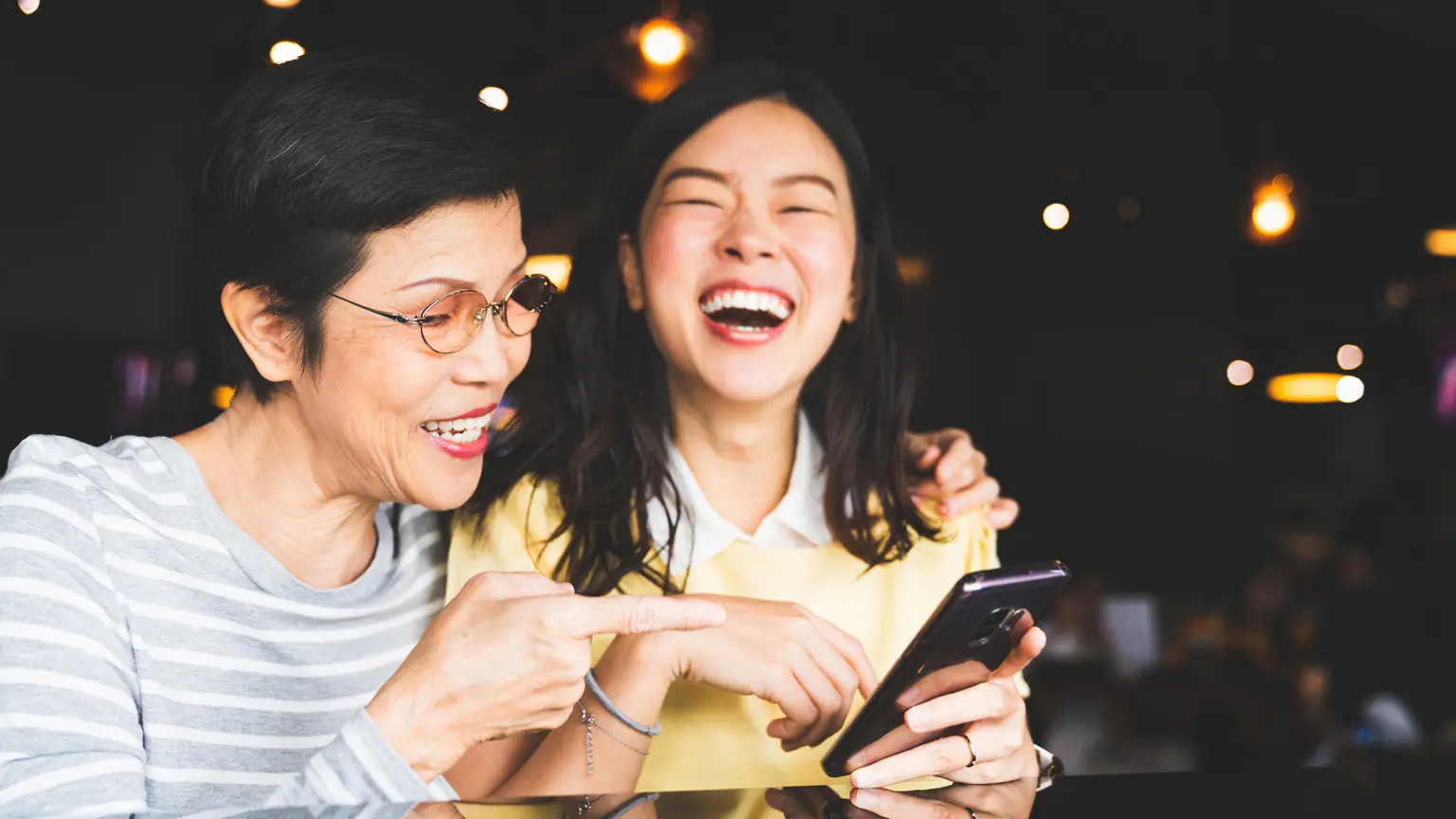 Digital banking puts your finances at your fingertips 24/7. There's a host of online banks, digital-only banks and personal finance apps available now, all designed to give you better, faster control of your cash.
We've rounded up everything you need to know, so you can decide if digital banks are right for you.
What is digital banking?
Digital banks, also called challenger banks, give you a way to control your money, by allowing you to bank entirely from your smartphone. With a digital bank, you can sign up to an account in minutes, get your card relatively quickly (and you may get a virtual card), benefit from convenient features such as low foreign currency spending and smart security controls and more.
There are a few digital banks already available in Singapore and more are coming.
Compare a range of digital banks in Singapore
Why should I use a digital bank account in Singapore?
There are several advantages to mobile banking:
Fast sign-up. You can usually sign up to a digital bank account in less than five minutes.
Low-cost foreign currency and travel spending. These banks usually offer 0% foreign currency spending or allow you to hold multiple currencies in your account at once. If you need to send international money transfers, have friends or family that live overseas, shop at overseas stores or travel, this can save you a lot of money.
Smart security features. If you lose or misplace your card you can lock and unlock it in the app.
Choice of accounts. Most digital banks offer multiple account options ranging from a $0 account to a premium account. If you want more features, you pay a higher monthly cost.
Why are digital banks starting now in Singapore?
On 29 August, the Monetary Authority of Singapore (MAS) began accepting applications for "digital bank licences" from non-banking companies. The application period will close at the end of the year and licences are expected to be given out in mid-2020.
At the moment, there are several innovative disruptors in the local digital payment market, including Revolut and YouTrip. These businesses offer technology-enhanced and consumer-centric virtual accounts, multi-currency wallets and prepaid cards.
What you should know about challenger banks in Singapore
In Singapore, digital banks are expected to utilise technology to reach "under-served" segments of the domestic market to differentiate it from existing banks. This means that some features offered by traditional banks may not be made available to digital banks.
Here are a few things that you may not know about using your mobile as your main point of contact with your bank:
Cash and cheques usually aren't supported
MAS (Monetary Authority of Singapore) has stated that digital banks in Singapore are not allowed to access the ATM or cash deposit machine network. This means that you'd need to transfer funds to your digital bank's account balance through a credit card, debit card or bank transfer.
Managing multiple currencies is easier
Digital banks tend to have better services in terms of foreign currency. Some let you hold multiple currencies in your account while others let you make international transfers faster and more cheaply than standard banks.
Your money may not be protected the same way it is with traditional banks
Not every mobile bank has a full banking licence. In Singapore, MAS only recently announced that the government will issue up to five digital bank licences that non-banking enterprises may apply for – up to two will be digital full bank licences and up to three will be digital wholesale bank licences. However, the digital banking model is not entirely new in Singapore as various lenders or digital payments startups have been allowed to operate with MAS's remittance licence.
For example, digital bank Revolut has been granted a remittance licence by MAS and operates as a Stored Value Facility holder. This means that Revolut may conduct its mobile banking business in Singapore, but your money may not be covered by a government guarantee. However, there are still safeguards in place as these banks are required to keep your deposits in an account with a separate bank, which you can then claim back if something goes wrong.
Everything is managed on your smartphone
You generally sign up for a bank account in Singapore at a branch, but you can also do it online. With digital banks in Singapore, you can only sign up on your smartphone. In addition, you won't get access to Internet banking on your computer with most digital banks.
You don't need to panic if you lose your phone or card
A benefit of a digital bank is having full access to your account at all times. Lots of mobile banks allow temporary freezing of your account in the case of a lost card, so if you find it again, it's not much of a hassle to get a replacement. If you forget your pin, the banking apps also tend to have access to a pin reminder after you complete a couple of security questions.
The fees can be higher
Some mobile banks charge higher monthly fees for premium accounts, which offer features such as insurance, discounts, cashback and more.
What digital banks are available in Singapore?
There are a number of challenger banks available in Singapore, including the following:
Revolut. Revolut is a global banking app that offers budgeting tools, international currency exchange, travel insurance, cryptocurrency facilities, virtual cards and more.
YouTrip. The first multi-currency wallet in Singapore, YouTrip is a convenient travel wallet linked with a prepaid Mastercard designed for frequent travellers to transact in over 150 currencies without any added fees. YouTrip also offers other features such as payments, currency exchange and forex lock-in rates.
Aspire. Aspire is a digital business bank account. You can open an account in a few minutes and save on international transaction fees by being able to receive and spend in over 40 currencies at the real exchange rate.
BigPay. BigPay is an e-wallet app and Mastercard offered by AirAsia and will be available in Singapore soon. It allows you to spend globally for a low cost while earning AirAsia BIG points. You can spend in 150 supported currencies, send money to bank accounts in various countries, use the app to manage your money and benefit from AirAsia privileges.
TransferWise. Along with a free debit Mastercard, TransferWise's multi-currency account allows you to hold up to 28 currencies, conduct money transfers at competitive rates and enjoy fee-free overseas ATM withdrawals.
InstaReM. InstaReM's forex card is poised for launch by the end of 2019, which will be a travel-centric card that offers competitive foreign exchange rates on overseas spending.
Which contenders have expressed interest for the digital banking licence?
Applications for a digital banking licence are being accepted until the end of the year.
At the moment, the fintech and non-fintech players that have expressed interest in applying for the digital bank licence include Validus Capital, Grab, InstaReM, Razer and Singtel.
How to get started with a digital bank
You can sign up with a digital bank in Singapore by downloading your chosen bank's app onto your smartphone. You will need a few of your personal details to sign up, including your full name, date of birth, address and email address. This process typically requires you to take a front and back image of your government-issued ID as well as a selfie for identity verification. You will need to confirm your identity and may need to deposit funds into your account to make it active. Then, your bank account will be created.
Back to top
Read more on this topic