Meet Singapore's new digital banks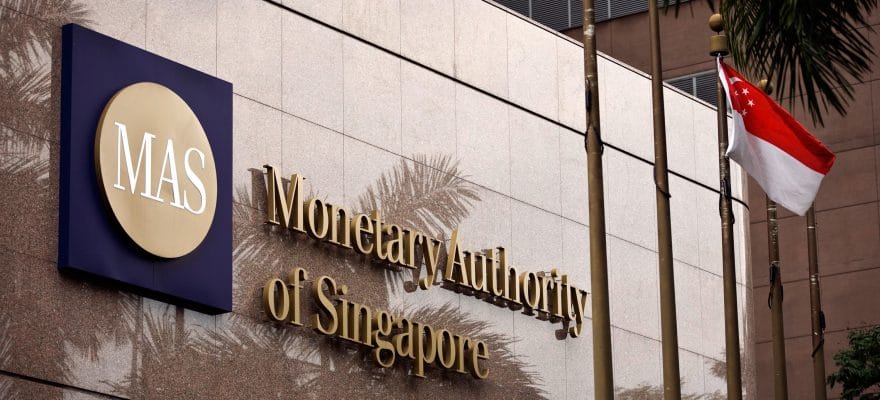 On 4 December 2020, the Monetary Authority of Singapore (MAS) unveiled the winners of Singapore's first digital bank licenses.
Two digital full bank (DFB) licenses were awarded to Grab-Singtel consortium and Sea Group. In addition, two other digital wholesale bank (DWB) licenses went to Alibaba's fintech affiliate Ant Group, and a consortium comprising Greenland Financial Holdings, Linklogis Hong Kong, and Beijing Co-operative Equity Investment Fund Management.
Here's a recap of what these licenses mean to the banking system in Singapore, and what to expect as these companies prepare to embark on their pilot operations.
What are digital banks?
Digital banks are licensed to provide the same banking services as traditional banks, but without the physical infrastructure (e.g. no physical branch or ATMs). This means that all banking services offered by a digital bank are to be conducted through online and mobile platforms.
This is not to be confused with the term 'online banking', which typically refers to transactions conducted electronically through the depositor's computer or another device over the Internet. Digital banking, on the other hand, focuses on digitising traditional banking activities and infrastructure.
How are digital banks licensed in Singapore?
In an effort to liberalise the Singapore banking system and add market diversity, the Monetary Authority of Singapore (MAS) announced on 28 June 2019 that it'll issue up to five digital banking licenses – two Digital Full Bank (DFB) and three Digital Wholesale Bank (DWB) – for non-banking entities to take deposits from retail customers.
After a year of careful deliberation, four of these licenses were granted.
What is the difference between DFB and DWB licenses?
Here's an overview of the license types and services they may provide:
Digital Full Bank (DFB)
Digital Wholesale Bank (DWB)
Service provision

Retail customers
Non-retail segments

Non-retail segments, such as small and medium-sized enterprises (SMEs)

Minimum paid-up capital

>S$1.5 billion (upon being a fully functioning digital bank)

Phase-in requirements

Three stages (estimated 3 to 5 years): Entry, Progression and Full-functioning DFB
Commence as a Restricted DFB in Entry-stage for an initial one to two years

Aggregate and individual deposits capped at S$50 million and S$75,000 respectively
May only offer simple credit, deposits and investment products

Limitations will be gradually lifted upon transition to 'Progression' and 'Full-functioning DFB' stages

None. However, in its initial years of operations, MAS will impose appropriate activity restrictions for risk mitigation

Services

Open and maintain deposit accounts
Accept deposits and facilitate payments
Issue credit and debit cards
Loan and investment products

Open and maintain deposit accounts for businesses
Accept fixed deposits from individuals (at least $250,000)

License winners

Grab-Singtel consortium
Sea Group

Ant Group
The Greenland-linked consortium, which comprises of:

Greenland Financial Holdings
Linklogis Hong Kong
Beijing Co-operative Equity Investment Fund Management
How were the applicants assessed and chosen?
The application window for the digital banking licenses closed at the end of 2019 with a total of 21 contenders, which included ecommerce companies, tech and telco firms and fintechs. Of the 21 applicants, 14 were shortlisted for a second round of assessment in June 2020. Eventually, four successful applicants were announced in December 2020. But how did MAS narrow down to these four winners?
To ensure that the digital banking licenses are awarded to applicants with the highest potential in contributing to the long-term development of Singapore's digital economy, the bidders were judged based on a stringent assessment and selection process. Contenders are expected to bridge the gaps between technology and traditional banking with cutting-edge technology, so as to meet customers needs and reach under-served segments.
Here are some of the criteria included in the evaluation:
The value proposition of the business model
Ability to manage and sustain a digital banking business
Understanding of local regulatory and risk management
Incorporation of innovative technology
Growth prospects and expansion plans
Potential contributions to the nation's financial landscape
Who are the winners of the digital bank licenses?
Amongst the 21 strong contenders, four applicants emerged victorious in the race to become the first digital banks in Singapore. Take a closer look at the four successful applicants here.
Grab-Singtel consortium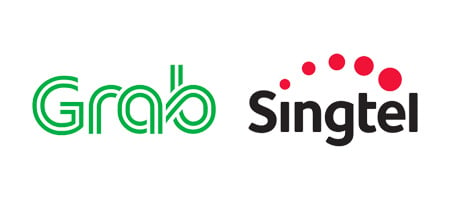 In a bid to apply for the digital full bank license, Grab Holdings Inc. and Singtel came together and formed a consortium in December 2019, with the two companies holding a 60% and 40% stake respectively.
Although Grab started as a ride-hailing firm, the Singaporean multinational company has since forayed into multiple consumer services sectors – making it a prime example of being a key growth driver. Besides processing payments for its ride bookings, Grab's all-in-one super app now includes point-of-sale, online payments, food delivery, insurance, investments and more.
Sea Group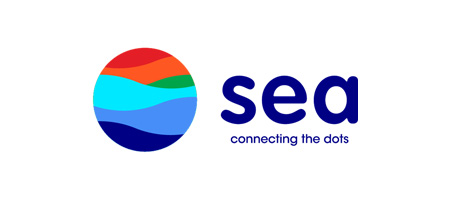 Headquartered in Singapore, Sea Limited is an NYSE-listed consumer Internet company offering digital entertainment, e-commerce and digital financial services.
Through its three well-known platforms – Shopee (e-commerce platform), Garena (online game developer and publisher) and SeaMoney (digital financial services provider) – Sea is already deeply integrated into Singapore's digital economy. With its new DFB license and soaring stock prices, the company is positively poised for growth.
Ant Group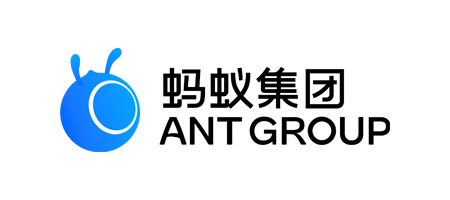 Alibaba's fintech affiliate Ant Group (formerly known as Ant Financial) is best known for Alipay, China's largest digital payment platform. With over a billion users and 80 million merchants in tow, the tech giant is on track to revolutionise financial services both in China and around the world.
Ant Group has also expressed its goals to build an inclusive, green and sustainable digital ecosystem that promises equal access to financial and other services, for consumers and small businesses alike.
Greenland-linked consortium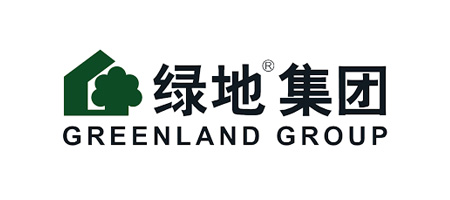 To vie for a wholesale digital banking license in Singapore, Greenland Financial Holdings Group – the investment arm of Chinese real estate developer Greenland Group – formed a consortium with partners Linklogis Hong Kong and Beijing Co-operative Equity Investment Fund Management.
Although the successful bid took many by surprise, its parent company Greenland Holdings is one of the three largest real estate firms in China with over 100 billion RMB worth of managed assets.
According to The Business Times, the group intends to leverage resources and capabilities from joint collaborations with top academic institutions in Asia and fintech talents to design a digital bank catering to the needs of SMEs in Singapore.
How will retail customers benefit from these digital banks?
Along with a more efficient banking system, customers can look forward to other perks such as:
Convenience. Access banking services 24/7 and manage your finances on-the-go, directly from your computers and smartphones.
Higher interest rates. With significantly less overhead to upkeep, branchless digital banks may offer higher interest rates on deposits.
Lower fees. Low operational costs (no physical locations, ATMs or in-branch staff) also means that these savings can be extended to their financial products and service charges.
Personalisation. By utilising technology for data mining, digital banks will be able to provide more customer-centric services, such as tailored product and recommendations.
Reach under-served groups. Entrepreneurs, self-employed individuals, micro enterprises and low-income earners can be better reached with the lower costs of digital banks. For example, digital banks may not impose a minimum deposit amount or charge any maintenance fees if the monthly average balance falls below the required sum.
Better customer service. The quality of customer service may be subjective as some may prefer face-to-face interactions, but lower operational costs may also prompt digital banks to invest more into their support teams.
Go green. Through increased digitisation, there'll be fewer paper applications to fill.
What are some of the benefits catered towards SMEs?
For SMEs and customers looking to start their own business, digital wholesale banks can offer the following benefits:
Alternative credit scoring. By using substitutes to the limited range of 'traditional' data sources, digital banks can develop new ways to assess one's creditworthiness and extend credit to the financially excluded, unbanked and under-served market while contributing to economic development.
Faster loan approvals. With digitisation, both applicants and financial institutions can now make quicker credit decisions. Applications can now be submitted with a few taps on mobile, and fund disbursement can be as short as a few minutes.
Better cashflow management. Digital banking apps is likely to provide advance management tools for business finance or invoicing.
Fraud reduction. Additional fraud prevention technology in digital banking apps can help identify and mitigate fraudulent transactions.
Are there any caveats to look out for?
Digital banking may provide better efficiency, but there are also some possible drawbacks to consider:
Service interruptions. Unforeseen service outage can block access to banking services and lead to unnecessary frustrations.
Security concerns. With all technology matters, the possibility of identity theft and security breach will always be a concern.
Lack of personal banker relationship. May not be suitable for customers who prefer a more personal, human experience.
What to expect
The emergence of digital banks from non-bank players in Singapore is expected to raise the bar for the banking sector.
With the implementation of the latest technologies, data analytics, artificial intelligence and machine learning, customers can look forward to a myriad of benefits, including greater access, better accessibility and more streamlined end-to-end experiences.
Furthermore, the increased competitiveness from non-bank players in Singapore will motivate traditional institutions to accelerate the digitalisation of their core processes and bring more innovative digital offerings to the table.
The new digital banks will be expected to commence operations from early 2022. Following that, MAS will also review whether more digital banking licenses will be issued to other companies.
Back to top