Finder is committed to editorial independence. While we receive compensation when you click links to partners, they do not influence our content.
DBS Overseas Money Transfer Review
Enjoy an extensive range of financial services and transfer money worldwide with DBS overseas money transfer
DBS offers convenient access to a wide range of currencies with its international money transfer service. So if you're looking to remit funds overseas, DBS may be ideal to conduct your transfer.
Find out how DBS overseas money transfer works, as well as its rates and fees in this guide.
Why should I consider DBS?
Secure. Enjoy an added layered of security for all your transactions with a security token upon registering for online banking. DBS' digital banking platforms are also equipped with advance encryption technology to keep your personal details safe.
Mobile banking. This service allows you to make payments, transfer funds and manage your account directly from your mobile.
Existing bank. Existing DBS customers can access this overseas funds transfer service by logging into the DBS Internet or mobile banking without having to register for a new account with another international money transfer service.
Instant transfers. With DBS remit, you can make instant, fee-free fund transfers to the following selected countries: India, Philippines, Malaysia, Indonesia, China, Hong Kong, UK, Australia, USA and Eurozone countries. You can view the complete list of Eurozone countries here.
What to look out for?
High margin. Unlike specialised money transfer providers, banks in Singapore, including DBS, typically add a high margin on the interbank exchange rate.
Limits and charges. There is a fixed limit on how much money you can transfer internationally. Also, if you need to remit to a country that is not included in the list of selected countries eligible for fee-free transfers, you will incur at least S$20 or more in cable charges and handling commission. In this case, you may find cheaper transfer options from specialist international payment companies.
How much does it cost to transfer money with DBS Remit?
With DBS remit, you can enjoy $0 transfer fee when you send money to 49 selected destinations:
Australia
Canada
Eurozone countries
Hong Kong
India
Indonesia
Japan
Korea
Malaysia
Mainland China
Myanmar
New Zealand
Philippines
Thailand
United Kingdom
United States of America
Vietnam
*For transfers to Malaysia, there'll be a S$3 service charge for amounts S$500 or less.
For branch transfers and OTTs to other countries (not listed above), the following charges will apply:
Regular overseas fund transfers
In-branch transfers
Cable/telex charges
S$20 per transaction
S$20 per transaction
Handling commission

S$5 for remittance up to S$5000
S$10 for remittance up to S$25,000
S$35 for remittance above S$25,000

1/8% of the S$ equivalent of remittance amount

Minimum fees: S$10
Maximum fees: S$120
Note: Additional agent bank charges may apply.
DBS foreign exchange rates
The FX rates offered by DBS is inclusive of an added margin, which tend to make it less favourable than the rates offer by other specialist money transfer providers.
How long does a DBS money transfer take?
DBS offers same-day transfers to 49 destinations via DBS Remit. As for countries that are not listed, it'll take approximately 2-4 working days for the transfer to be completed.
What do I need to send money online through DBS?
You will need your recipient's name, address, bank details (SWIFT/BSB/sort/IFSC code if any) and account number/IBAN. Other details such as a valid transfer reason and registered phone number may be necessary for transfers in some currencies.
Other payment details such as a valid transfer reason and registered phone number may be necessary for transfers in some currencies.
Registration and transfer process
Access to DBS overseas money transfer services requires an online Internet banking account. You'll also obtain an online security token, from either the DBS branches or by mail if you've registered online.
Follow these steps to facilitate an overseas bank transfer:
Log into your Digibank account
Click on "Transfer → DBS Remit and Overseas Transfer"
Select the country and the currency for transfer
Enter remittance amount
To use the FX watch function, check "FX Watch", enter your desired FX rate and when you need the funds. Note: You need to remit a minimum of S$1,000 to utilise this feature
Is there a DBS app?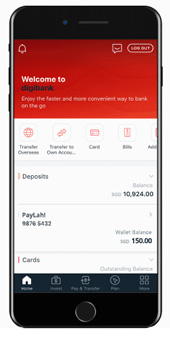 Yes, DBS has an app on both Google Play and the App Store. The app makes it possible to do the following:
On-the-go banking. Fulfill your day-to-day banking needs anytime, anywhere.
Funds transfer. Conduct both local and overseas funds transfer at real-time competitive FX rates.
Personalised insights. Track your cashflow and manage your finances with ease, be it bill payment or viewing your investment portfolio.
| Reviews accurate as of March 26, 2021 | |
| --- | --- |
| Google Play Store | 4.5 out of 5, based on 41,434 customer reviews |
| Apple App Store | 4.3 out of 5, 12,800 customer reviews |
More on the best money transfer apps
Compare DBS to other money transfer providers
Disclaimer: Exchange rates change often. Confirm the total cost with the provider before transferring money.
Frequently asked questions
You may also be interested in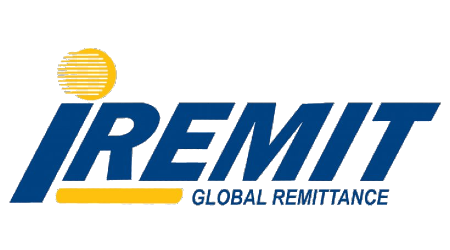 Make simple and small transfers to the Philippines through the IREMITX app.
Read more…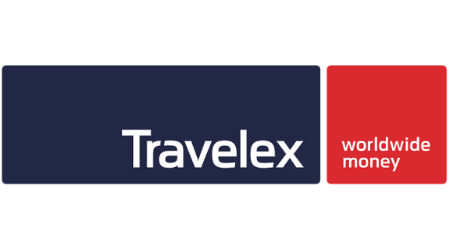 Find the latest Travelex promo codes to spend less on your travel money and money transfers.
Read more…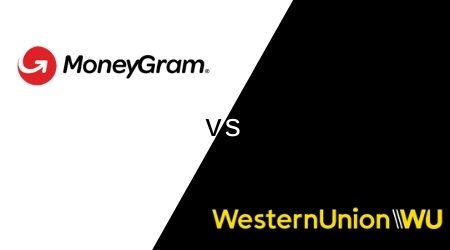 We put MoneyGram and Western Union side by side to help you make a decision for your next local or international payment.
Read more…