Finder is committed to editorial independence. While we receive compensation when you click links to partners, they do not influence our content.
Currency Solutions International Money Transfers
Take advantage of safe, secure and affordable international money transfers when you send money overseas with Currency Solutions
Founded in 2003, Currency Solutions is a UK-based international money transfer provider servicing more than 100,000 clients worldwide.
Having achieved the ranking of Number 1 Foreign Exchange Company on independent website Trustpilot, Currency Solutions prides itself on customer service by offering the best exchange rates on the market.
In addition, Currency Solutions offers fee-free transfers, allowing you to save money whenever you need to send funds overseas.
Please note: Currency Solutions is only operational during UK hours (Singapore is 8 hours ahead of UK). There may be delayed response should you decide to sign up with Currency Solutions.
Currency Solutions exchange rates
On average, Currency Solutions' exchange rates can save you between 1% and 3% off the exchange rates offered by other providers. Currency Solutions offer live exchange rates too and also monitors international markets to allow you to place trades at the best possible time.
The company also offers a Rate Alerts service to help you stay up to date with market fluctuations. Currency Solutions dealers can monitor the currency market on your behalf and then contact you when your desired market conditions are met.
How much does it cost to transfer money with Currency Solutions?
Currency Solutions does not charge any fees or commissions when you lodge an international money transfer. There are no cross-border charges, no bank transfer charges and no other hidden fees, meaning that your money ends up where you want it to go and isn't eaten into by transfer charges.
Rather than making a profit by charging fees, Currency Solutions makes money by trading high volumes of currency and only having to contend with low operating costs.
Minimum transfer amount and available countries
The minimum allowable transfer amount with Currency Solutions is £100 via their online platform. Currency Solutions also offers funds transfers in the following currencies:
USD – US Dollar
AUD – Australian Dollar
CAD – Canadian Dollar
CZK – Czech Koruna
DKK – Danish Krone
EUR – Euro
HKD – Hong Kong Dollar
HUF – Hungarian Forint
ILS – Israeli Shekel
JPY – Japanese Yen
NZD – New Zealand Dollar
NOK – Norwegian Krone
PLN – Polish Zloty
ZAR – South African Rand
SEK – Swedish Krona
CHF – Swiss Franc
THB – Thai Baht
AED – United Arab Emirates Dirham
MAD – Moroccan Dirham
What types of transfers can you carry out with Currency Solutions?
Currency Solutions offers the following transfer options to help you get the most out of market fluctuations:
Spot contracts. "On the spot" transactions offer a quick and easy way to send funds overseas.
Forward contracts. Forward contracts allow you to fix your exchange rate for future purchases, protecting you against market fluctuations.
Limit orders. You can set up a limit order to automatically buy a currency when the exchange rate reaches a predetermined level.
Regular payments. If you need to transfer a regular amount of cash, you can lock in an exchange rate for up to 3 years.
If you ever need help with any money transfers, Currency Solutions' offices in London, Cyprus, Dublin and Amsterdam can be contacted via phone or email. They also offer market analysis and daily news reports to help you stay up to date with market trends.
The registration and transfer process
If you wish to transfer funds with Currency Solutions, you will need to sign up for an account. This is quick and easy to do online, and once you've completed the sign-up process, you'll gain access to a secure user area where you can manage your account.
You'll also be assigned a personal dealer who can answer any transfer queries you may have and offer advice on the best times to lodge transfers to minimise your currency risk.
The next step is to deposit funds into your Currency Solutions account. This can be done via bank transfer or debit card only. You can then log into your account online and specify where you would like your funds to be sent. This part of the process is simple, intuitive and quick to complete.
The final step is to agree on a transfer account and then submit your transaction. Currency Solutions will notify you as soon as your transfer has been completed – most major currencies (GBP, EUR, USD, CAD, AUD, SGD) will be transferred on the same or next business day.
Pros and cons of using Currency Solutions
Pros
No fees. Enjoy no hidden fees or commissions when you transfer funds with Currency Solutions.
Free transfers above £3,000. Currency Solutions charges no transfer fees for transfers over £3,000

(or currency equivalent)

.
Competitive exchange rates. Currency Solutions offers rates that compare favourably with those offered by banks. Perform a spot check yourself to see how their rates stack up.
Fix your rate. Currency Solutions offers you the flexibility of locking in an exchange rate now for future transactions, offering protection against market changes.
Dedicated money transfers. Unlike banks, which deal in a wide range of financial products and services, Currency Solutions specialises in international money transfers.
Low minimum transfer amount. Currency Solutions offer a low minimum transfer amount of £100, which may be done via their online platform.
Cons
Not Singapore based. Currency Solutions has no offices in Singapore and operates during UK business hours.
Transfer fee applies for amounts less than £3,000. A

£10 fee is applicable to each transfer below £3,000 (or currency equivalent).
Compare Currency Solutions to other money transfer services
What other products and services does Currency Solutions offer?
Currency Solutions specialises in offering international money transfers to its customers and does not diversify across a range of financial products. However, in addition to personal accounts, they also offer international transfers to business clients. Businesses can use Currency Solutions to pay accounts, import or export goods and more effectively manage their international finances.
Frequently asked questions about Currency Solutions
Currency Solutions certainly offers an option worth considering when you need to lodge an international money transfer. Just make sure to compare its services with those of other transfer providers to make sure you get the best possible deal.
You may be interested in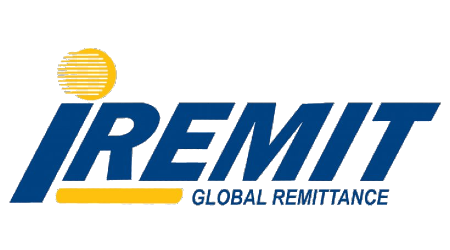 Make simple and small transfers to the Philippines through the IREMITX app.
Read more…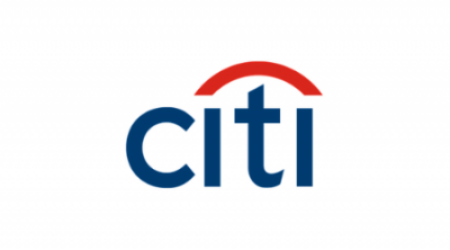 Check out today's Citibank exchange rates and see how much your currency exchange will cost.
Read more…
See how much an international money transfer costs with Maybank versus other options.
Read more…