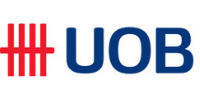 Finder is committed to editorial independence. While we receive compensation when you click links to partners, they do not influence our content.
UOB Credit Cards
Learn all about the best credit cards from UOB.
United Overseas Bank (UOB) has a well-established history in Singapore. The bank's in-depth knowledge about Singaporean financial needs is reflected in its diverse range of credit card offerings. From cashback to rewards cards, UOB has a wide variety of deals to suit different needs.
Read on to compare UOB credit cards and find one that offers you the best value for your wallet and your lifestyle.
Compare UOB credit cards
Why should I choose UOB?
UOB credit cards come with a wide range of perks including attractive cashback deals, excellent opportunities to earn exclusive travel perks and rewards. What's more, the provider offers regular sign up bonuses like cash credits and bonus air miles.
You can refer to the list below for an overview of the various types of UOB credit cards as well as their unique rewards.
Types of UOB credit cards
What benefits can I get with a UOB credit card?
Rewards. You may earn UOB Rewards Points or UNI$ on purchases you charge to your credit card. However, not all UOB credit cards are eligible for UNI$ so check the UNI$ FAQs for more information.
Frequent Flyer Miles. UNI$ can be converted to KrisFlyer or Asia Miles in blocks of UNI$5,000 for 10,000 miles.
UOB SMART$ rebates. Use SMART$ to offset your next purchase of food, groceries, gadgets, fuel, and entertainment items, or when paying for insurance.
Easy credit card bill payments. You can pay off your credit card bills using cash, cheque, or Interbank GIRO through a wide range of platforms. This includes payment through phone banking, at ATMs, S.A.M machines (Self-service Automated Machines), iNETS Kiosks or AXS Stations.
Security. UOB sends notifications about your transactions to your mobile phone via SMS to help you keep track of your card transactions. Besides this, EMV chip card technology safeguards you from fraudulent or unauthorised transactions. Do take note that the magnetic stripe on your card must be activated before overseas usage.
Complimentary extras.

The UOB Privileges Passport opens up a world of local and global privileges with your credit card.
Gain access to a wide array of exciting promotions in dining, shopping, travel, retail, or even education spending when you become a UOB Card Member.
UOB SmartPay is an interest-free monthly instalment plan with a one-time processing fee that lets you spread your big-ticket purchases over flexible repayment periods of 3, 6 or 12 months.
Consolidate your monthly bills with UOB's Bill Pay Service. The best part is that you could save time and earn UNI$, SMART$ or cash rebates when using Bill Pay.
How to apply for a UOB credit card
Eligibility requirements
The first step to applying for a UOB credit card is to check if you meet existing eligibility requirements. This may include:
Age. Applicants should be aged 21 and above.
Income. The minimum annual income stands at $30,000 for Singapore Citizens or Permanent Residents, and $80,000 for foreigners.
Documents required
Before you apply, gather these documents for your application.
For salaried persons with a fixed monthly salary:

A photocopy of the front and back of your NRIC
CPF Contribution History Statements for the latest 12 months
Latest computerised payslip in Singapore dollars
Latest Income Tax Notice of Assessment

For self-employed persons or commission-based employees:

A photocopy of the front and back of your NRIC
Latest Income Tax Notice of Assessment

For foreigners:

A passport valid for at least 6 months
Employment Pass (EP or S Pass with at least 6 months' validity)
Proof of address in the form of a household bill issued within 6 months of the application date
Latest computerised payslip in Singapore dollars, your latest Income Tax Notice of Assessment together with your latest 12-month CPF Contribution History Statement or a letter from your company certifying your employment and monthly salary in Singapore dollars. The letter should be dated within three months of the application date.
Step-by-step application process
Once you've ascertained your eligibility and checked that you have all the necessary documents, you may begin applying for a UOB Credit Card.
Compare the UOB credit card options above, reviewing their privileges, benefits and costs.
Select the credit card that best suits you, considering your lifestyle, credit needs, spending patterns, income and circumstances.
Once you've decided on a card, you can begin your application on the UOB site.
Provide the required details and documents.
Submit your online application.
You can also apply for a UOB credit card offline at a physical UOB bank branch.
Frequently asked questions
How do I earn UNI$?
You earn UOB Rewards Points, or UNI$1 for retail purchases charged to your credit card. Not all of the UOB credit cards are eligible for the Rewards programme. UNI$ rewards are calculated based on the value of your daily card transactions and rounded down to the closest UNI$. You cannot earn UNI$ on interest charges, refunded retail purchases, cash advances, balance transfers, late payment charges and other finance charges including annual fees.
How do I redeem UNI$ rewards?
Collect your UNI$ on the spot with the UOB Instant Rewards Programme for UOB Principal Cardmembers. You can redeem your UNI$ for a range of exciting vouchers at participating retail and dining outlets and malls. You can also redeem your UNI$ rewards points from UOB on the web, by mobile or home telephone.
Do UNI$ expire?
Yes. All UNI$ expire 24 months from the quarterly period during which they were earned.
Will I get SMS transaction alerts for my overseas and offline transactions?
You will get SMS alerts when your credit card is used to make an overseas transaction that is at or above the default threshold. However, you will not receive alerts for offline transactions. If you want more information on offline transactions, call UOB's Customer Service Hotline (24/7) on 1800 222 2121 (within Singapore).
How do I access my credit card statement online?
You can subscribe to the eStatement via UOB's Personal Internet Banking service. Go to Account Services and click on Manage eStatement. Select the credit card account you wish to subscribe to the eStatement, select the "Edit" icon and then select notification channel and click submit. Once you sign up for eStatements, you can view them on your Personal Internet Banking account, beginning with the next statement cycle. UOB provides 5 years of archives of your electronic statements, beginning from the date of subscription. You cannot ask for back-dated statements prior to that date.
When I was overseas, a merchant agreed to charge me $500. When I received the statement I noticed that I had been billed more than $500. Why is this?
Certain overseas merchants may list products and services denominated in Singapore dollars, or they may offer to convert your foreign currency transactions into Singapore dollars. The latter is called dynamic currency conversion. It's the merchants and their payment processors that determine the exchange rates used in such conversions. The difference between the amount listed by the merchant ($500 in this question) and the actual amount billed in the credit card statement (a value that is above $500) is due to the international transaction fee that is levied on all Singapore dollar transactions that are processed outside Singapore using Visa or Mastercard. Find credit cards with low foreign transaction fees.
Before going ahead with online purchases, UOB recommends that you check with your merchants directly about where the transactions are processed.
Back to top