Finder is committed to editorial independence. While we receive compensation when you click links to partners, they do not influence our opinions or reviews. Learn how we make money.
Best credit cards for foreigners in Singapore
Want to get a credit card as a temporary resident in Singapore? Compare your options and learn how to apply here.
Most major banks in Singapore let you apply for a credit card when you are a foreigner with a valid work pass. The types of cards available to you may vary based on the type of visa you hold, your income and other details. This guide allows you to compare credit card options side-by-side and find out what you need to do to successfully apply for a credit card when you're living in Singapore.
Best for
Everyday Spending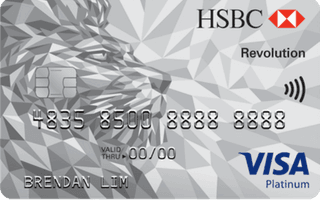 Best for
Working Professionals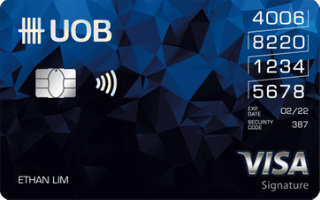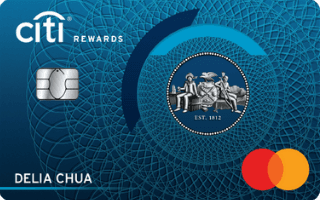 Compare credit cards for foreigners in Singapore
Should I get a credit card in Singapore?
If you're currently living in Singapore or moving to Singapore soon, here are a few questions you should ask yourself:
How long will you be living in Singapore?
The the most important factor in whether or not you should get a Singaporean credit card is the amount of time you plan to spend in the country. If you plan to move to Singapore more long term, a local credit card can offer you more rewards, local deals and discounts than a foreign card. However, if you will be in Singapore for one year or less, it might not be worth getting a Singaporean card. Instead, consider taking out a card in your home country with no foreign transaction fee.
How often will you return home?
If you plan to fly back home frequently, consider using a card from your home country. Most Singaporean credit cards have foreign transaction fees, which means you'll be charged more for every purchase you make at home. Also, if you already have a frequent flyer or air miles credit card, it might make more sense to book flights on that card to help you collect additional miles and rewards.
What type of credit card do you currently have?
Using a local card in Singapore could save you money, but if you already have a card that offers high rewards rates and no foreign transaction fees, you might find you don't need a new card. On the other hand, there may be suitable credit cards for S Pass holders who are permanent residents wanting to take advantage of local perks. For example, the UOB Lady's Card offers women shopping, beauty and dining benefits both in Singapore and abroad.
What are the eligibility requirements for getting a credit card as a foreigner?
You can use the following list as a guide to the general conditions you should meet before applying for a Singapore credit card as a foreigner.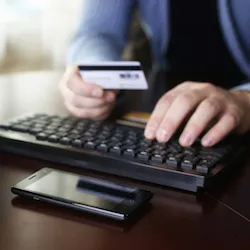 Age. You must be at least 21 years of age to apply for a credit card in Singapore.
Employment. You must have employment in Singapore or proof of upcoming employment in Singapore at the time of your application. You may also have to supply details of your most recent previous employer/s. It is recommended that you get official, written confirmation of your employment contract, including details of your salary to verify these details.
Income and assets. You must have a regular income taxable in Singapore to apply for a credit card. Minimum income conditions also apply for some cards. In Singapore, foreigners require a higher income than local Singaporeans to apply for a credit card, generally in the range of S$40,000 to S$45,000 against S$30,000 for locals.
Monthly expenses. You will be asked to provide details of your monthly expenses, including rent and boarding costs. You may also be asked to supply written documents to support this information.
Passport. You will have to supply your passport number and/or a certified copy of your passport for the application.
Visa status. You must have a valid, eligible visa. Depending on the credit card issuer, you may need to have a minimum amount of time left on the visa to apply (e.g. two years before expiry).
Address. You must have a residential address in Singapore to apply for a credit card.
Bank account. You must have applied or opened a bank account in Singapore to get a credit card.
It's important to remember that eligibility requirements depend on the issuer and the credit card you apply for. But being prepared with all of these details will help you speed up the application process. Before you apply, we encourage you to learn more about how credit cards work in Singapore.
What else do I need to know before I apply for a credit card in Singapore?
Credit card issuers may consider individuals with no permanent ties to Singapore as a risk for any type of credit product. So, make sure you consider the following when choosing a bank and credit card to apply for:
Unexplained denials. Singapore credit card issuers that offer credit cards to foreigners/ pass holders reserve the right to decline applications without giving you a reason.
Reference checks. You may be asked to supply names and contact information for Singapore residents who can confirm the details you provide on your application. This could include the person who you rent your home from, your employer or any other individual that you have financial obligations with.
Utility bills. Your Singapore payment history with utility companies (such as phone or electricity companies) may also be reviewed to check for late payments or defaults. If you want to qualify for a credit card in Singapore as a foreigner, you should ensure that you have excellent financial history while you are here.
Low credit limits. As a foreigner, you may be granted a credit card with a lower credit limit than you would normally expect. If you use the card regularly and make your repayments on time, you may be able to apply for a credit limit increase at a later date.
Card costs. Most credit cards in Singapore charge an annual fee. Depending on the card you choose, you could pay anywhere from S$100 to S$400 or more every year the account is active. Singaporean credit card interest rates can also be very high if you don't completely pay your account off by the due date on your statement. Remember to consider these costs before you choose a card so you can find one that suits your budget.
The credit card application requirements that you must meet as a foreigner differ between different banks and providers. So, it's a good idea to discuss your individual circumstances with your chosen provider before you apply for a card. Taking this step will give you the most accurate information possible and increase your chances of approval for your chosen card.
What about my credit history?
Credit card issuers in Singapore only consider your credit history in this country. This means if you have an excellent credit rating overseas (or a bad credit rating) or in your home country, it won't impact on your application for a credit card in Singapore.
However, as a foreigner, you may not have many details on your Singapore credit file, so it's important to make sure all the additional information you provide is as accurate as possible to help improve your chances of approval.
Please note that rejected applications will have a negative impact on your account, so it's wise to discuss your options or work on improving your score before you apply for a new card.
Advantages and disadvantages of getting a credit card as a foreigner or pass holder
Pros
Build your credit. If you plan to become a permanent resident, getting a credit card as a foreigner will help you build your Singapore credit history.
Flexible payments. A Singapore credit card will allow you to make purchases in local stores using credit, which you can then pay off in full or over time.
Increased borrowing power. It may be easier to get approval for personal loans, including car loans if you already have a credit card issued by a Singapore bank.
Other types of credit. Once you have a Singapore credit card, it could be easier to enter into other financial contracts, such as a mobile phone plan, or utilities for your residence.
Cons
Limited availability. Not all financial institutions offer credit cards to foreigners, and those that do may not offer all of their products to you.
High rates and fees. To compensate for your residency status, you may find that you have to pay higher rates or fees for the privilege of having a credit card.
Income requirements. With no credit file to refer to, many banks have strict income requirements to help offset the risk of lending to you.
Credit history. If your application for a credit card is declined, it may negatively affect your credit history here.
Should I cancel my credit card from my home country?
If you're moving to a new country, regardless of whether it's permanently or temporarily, you'll most likely face the dilemma of whether you should keep or cancel your existing credit accounts. Before making a decision, there are some important factors you should consider:
Annual fee. If the credit card comes with an annual fee and you won't be using it much, you may want to cancel it. However, make sure to use up all remaining reward points before closing the account.
Foreign transaction fee. Most credit cards charge a foreign transaction fee if the payment is processed by a foreign bank. So if you're moving overseas, you definitely wouldn't want to pay the extra foreign transaction fees when using your old credit card in your new home.
Rewards. Consider the value your existing card would bring you compared to the potential rewards you can reap from your new card, based on the expenses you'd have in Singapore. If possible, try checking out the credit card rewards market in Singapore before you move over.
Credit history. To avoid leaving a negative mark on your credit history consider cancelling them one by one over time, rather than all at once. If you intend to keep your old credit cards, be sure to inform your card issuer you're living abroad so your overseas purchases will not be flagged for identity theft.
Bottom line
When you're looking at getting a credit card for foreigners in Singapore, remember that the application requirements and eligibility could be different from what's listed for permanent residents and Singaporeans. Make sure you compare cards based on their features and fees so that you can find one that suits your budget and needs while you're living in Singapore.
Frequently asked questions
Back to top
More guides on Finder