This article contains links to products or services from one or more of our advertisers or partners. We may receive a commission when you click or make a purchase using our site. Learn more about how we make money.
Cashback credit cards
Get rewarded with money back in your account with a cashback credit card.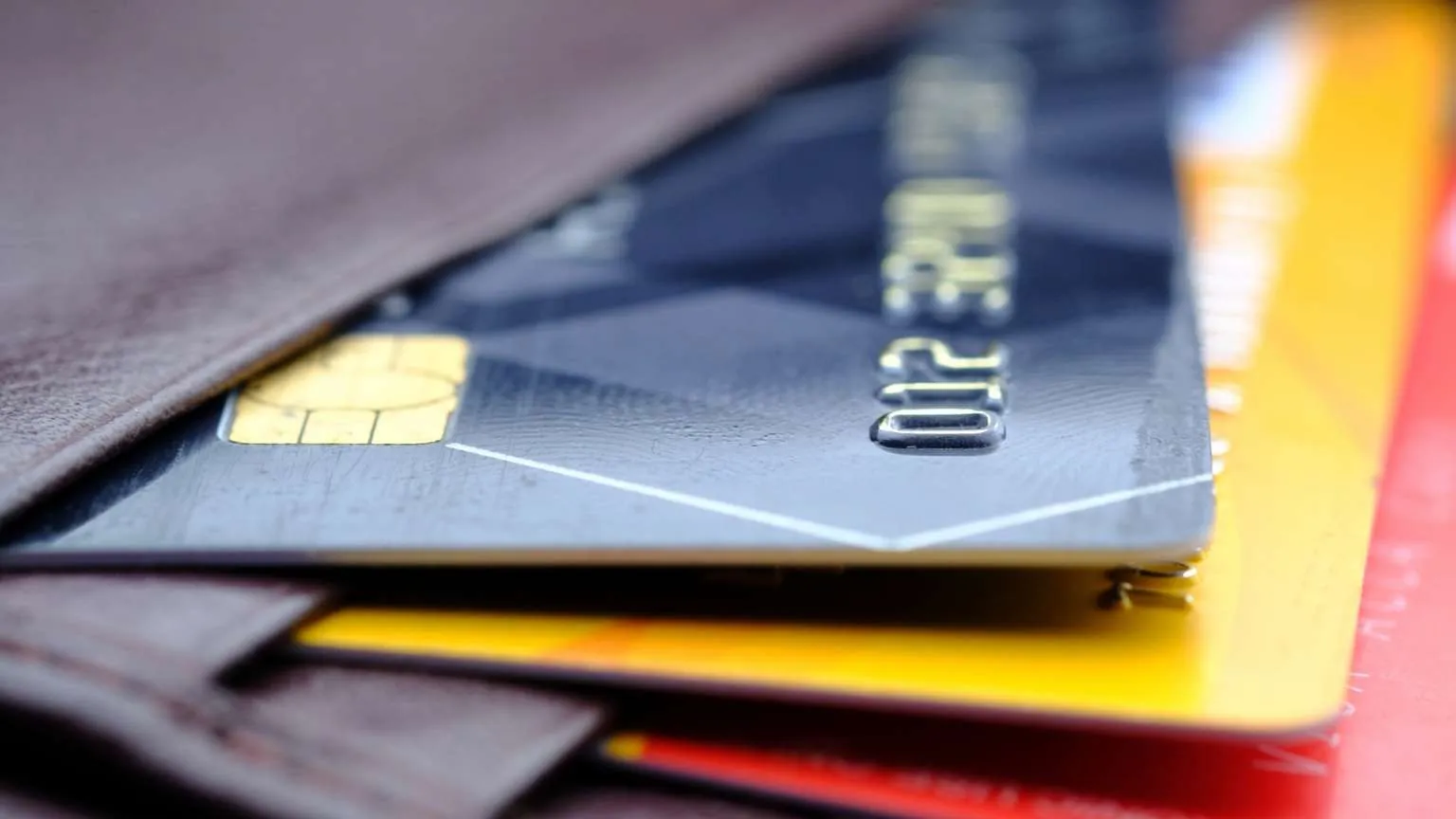 Cashback credit cards reward you for your spending. Use this guide to see the different types of cashback cards available in Singapore, and learn how to get the most out of these types of card.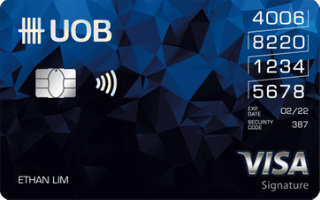 Best for
Promotional Offer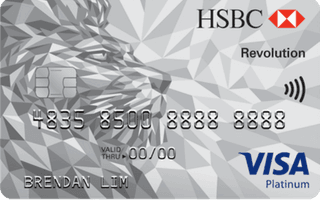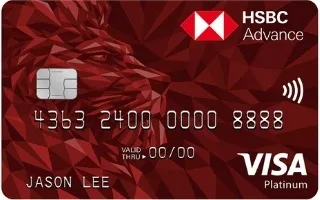 Compare other cashback credit card options available for you
How do cashback cards work?
A cashback credit card gives you rewards in the form of dollars or credit on your account. These offers vary between cards, with some earning cashback as part of an ongoing rewards program and others providing a one-off cashback reward offer for new customers who meet certain spending criteria.
As well as using credit card points for air miles or gifts, some rewards programs give you the option to redeem your points for cashback on your account.
The cashback you earn each month is accumulated, after which you can use them to offset your spending for the month, depending on several requirements. Cashback rewards do not grant you instant discounts per transaction. Instead, cashback is typically credited back to you in the form of rebates which are deducted from your next credit card statement.
What different types of cashback are there?
Generally, there are three different categories of cashback to be aware of for a credit card. These are:
Base rate cashback. This is the regular cash rebate which you receive on your purchases, regardless of where you make them, when or for how much money.
Promotional offers. Some cards have a cashback promotion for new customers. These offers usually require you to apply before a set date and spend a specific amount within the first few months you have the card. Or they may offer a bonus rebate upon making your first purchase.
Bonus cashback. This rewards you for specific types of spending, such as for flights or merchandise with the credit card's partner merchants. Bonus cashback is pretty competitive among Singapore credit card providers, and can be as high as 10% or so. This type of cashback gets added on top of base rate cashback.
Is there a catch?
Just like other reward credit cards, you need to meet the spending requirements or eligibility requirements to earn cashback. For example, cashback may only be earned on "eligible purchases", with common exclusions including cash advances, balance transfers and refunded purchases. Some cashback credit cards may also cap or limit the amount of money you can earn per month or year. Make sure you read the card's Product Disclosure Statement for more information.
What's a good cashback rate?
While the cashback rate varies from product to product, most cashback returns are somewhere between 1-5% of the total value of the transaction. This figure can vary depending on the category of the products you spend on (grocery, dining…etc). Plus, you'll want to consider merchant bonus cashback rewards schemes, which in some cases go as high as 10%. It's worth keeping in mind that the best cashback rates vary depending on a number of factors, such as whether you spend on a weekday or weekend in some cases.
Back to top
How to compare cashback credit cards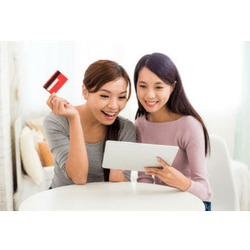 Here are the key details to look at when you're comparing a range of different best cashback credit card options:
The cashback amount. Weigh up the value of the cashback you can earn based on your spending habits and the overall cost of the card (i.e. the annual fee and purchase rate). This will help you decide if the rewards are worth it.
Reward caps. Some cashback cards limit the amount of money you can get from them. For example, you might be able to get 1% cashback per S$1 but have a limit of up to S$20 per month.
Introductory offer requirements. If the cashback reward is offered as a special promotion, make sure you understand the terms and conditions before signing up. Depending on the offer, you may want to look for the date the offer expires, spending requirements or participating retailers to take advantage of the cashback reward.
Ineligible transactions. While most everyday purchases are eligible to earn cashback rewards, transactions such as cash advances, bill payments and credit card fees are usually ineligible. Check these details before you get a card to decide if it suits your spending habits.
Rewards value. If you have a card that earns points and want to redeem them for a cashback reward, check to see if there are other rewards (such as flights, travel upgrades or merchandise) that have a retail or regular price value that is higher than the cashback amount. This will help you get the most value out of your rewards.
Annual fee. If the card has an annual fee, weigh this against the cashback you expect to earn to work out how much value you'll get from the rewards. Ideally, the amount of cashback you get should be worth more than the annual fee. Read more about no annual fee credit cards.
Other card features. Make sure you also consider the card's standard variable purchase rate, as well as any additional charges, fees and complimentary extras to get a fuller picture of the card's overall benefits and costs.
Pros and cons of cashback credit cards
Weighing up some of the pros and cons could help you determine whether a cashback credit card is right for you.
Pros
Money in your pocket. This type of reward offer gives you the chance to get money back for paying with plastic.
Hassle-free savings. Instead of earning points per S$1 spent, cashback credit cards offer a straightforward dollar value for the rewards you earn.
Range of savings categories. In Singapore there is a wide range of cards which offer additional rates of cashback for grocery shopping, filling up the tank, dining, and more.
Added features. Credit cards with cashback promotions may offer other features such as complimentary travel insurances, rewards programs and concierge services.
Cons
Annual fees. It is an open secret that certain banks are quite open to waiving your annual card fees, but do not take that as an assumption. Some banks openly state the minimum annual spend in order for you to get a fee waiver. Ideally, the value you get back from the rewards should be higher than the annual fee.
Rates of interest. If the cashback offer is a feature of a more premium product, you may find that it comes with higher interest rates. Make sure you can repay the amount you've charged for the cashback (as well as other purchases) before the end of the statement period.
Limited rewards. Most cashback credit cards come with a cap on the maximum cashback you can earn. Compare the total amount of cashback you can earn based on your spending habits to help you choose the most suitable card for you.
Back to top
How to apply for a cashback credit card
If you've decided you want a cashback credit card, you can apply online in around 5-10 minutes via a secure web service. But before you apply, make sure you meet the eligibility requirements and have the necessary documents needed to complete your application. These will vary from card to card, but you can usually expect the following eligibility:
Eligibility requirements
Age. Cardholders must be at least 21 years of age. Some student cards allow applicants to be at least 18 years old, but will require parental consent.
Residential status. Most credit cards are open to application for Singaporeans, Permanent Residents (PR) and foreigners alike, subject to varying income requirements and additional documents.
Minimum income. The minimum income requirement will vary between cards, but they usually start at S$30,000 p.a. for most basic credit cards and S$80,000 and above for higher-tier products.
Credit history. All credit card issuers require applicants to have a good credit history.
Necessary documents and information
Proof of identification. You'll be required to provide a copy of your identity card. For foreigners, you will need to provide a copy of your passport with at least 6 months' validity, as well as an Employment pass with at least 6 months' validity.
Proof of income. Singaporeans and PRs have to submit your latest 12 months' CPF contribution history statement, latest income tax assessment or 3 months' computerised payslip. Foreigners can provide their latest computerised payslip and submit any latest income tax assessment where available. If you have only worked for less than 3 months, you can provide a company letter instead, certifying your employment and salary dated within 3 months from the date of your credit card application.
Once you've provided all of this information and hit "submit", you should receive a response regarding your application within 60 seconds. If you're approved, you'll receive your card in the mail within a week. If the card has a cashback offer, you should read the terms and conditions so that you know when you can expect to receive the cashback credit in your account.
Compare cashback cards and apply securely
Frequently asked questions about using cashback credit cards
Pictures: Shutterstock
Back to top
More guides on Finder