Finder is committed to editorial independence. While we receive compensation when you click links to partners, they do not influence our content.
The best credit cards of 2022
Our top picks for cashback, no annual fee, rewards and more.
The best credit cards are ones that have excellent introductory offers, reasonable APRs and a bunch of perks to make the annual fee well worth it. Here are a few of the latest and best credit cards to grab our attention in July 2022.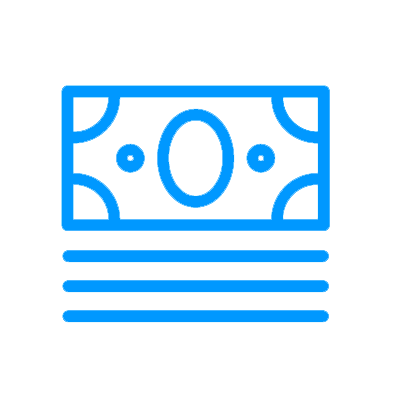 How we select the best credit cards
To derive the true value of the credit cards and find the best one for each category, we've examine the details and compared 19 cards using a star rating system.
Credit card ratings
★★★★★ — Excellent
★★★★☆ — Good
★★★☆☆ — Average
★★☆☆☆ — Subpar
★☆☆☆☆ — Poor
Our team evaluates credit cards to determine their value against similar cards on the market.
We rank card types — travel, cash back, business — on a set of factors that are most relevant to that type of card. We create these rankings to help you narrow down a credit card that best suits your spending and budget.
Disclaimer: The value of any investment can go up or down depending on news, trends and market conditions. We are not investment advisers, so do your own due diligence to understand the risks before you invest.
How do I compare the best credit cards?
No matter what type of credit card you're looking for, it's important to understand all the key terms so that you can get one that works best for you. So, here are the key features you should look at when you compare credit cards.
| Fee or feature | Description |
| --- | --- |
| Annual fee | The amount you'll pay every year to keep the card and the account open (ranges from $0 to over $800). |
| Purchase interest rate | The interest rate charged for most purchases you make (usually 25% to 28% p.a.). |
| Interest-free period | The amount of days applicable to new purchases where interest isn't charged (usually from 20 to 25 days). |
| Balance transfer rate | The interest rate that applies to the balance you move onto the new card (usually at a prevailing interest rate between 18% – 28% p.a.). |
| Balance transfer fee | If applicable, this one-time processing fee is charged when you move a debt to a balance transfer card. It's usually 1% – 3% of the amount transferred or a flat dollar amount between $100 – $200. |
| Cash advance rate | This rate is charged when you make an ATM withdrawal or cash-equivalent transaction. It is usually around 29% to 30% p.a. and is charged from the date the transaction is made. |
| Cash advance fee | A one-time fee that's charged when you make a cash-equivalent transaction. It's usually 8% of the total transaction, with a minimum dollar amount between $10 – $15. |
| Foreign transaction fee | Applies when you make a transaction in a foreign currency – whether that's online or when you're overseas. It is usually 2% – 3.5% of the transaction value once it's converted to Singapore dollars. |
| Other fees and charges | Keep an eye out for additional cardholder fees, printed statement fees, optional rewards program enrolment fees, card replacement fees or any other charges that you think will apply to you based on how you plan to use the card. |
| Introductory offers | Credit cards often come with promotional features and perks for new customers, such as welcome gifts, bonus points or waived annual fees in the first year. These types of deals can give you more value when you first get a new card, as long as you meet the offer requirements. |
| Rewards program | If you want to earn rewards for your credit card spending, pay attention to the type of rewards available. Some credit cards are linked to existing reward schemes, including the KrisFlyer and Asia Miles programmes. Others have their own rewards programs, such as Citi ThankYou Rewards or American Express Membership Rewards. |
| Insurance covers | Available insurance covers (if any) that are included with the card. Common types include international travel insurance, purchase protection insurance and extended warranty cover. |
| Other perks | Some of the most popular extras include airport lounge passes, flight and travel vouchers, gift cards, concierge services, ticket and event offers, hotel discounts and status credits, discounts with retail partners and complimentary subscriptions. |
| Lender or issuer | Credit card providers have different criteria when it comes to eligible purchases, debt you can transfer, packaged home loan products and more. |
Compare some of the best credit cards
What features are in the best credit cards?
Before signing up for a credit card, make sure to review and compare some of these key features:
Signup bonus
Many rewards cards offer bonus points to new customers to help you kick start your rewards cache.
Earning categories
Does the card earn points on all purchases or just some purchases? And do some categories offer more points than others?
Transfer opportunities
Big name rewards cards allow you to transfer your points to travel rewards programs. This flexibility is highly valuable when used correctly.
Perks
Rewards cards can come with a terrific selection of additional benefits. These can prove valuable provided they suit your needs.
Annual fee
Many cards offer decent rewards for no annual fee. Expect to pay a bit more, however, if you're looking to get the highest rewards rate, the most generous welcome offer or a host of premium perks.
0% balance transfer
Transfer debt to a 0% transfer card to save on interest while paying off your debt.
Bottom line
When you're looking at getting a credit card, know that there's no one "best" credit card for everyone since the value you get depends on your personal spending habits and card preferences.
Before applying, make sure you compare cards based on their features and fees so to find one that suits your budget and needs.
Why trust us? Here at Finder, we have an experienced team of credit card experts who are passionate about helping you learn about credit cards and find the right card for you. We'll let you know if a card has high fees and poor rewards compared to other cards in the industry. We aim to educate readers how to identity a great card that will benefit their finances. After all, we have thousands of hours of credit card research under our belt and we've pledged to write unbiased and accurate content in our editorial guidelines.
Frequently asked questions
Back to top