Finder is committed to editorial independence. While we receive compensation when you click links to partners, they do not influence our content.
Citibank Overseas Funds Transfer Review
Enjoy free international money transfers when using Citibank Global Transfers, or a low flat-fee via Online Telegraphic Transfers.
What are the features of the Citibank Global Transfer?
Citibank Global Transfer (CGT) is an online money transfer feature integrated within Citibank Online, allowing you to transfer funds from your Citibank Checking, Savings or Ready Credit account to another Citibank account overseas instantly and free-of-charge. With such cost-effectiveness and convenience, the Citibank Global Transfer is certainly worth a look.
Free international money transfers. With no transfer fee, CGT is the most cost-effective way of transferring funds between local and overseas Citibank accounts.
Instant fund transfer. A regular telegraphic transfer or remittance from other banks will require around 1 to 5 working days. With CGT, transfers between Citibanks accounts are simple and instantaneous.
High transfer limits. Transfer up to

S$65,000

daily. However, this cap is

subject to the Rules and Regulations of the country of the payee account.
CGT transfer process
Access to Citibank Global Transfer (CGT) service requires a Citibank Online account. You'll also obtain an Online Security Device (OSD), from either the Citibank branches or by mail if you registered online. Follow these steps to facilitate a fee-free funds transfer to overseas Citibank accounts:
1.

Log into your Citibank Online account

2.

Click on 'Payments & Transfers' from the top tab.

3.

Select the destination account for the transfer. If the desired account is not listed in the drop-down list, proceed to "Add Payee".

4. Under "Overseas Payee", select either "Pay an organization with Citibank Global Transfer" or "Telegraphic Transfer". Once you have input the details of your New Payee for CGT, you may proceed with Step 2 to complete your transfer.
How does Citibank Global Transfer stack up against Citibank Telegraphic Transfer?
Citibank Global Transfer (CGT)
Accessible via: Citibank Online
Fees: $0
Speed of Transfer: Instant
Transfer limits: Transfer up to S$65,000 daily. However, this cap is

subject to the Rules and Regulations of the country of the payee account.
Citibank Online Telegraphic Transfer (TT)
Accessible via: Citibank Online and Citibank Mobile
Fees: S$30
Speed of Transfer: 3-5 working days
Transfer limits: S$65,000 daily
---
How does Citibank international money transfer features work?
Citibank offers international money transfers services via Citibank Global Transfer and Online Telegraphic Transfer, so it's important to understand how they work to avoid fees and charges. When you transfer funds in any currency from your Citibank account to any other Citibank account in the world, you will not be charged a transfer fee.
When you send money between Citibank accounts in participating countries, your money will arrive instantly. When you transfer your money online to any other bank account via TT, you will be charged a low flat fee, and your payment will be processed within three to five business days.
Terms and conditions explained in simple English
Citibank Global Transfers are available when you transfer money from Citibank Singapore to an eligible Citibank account in the selected countries listed below. A daily transfer limit applies and funds are converted to the destination amount specified by before the transfer. The exchange rate applies includes a commission for the conversion service. Depending on local regulations, transfers will typically reach the destination account immediately but can take up to 24 business hours.
Citibank Global transfers are available to the following countries:
Bahrain
China
Colombia
Czech Republic
Guam
Hong Kong
Australia
Philippines
Hungary
India
Indonesia
Japan
Jersey
Korea
Malaysia
Mexico
Poland
Taiwan
Thailand
United States
United Kingdom
United Arab Emirates
Vietnam
---
How do you apply for Citibank Online?
You can register for Citibank Online at any Citibank branches, or by clicking the "Register Now" button on the Citibank page. Once you agree to Citibank's terms and conditions, you can activate your online banking account by inputting your ATM/debit/credit card number. Next, enter the One-Time pin (OTP) via the OSD token or SMS. After successful validation, the system will then prompt you to select a user ID and password. Once you're done with all that, you can start using any of Citibank Online's comprehensive range of features.
---
What are the pros and cons of using Citibank?
Pros
Existing bank. There's no need to register for a new account with another international money transfer service. Simply log into Citibank Online or Citibank Mobile, or visit a branch to make a transfer.
Instant transfers (For CGT only). With Citibank Global Transfer, you can make instant, fee-free fund transfers to any Citibank account overseas.
Global Foreign Currency Account.

If you are in constant need of different foreign currencies, you can take advantage of the Citibank global foreign currency account that allows you to hold up to 9 foreign currencies and Singapore dollar with one account. You can also a

ccess foreign currencies at all overseas Citi ATMs with no additional processing fee.

High limits. The maximum overseas transfer limit is S$65,000 per day via both CGT and TT. However, for CGT, the cap is

subject to the Rules and Regulations of the country of the payee account.
Compare Citibank to other money transfer services
You may be interested in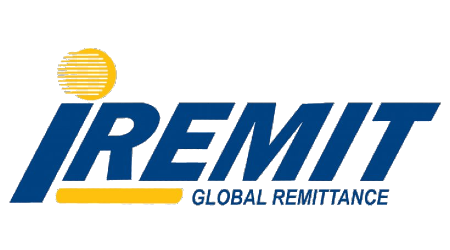 Make simple and small transfers to the Philippines through the IREMITX app.
Read more…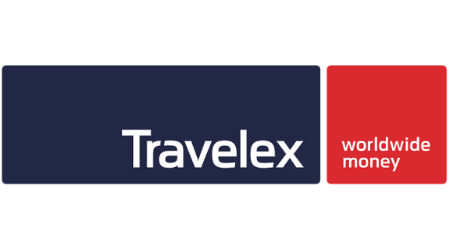 Find the latest Travelex promo codes to spend less on your travel money and money transfers.
Read more…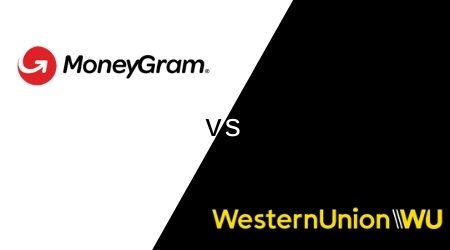 We put MoneyGram and Western Union side by side to help you make a decision for your next local or international payment.
Read more…