Finder is committed to editorial independence. While we receive compensation when you click links to partners, they do not influence our content.
Circles.Life Singapore Review
Unlock more data at low prices with this digital telco.
The days of locked-in phone contract are long gone. And this is largely due to the presence of Circles.Life, radical new player that changed the entire telco scene in Singapore when it launched in 2016.
Learn more about the Circles.Life's offerings, features and fees in our review.
What is Circles.Life?
Launched in 2016, Circles.Life is a Singapore-based mobile virtual network operator (MVNO) and the first full digital telco that specialises in providing no-contract SIM-only mobile plans in the region. Although it's dubbed as the forth telco, Circles.Life is actually leasing the infrastructure from M1, which is one of the major telco in Singapore.
As of January 2021, Circles.Life operates across Singapore, Taiwan and Australia.
Compare Circles.Life mobile plans here
Benefits of Circles.Life plans
Since its inception, Circles.Life has garnered a huge traction from its millennial audience and continues to experience strong growth momentum today.
A couple of notable features that Circles.Life's mobile plans include:
No contract plans
All of Circles.Life's plans are month to month with no contract, meaning you can cancel or leave at any time. Zero obligations means tons of flexibility.
Value-added options
Customise your plan to suit your needs with a wide array of data and talk-time add-ons. Activate or cancel them anytime without penalty fees.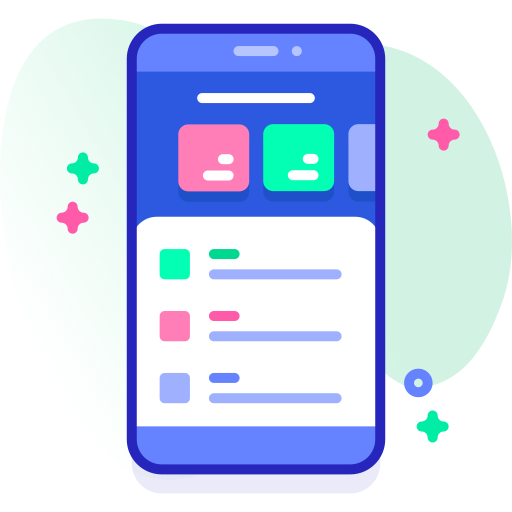 Circles.Life app
The Circles.Life app lets you do basic account management, such as tracking your data usage and managing your bills and account details. You can also live chat with the Circles.Life support team, which is a rare but useful support feature.
In addition to the major features above, you'll get the following with Circles.Life:
Flexible SIM delivery. Enjoy free delivery for your new Circles.Life SIM and select from a wide range delivery timeslots letting you specify a time and day for it to be delivered.
Referral bonus. Refer a friend using the referral code from your Circles.Life app and get bonus 30GB forever for the both of you.

What are the pros and cons of Circles.Life plans?

Before signing up for a plan at Circles.Life, take a look at the following to determine if its right for you:

Pros

No contract. You may choose to cancel the plan at any time without incurring any extra fees
Fast and simple registration. The entire process from registration to porting your number over to SIM delivery is quick and hassle-free
User-friendly app. It helps to track usage, allows you to conveniently buy extra data, talk-time or roaming packages as and when you need and also offers help through their chat service.
Unlimited Whatsapp. Enjoy unlimited excluding video calls and 4G
Rewards and perks. Benefit from time-limited deals and promotions with partner merchants (e.g. Shopee and Lazada).
Referral bonus. Gain bonus 30GB forever for you and your friends. Your friend will also be entitled to $38 off the registration fee by signing up with your code.

Cons

No free incoming calls. If you require free unlimited incoming calls, you'd need to purchase this add-on at $2 per month
Registration fees. Although an $38 one-time registration fee may not seem like much, other providers such as Singtel's GOMO and StaHub's giga do not charge for this
Does not operate on its own infrastructure. If M1 encounters any network or coverage issues, Circles.Life will subject to the same problems since it is leasing M1's infrastructure
No telephone support. Life does not have any call centres, so the only customer support channels available are live chat and email

How to apply for Circles.Life?

Here's a step-by-step guide on the registration process:

Visit Circles.Life website. Click on 'Plans' tab and select your desired plan. Click on the 'get started' button to begin the application process.
Sign up. Complete a simple registration process:

Click on the 'Transfer number' or 'Existing number' tab, whichever is relevant to you.
Check the boxes for any add-ons (if applicable)
Enter your personal details (e.g. name, contact number, birth date, email)
Input your address. Select your desired delivery date and timing.
Confirm all the information provided and wait for your SIM card to be delivered

Activate SIM card. Once you have received your SIM card, process to activate it according to the instructions provided. Your new number will be ready to use within 2 hours. For port-in numbers, it may take up to 1 working day to be completed.
Download the Circles.Life app. Track your bills and usage on the go. You may also purchase optional add-ons directly from the app.

Our verdict

From its affordable contract-free plans to a wide selection of add-ons, Circles.Life offers its customers the convenience, flexibility and transparency that were not always offered by other telcos in the past. Its mobile plans are designed to meet today's demands for on-the-go digital experiences – without having to shell out top dollar or pay for features that you're not using.

So if you are looking for a great deal of data at fast speeds and competitive pricing, consider switching over to Circles.Life. But before applying, make sure to compare your options to check that you're getting the right deal for your needs and budget.

Frequently asked questions

Icons made by Freepik from www.flaticon.com
More guides on Finder
SIM Only Mobile Plans

A SIM only mobile phone plan offers a simple way to make the most of the handset you already own. Here's everything you need to know about SIM-only mobile phone plans.