Finder is committed to editorial independence. While we receive compensation when you click links to partners, they do not influence our content.
Cheapest cars compared
We compare the top six cheapest cars to find out which one is the most fuel-efficient to run day in and day out.
If you're shopping around for a cheap car, the purchase price isn't the only factor you need to consider. If your new set of wheels guzzles fuel like a thirsty camel does water, any saving you made when you bought the car will quickly be lost at the petrol pump.
With this in mind, it pays to compare the fuel consumption figures of different makes and models before you buy. Doing so is the best way to ensure that running your car every day won't blow your weekly budget and will allow you to save a whole lot of money in the long run.
To help budget-conscious car buyers find a vehicle that is cheap to buy and run, we took the six cheapest models on sale today (3 June 2018) and compared their average weekly fuel costs, before ranking them in order from most to least fuel-efficient. The results reveal the real top six cheapest cars in Singapore.
For this comparison, we assume that you're an average Singaporean driver who clocks in 19,000 km a year (365.38 km per week) and the gross price is $2.29 a litre for 95 Octane petrol (accurate for most petrol kiosks at the time of writing on 3 June 2018)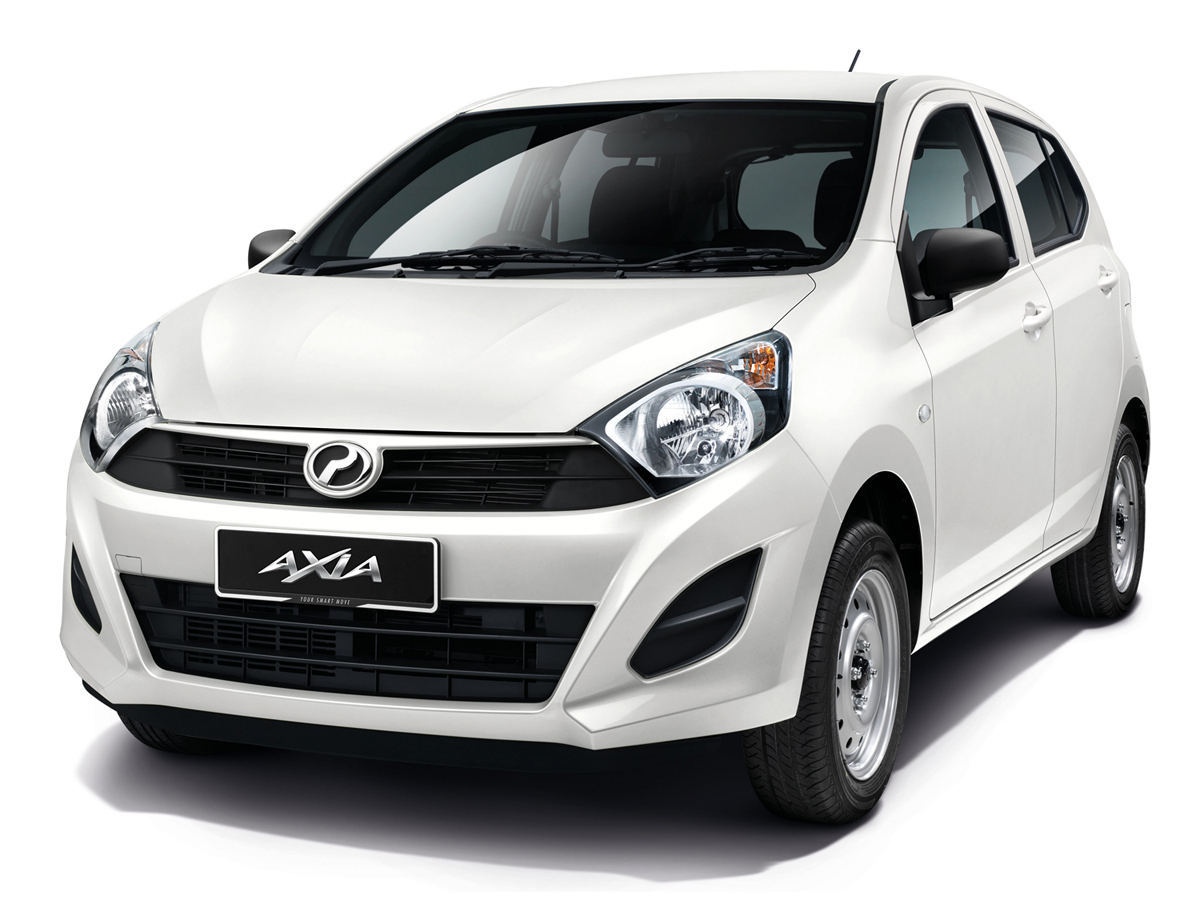 Number 1: Perodua Axia
Purchase price: $68,800
Fuel consumption: 21.6km/L
Weekly fuel costs: $38.74
Annual fuel costs: $2,014.35
The cheapest new car you can buy in Singapore right now is the Malaysian-built hatchback, Perodua Axia. Boasting an impressive fuel consumption figure of 21.6km/L, the Axia could be the most affordable to own and run over a 10-year period. This compact, fuss-free hatchback has a smaller 1.0-litre engine, which helps bring down the road tax to a mere $392 a year. Servicing and spare parts should be cheaper and easily available given the Axia's origins and Singapore's proximity to Malaysia. If your decision is based purely on price, the Axia is definitely your go-to car, demanding a cash down payment of less than $20,000.
---
Number 2:
Mitsubishi Attrage
Purchase price: $71,999
Fuel consumption: 20.4km/L
Weekly fuel costs: $41.02
Annual fuel costs: $2,132.84
One of the most popular cars in Singapore, the Mitsubishi Attrage packs quite a few winning factors in terms of affordability and fuel efficiency. This is also why this model is a hot favourite among private-hire car drivers. For a cash down payment of just under $22,000, you get to drive away with a car loaded with attractive features such as keyless entry, climate control and six airbags.
---
Number 3:
Mitsubishi Space Star
Purchase price: $71,999
Fuel consumption: 23.3km/L
Weekly fuel costs: $35.91
Annual fuel costs: $1,867.38
The Space Star is essentially a hatchback version of the Attrage, with a similar engine, drivetrain and associated costs. Compared to the Attrage, the Space Star is slightly less popular, so you may want to consider it if you prefer a model that's a tad bit more unique. Choosing between the two comes down to whether you fancy sedans or hatchbacks.
---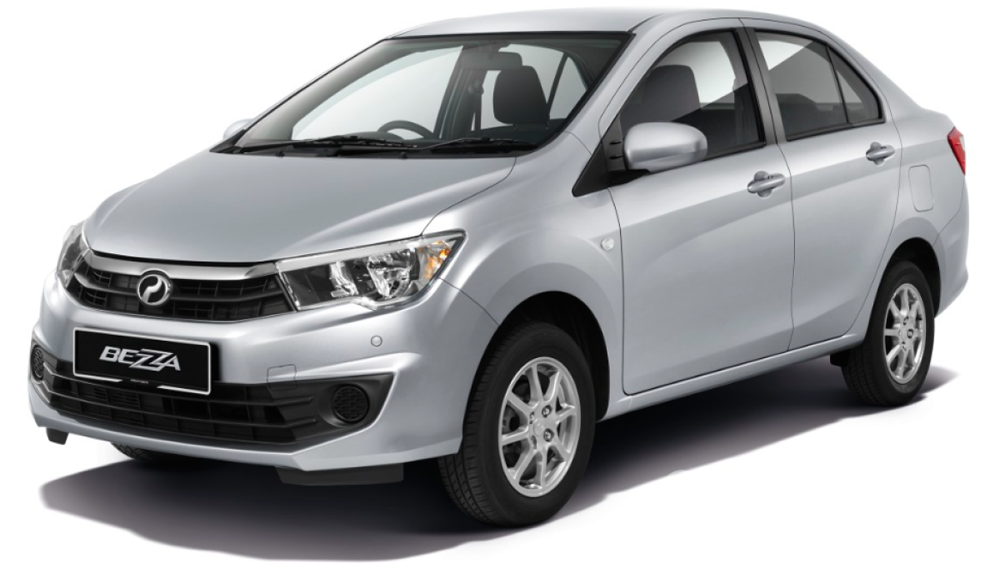 Number 4: Perodua Bezza
Purchase price: $74,800
Fuel consumption: 21.0km/L
Weekly fuel costs: $39.84
Annual fuel costs: $2,071.90
If you prefer the look of a sedan, the Bezza is another affordable option to consider. The first ever sedan offered by Perodua, the Bezza has similar rates of depreciation and fuel consumption as its hatchback sibling, the Axia. Practical and frugal, the Bezza only costs about $200 more in road tax annually over the Axia due to its larger 1.3-litre engine. However, the current price tag is on par with some similarly sized sedans offered by Korean and Japanese manufacturers that may come with slightly more built-in functions.
---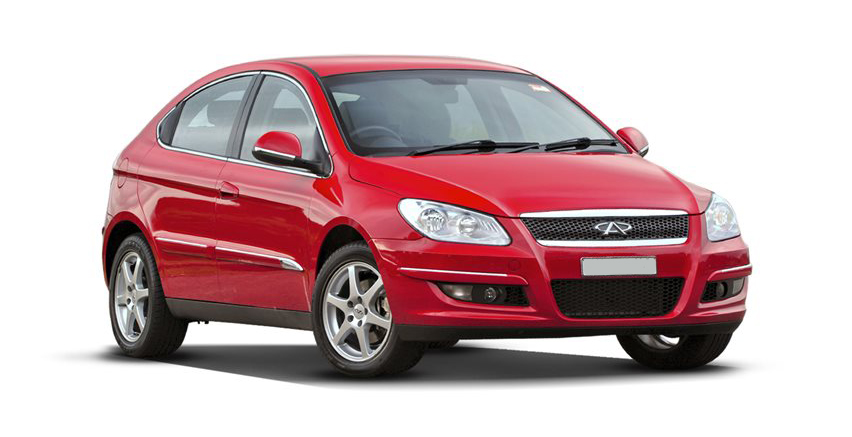 Number 5:
Chery J3 S-Coupe
Purchase price: $75,999
Fuel consumption: 16.1km/L
Weekly fuel costs: $51.97
Annual fuel costs: $2,702.48
Formally known as the A3, the J3 S-Coupe is a five-door hatchback and the cheapest of Chery's models. Featuring a sleek and stylish exterior, the J3 S-Coupe may be mistaken for a $139,180 Audi A3 Sportback to the untrained eye. Where the J3 Coupe falls slightly short is in terms of a lacklustre interior and a manual-only transmission. It's a car that is as basic as they come, which is a little disappointing when compared with some of the other vehicles available, such as the similarly priced Kia Cerato K3.
---

Number 6: Kia Cerato K3 1.6
Purchase price: $77,999
Fuel consumption: 14.7km/L
Weekly fuel costs: $56.92
Annual fuel costs: $2,959.86
Combine Kia's famous reliability with an entry-level price tag and you get the Kia Cerato K3, a proven performer. Considering what you are paying, there is nothing to dislike about the car except that it doesn't come with features such as keyless engine start, auto headlights and electrical retractable side mirrors. If you're looking for a decent, dependable ride for cheap, these are probably some features you can do without.
Images courtesy of respective manufacturer