Finder is committed to editorial independence. While we receive compensation when you click links to partners, they do not influence our content.
The best car cameras (dash cams) in Singapore
Take a walk around any car park in Singapore and you'll notice that nearly every car has a dash cam now. Dash cams are nifty gadgets that make driving so much safer by recording everything that goes down on the road — and some even when your car is parked.
But with the variety of dash cams now available on the market, how do you pick a good car camera that best suits your needs? We list down some of the considerations, as well as picks from some top brands.
Contents
What to look out for in a car camera
Any good dash cam worth its salt should have a looping feature that automatically records over old videos you don't need anymore. This is so that you don't have to manually delete old footage to free up space for recording.
Another innovative feature included in some dash cams is a G-force sensor that detects when your car has experienced an impact or been in an accident. It automatically saves the crucial footage and logs the time of the incident for your easy reference later on.
Most of us do have to drive at night at least sometimes, so your dash cam should at least record nighttime footage reliably so that you don't miss anything in the dark.
Additional features that may be useful include driver alerts such as lane departure warnings, motion sensors which can turn the camera on when the car is parked to record intrusions and break-ins, as well as battery back-ups to keep the camera running even if the main power is disconnected during an accident.
Experts also recommend going for a camera with a resolution that at least exceeds 1080p. And if you can, try to opt for a camera that has a wider angle lens so it captures the situation on the road in front of and around your car, so that you also have a view of the driving behaviour of other cars near you.
Why should you install an in-car dashboard camera?
The first and foremost reason is that it helps with your car insurance premiums and claims. Some car insurers such as DirectAsia and United Motor Insurance offer discounts on their premiums to customers who have a dash cam installed. This is because the insurer can use footage from your dash cam to speed up the claims process.
And because dash cams record events as they happen, they provide crucial visual evidence that can also help to prove that you were not at fault for an accident. This helps to safeguard your legal liability during the claims process and also protects your No Claim Discount (NCD), keeping your premiums low. If you do not have such evidence, the other party's insurer could deem you to bear more than 20% of the blame for an accident, and your NCD may drop as much as 30%, resulting in more expensive premiums for you.
And as they say, low crime doesn't mean no crime. Car thefts may be rare in Singapore but you do not want to be the unlucky victim of opportunistic theft, or even vandalism or damage by miscreants. Not only are dash cams a major deterrent to would-be criminals, some of them have motion sensors and only turn on when there is movement around your parked car, This helps you to save power.
Check out GoBear's motor insurance page to compare policies.
Top 5 car camera brands
Xiaomi dash cam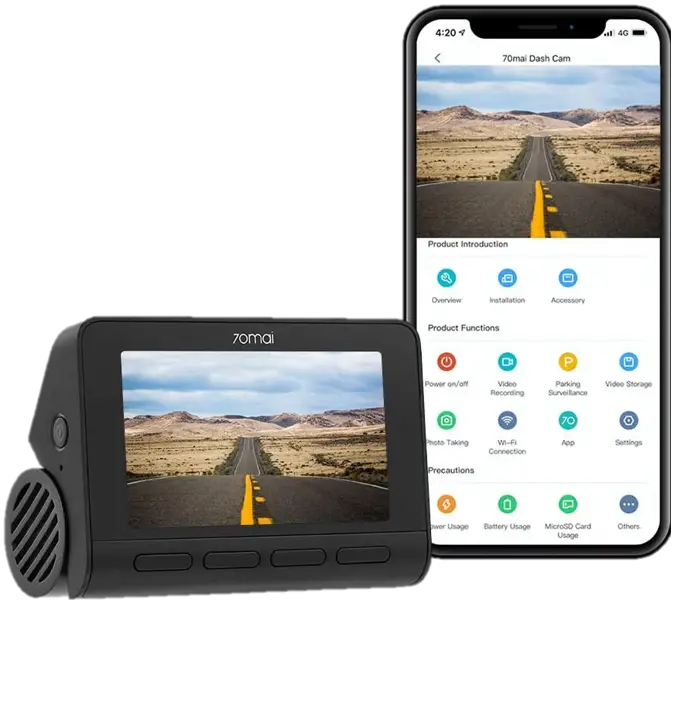 As a brand, Xiaomi offers great value for money and its dash cams are no different. The Xiaomi 70mai A800 4K Dash Cam ($129.99), boasting video footage in 3840×2160 resolution and at a wide angle of 140 degrees, is rated by many tech review sites to be one of their best offerings at the moment. It is equipped with two cameras that can capture the situation both in front of the car and behind it. Its high-aperture optics capture high-quality shooting, both in the daytime and at night. Advanced driver-assistance systems, GPS-module, G-sensor have been built into it, and the device also warns you of a possible collision or lane departure.
*Product photo from Amazon
Garmin dash cam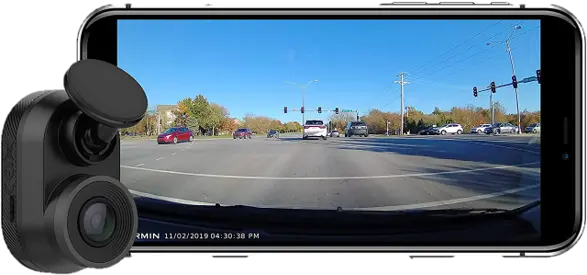 Garmin's car cameras are among the best ranked in the market. You'll find a good number of them on top car camera lists. For 2020, the Garmin Dash Cam Tandem ($330.27) and Garmin Dash Cam Mini ($121.87) are two hot favourites. The Garmin Dash Cam Tandem features two 180-degree lenses, with the front-facing lens capturing shots in crisp 1440p resolution. It also responds to voice commands.
The more budget-friendly Garmin Dash Cam Mini ($121.87) boasts 140-Degree wide-angle lens that captures crisp 1080P HD footage. Its Built-in Wi-Fi connectivity uploads saved footage to your compatible smartphone running The Garmin Drive app. The Dash Cam auto sync enables you to control and play back footage from up to four cameras on your smartphone using the Garmin Drive app.
*Product photo from Amazon
Thinkware dash cam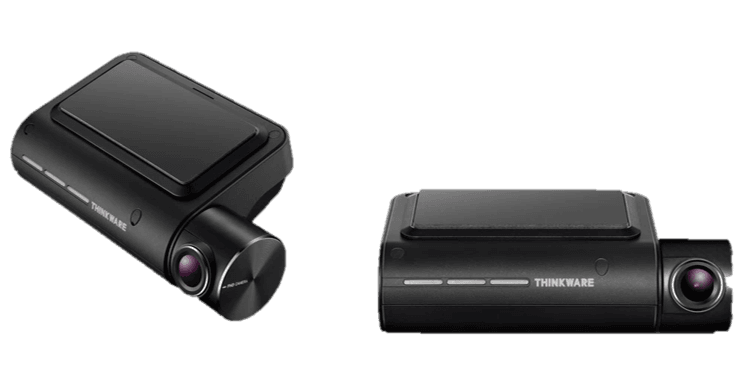 Leading car dash cam brand Thinkware is a frequent winner of innovation and design awards. Its dash cams are not the cheapest, but they are well known for their impressive design and quality. Thinkware tests its dash cams under extreme conditions that simulate car accidents, so you can count on them being very reliable.
Of the various models, the Thinkware F800 Pro ($599.90) and Thinkware F770 ($499.90) are two of the more popular ones.
The Thinkware F800 Pro may be pricey but it comes with a full suite of features you'd expect in a premium product. It records in 1080p Full HD & Full HD 2CH with 140° Wide Angle lenses (Front & Rear). It also boasts Super Night Vision 2.0 thanks to its Sony Exmor R STARVIS Image Sensor. Driver alerts include Safety Camera Alert, Road Safety Warning System. It also has other useful features such as built-in Wi-Fi and GPS. The Thinkware Cloud 2.0 BETA lets you check your vehicles' location and activity remotely and receive notifications directly on your compatible iOS/Android smartphone.
The cheaper F770 may be a better option if you do not require such superb nighttime videography. It records in 1080p Full HD & Full HD 2CH / 30fp, with Super Night Vision. It also has useful features such as driver alerts and built-in Wi-Fi and GPS.
*Product photo from Thinkware
Blackvue dash cam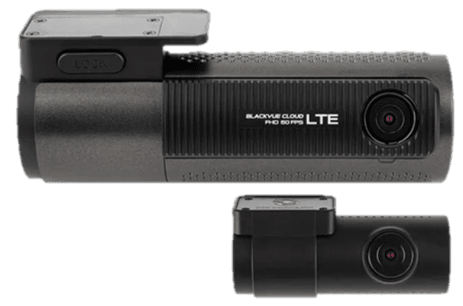 Korean brand Blackvue's dash cams are another popular premium option that goes head-to head with Thinkware. Like Thinkware, its dash cams also boast WiFi and cloud connectivity.
If you don't mind a splurge, the very pricey BlackVue DR900S-2CH Dashcam ($698) is consistently ranked as the top all-round dash cam from the brand. It boasts a front camera with an 8 megapixels sensor that records in crystal clear 4K Ultra High Definition (3840×2160 @30FPS); its rear cam has a 2.1 megapixels STARVIS sensor and records in Full HD (1920×1080 @30FPS).
The front camera also has an ultra-wide 162-degree angle, while the rear camera records in Full HD at a 139-degree angle with outstanding low-light sensitivity. You will also be able to get GPS data such as location and speed.
*Product photo from Wow! Gadgets
IROAD dash cam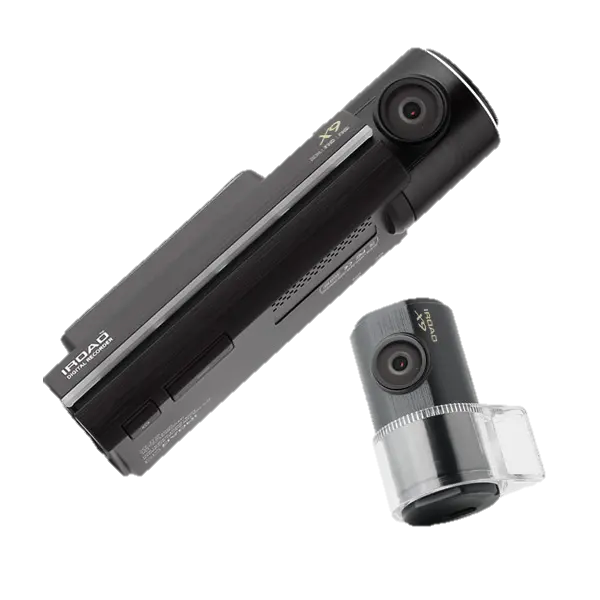 Fellow Korean brand IROAD is up and coming. Its award winning all-rounder IROAD X9 dash cam ranges from $460 to $700 depending on the amount of storage you wish to purchase (32gb to 256gb). It features a Full HD 1080p 2-channel system recording at 30FPS, with a 150-degree wide angle lens. The system packs high video quality and built-in Wi-Fi capabilities into a small sleek design. For the price, it also comes jam-packed with premium features like X-Vision, parking mode and Advanced Driver Assistance Systems.
*Product photo from IROAD
So, decided on which car camera to buy? We hope that we've helped in your buying process!