Finder is committed to editorial independence. While we receive compensation when you click links to partners, they do not influence our content.
10 best car accessories and where to buy in Singapore
So you've purchased the car of your dreams. What's next? Adding car accessories.
Car accessories can serve practical functions or simply make your ride a more comfortable and carefree one. Depending on your preferences and budget, there is no end to the amount of car accessories you can deck your car out with.
Here's a basic list of the 10 best car accessories:
1. A car camera
These nifty devices are your eyes on the road and are absolutely essential for your peace of mind. Should an accident occur, you will have a recording of how it happened as evidence. It can also help you secure cheaper car insurance premiums, depending on the provider.
Best dash cam Singapore
You don't need to go super high end to get a reliable camera that records with great clarity. There's the discreet YI Mini Dash Car Camera ($69.00), the smart Xiaomi 70MAI Wifi Dashcam ($52.90); and if you don't mind splurging a little, the more premium BlackVue DR590-1CH DashCam ($198.00).
2. Car seat cover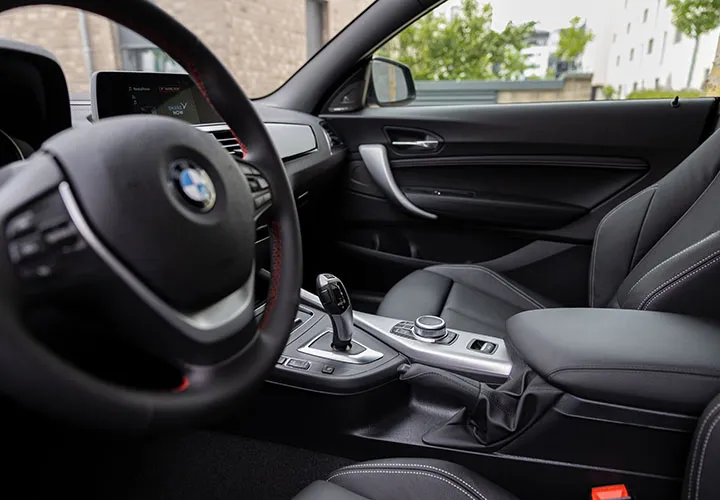 Car seats are one of the first in the car to get worn, especially if you often ferry the whole brood to and fro. Yet, they are also one of the easiest to protect by simply purchasing a cover.
For something more aesthetically pleasing and suited to your car, consider purchasing a package from a recommended specialist dealer such as Auto Image, Classic Auto Leather or LGS Leather. Prices depend on your car's make and model as well as your order specifications, but tend to range from upwards of $400.
3. Buying a car mat in Singapore
Car mats are yet another essential accessory to protect your car from wear and stains. It's much easier to replace your car mat than having to redo the carpeting. You can get them off the shelf or from a specialist dealer which will cut the mat to fit the specifications of your car's interior. Some of the recommended ones include Matters Car Mat which uses advanced 3D scanning tools to produce mats that are tailored to your car; 3A Car Mat which takes only 30minutes to measure, cut and install the mats in your car; and Maxtrend Marketing which is the authorised dealer of popular 3M car mats.
4. Car solar film
We all know how harmful UV rays can be especially over time, to our skin and also to the interior of our car. If you park outdoors especially, the rays can degrade your car's interior very quickly. Here's where solar films come in — they block out harmful rays and also make it more comfortable for you to drive during the day by shielding your eyes from the sun's glare.
Get yours installed by a recommended professional to prevent any bubbles from occurring. Ones popular among car buyers in Singapore include Infratint Automotive Film; Tintsy Cool International which utilises advanced nano-ceramic technology; and DS Specialty Services which installs 3M crystalline solar films. Packages start from as low as $288.
5. Ceramic coating
Tired of having to wax your car so frequently? Then you might want to try ceramic coatings which are touted to last much longer. Made of inorganic ingredients that bond with your paintwork when applied, ceramic coating hardens and becomes a semi-permanent sealant when cured.
Recommended specialists include KGC Workshop with its Nano-Ceramic Coating system by 3K Def, New Age Polish which leaves your car with 10 layers of ceramic glass coating in just 9 hours, and the highly recommended Lambency Detailing. Ceramic coating services generally start at around $688 and should come with a few years of warranty.
6. GPS
When Google Maps alone just won't do, the GPS will save your day. Afterall, smartphones do run out of battery at the most inconvenient times, and you don't want to be stuck somewhere (especially if you've driven overseas) without a sense of direction.
A good old trusty GPS device will not fail you. The two top contenders in Singapore are Garmin and TomTom Go. Tech sites rate the Garmin DriveSmart 55 ($202.77) the best overall GPS, while TomTom Go 620 ($323.58) is easiest to use.
7. Phone suction holder
Nothing can be more annoying than having your phone slip and slide and drop into a narrow gap you can't reach into in the car.
But there's an easy fix — a handy dandy car phone suction holder. There are many to choose from but recommended ones include the AUKEY Car Phone Mount ($46.10), Arteck Universal Mobile Phone Car Mount Holder ($23.08) and the JOYEKY Vertical Horizontal Car Phone Mount ($31.53).
8. Windscreen washer additives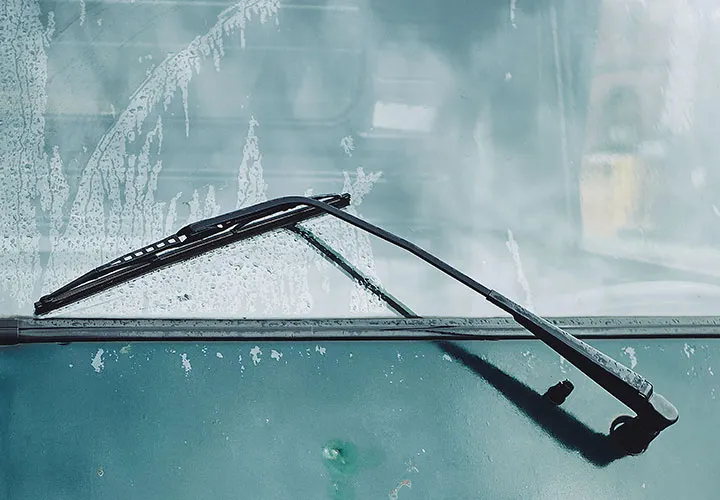 Do your wipers create marks on your windscreen? If you want to give your windscreen a good deep clean, consider adding some windscreen washer additives from time to time. Some of the ones that many car buyers in Singapore love include the Meguiar's Perfect Clarity Glass Sealant ($16.50), Rain‑X Windshield Washer Fluid Additive ($15) and Sonax Car Care Products Xtreme Clearview ($14.19).
9. Car Vacuum
Even the most low maintenance driver will agree that having a car vacuum is the most basic accessory you need to keep your vehicle fresh. Simply attach it to your car's cigarette lighter socket and go to work sucking up gunk such as the remnants of snacks left behind by the kids.
Ever reliable brands include BLACK+DECKER dustbuster Handheld Vacuum, Cordless, 16V ($67.49) and BISSELL Pet Hair Eraser Lithium Ion Cordless Hand Vacuum ($152.84). For an alternative that charges by USB, try RC-Global USB Car Vacuum Cleaner ($84.90).
10. Child seat
Child car seats or booster seats are mandatory for little ones under 1.35m in Singapore, as they are essential for their safety in the event of an accident.
For one that will grow with your child, choose the Graco 4Ever DLX Car Seat ($380.77); the Joie I-Spin 360 Car Seat ($700) is easy to fix with ISOFIX compatibility; while the mifold Grab-and-Go Booster Seat ($69) is a super lightweight and portable alternative for four to 12-year-olds.
Where to buy car accessories in Singapore
Getting your car accessories off e-commerce platforms such as Amazon, Shopee and Lazada is super convenient, and having the chance to compare prices and seller reviews is a real plus.
However, nothing beats being able to go down to the store to get a feel of the items you are considering before taking the plunge. If you're in a rush (say, if you're trying to get a good car accessory as a present in time Christmas) head down to specialist stores where you'll find a wide range of quality and reliable car care products and accessories. Some of the more popular shops include Autobacs Singapore and Concored Auto Accessories.