Finder is committed to editorial independence. While we receive compensation when you click links to partners, they do not influence our content.
Where to buy P2, N95 and KN95 face masks online in Singapore 2021
Learn what the differences are between these face masks and where to buy them.
Due to recent events, many stores are experiencing a shortage of certain products. Be aware that many retailers may currently be out of stock, have longer shipping times than usual or be charging above-average prices. Remember that stockpiling items isn't actually necessary right now and that over-buying can leave others vulnerable.
N95 face masks, also known as respirator masks, are designed to filter out fine particles from the air. They can protect wearers from things like smoke, dust, fumes and — in some cases — airborne illnesses if properly fitted and airtight.
As of April 14th, the Singaporean government has made it mandatory to wear a face mask when leaving your home to combat the coronavirus outbreak. To enforce this, a fine of $300 will be issued on the spot to first-time offenders and for repeat offenders, higher fines will follow or you could even face the possibility of court prosecution. Protect your health, the health of others and your wallet. Here's where you can easily order these masks online.
---
---
When it comes to diversity, this online destination is difficult to beat. Explore more than 90 results to find the perfect option for your budget from your favourite spot on the sofa at AliExpress.
Free shipping widely available

Download the app to access daily deals and discounts

Sign up to earn exclusive new customer coupons
---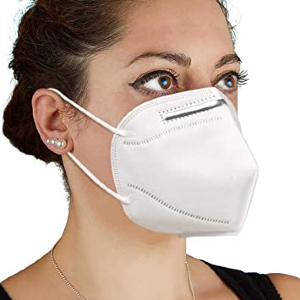 If you're searching for a convenient shopping solution, Amazon is one of the best the world has to offer. Stock up on P2 face masks at competitive prices and protect your family against the threat of infection for less.
Free shipping widely available, especially for Prime members

Start your free 30-day trial of Prime today and unlock exclusive member perks

Get personalised product recommendations based on previous searches and purchases
---
Self-dubbed as offering the best bang for your buck, you can count on finding a cheaper face mask solution at this online store. Banggood offers a varied catalogue of products at prices that sometimes seem too good to be true.
Free shipping available on select items

Choose your preferred payment method from a vast variety of options

New deals added daily
---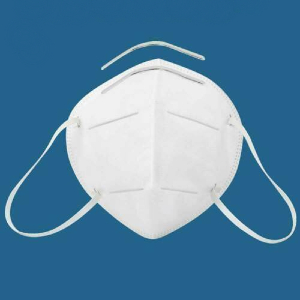 Yoins have high quality face masks that are fashionable and affordable. There are florals, windproof and dustproof masks, mask caps and bulk buys.
Free shipping on orders over US$50

Great range to choose from

Student discounts
Go to Yoins website
---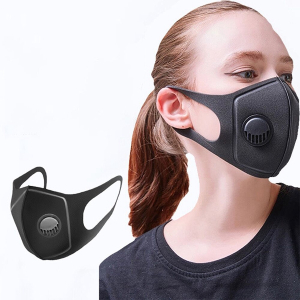 If you're on the hunt for an innovative and protective face mask that won't break the bank, this multi-seller portal is your go-to. Shopee carries different sizes suited to the whole family to ensure you have access to proper protection.
Regular coupons, discounts and deals available

Free delivery offered on select items

Explore a massive catalogue of products through a single site
It looks like we don't have any coupons at the moment.
Go to Shopee website
---
Lazada is a fabulous online marketplace that's brimming with deals and discounts across everything you need to keep your household running smoothly. Pick up P2 face masks and put your family's health first here.
Sign up to the newsletter and get a 10% discount off your purchase

Free shipping options offered by the majority of sellers

Daily deals and discounts to take advantage of
---
Does your company belong in this list?
What's the difference between a P2, FFP2, KN95 and N95 face mask?
Depending on your location, different face mask types are more widely used. For example, in the United States and Canada, N95 are common; in Australia and New Zealand you'll see P2 masks more often; in China, KN95 is the standard. Mask manufacturer 3M, which specialises in filtering facepiece respirators (FFR) masks, offers the following explanation of the main differences between each mask type.
| Certification/Class | N95 | FFP2 | KN95 | P2 | Korea 1st Class | DS |
| --- | --- | --- | --- | --- | --- | --- |
| Filter performance | ≥ 95% | ≥ 95% | ≥ 95% | ≥ 94% | ≥ 94% | ≥ 95% |
| Test agent | NaCl | NaCl and paraffin oil | NaCl | NaCl | NaCl and paraffin oil | NaCl |
| Flow rate | 85 L/min | 95 L/min | 85 L/min | 95 L/min | 95 L/min | 85 L/min |
| Total inward leakage (TIL) | N/A | ≤ 8% leakage | ≤ 8% leakage | ≤ 8% leakage | ≤ 8% leakage | Inward Leakage measured and included in User Instructions |
| Inhalation resistance | ≤ 343 Pa | ≤ 70 Pa (at 30L/min)≤ 240 Pa (at 95 L/min)≤ 500 Pa (clogging) | ≤ 350 Pa | ≤ 70 Pa (at 30L/min)≤ 240 Pa (at 95L/min) | ≤ 70 Pa (at 30L/min)≤ 240 Pa (at 95L/min) | ≤ 70 Pa (w/valve)≤ 50 Pa (no valve) |
| Flow rate | 85L/min | Varied – seeabove | 85L/min | Varied – seeabove | Varied – seeabove | 40L/min |
| Exhalation resistance | ≤ 245 Pa | ≤ 300 Pa | ≤ 250 Pa | ≤ 120 Pa | ≤ 300 Pa | ≤ 70 Pa (w/valve) ≤ 50 Pa (no valve) |
| Flow rate | 85L/min | 160L/min | 85L/min | 85L/min | 160L/min | 40L/min |
| Exhalation valve leakage requirement | Leak rate ≤ 30mL/min | N/A | Depressurization to 0 Pa ≥ 20 sec | Leak rate ≤ 30mL/min | Visual inspection after 300L /min for 30 sec | Depressurization to 0 Pa ≥ 15sec |
| Force applied | -245 Pa | N/A | -1180 Pa | -250 Pa | N/A | -1,470 Pa |
| CO2 clearance requirement | N/A | ≤ 1% | ≤ 1% | ≤ 1% | ≤ 1% | ≤ 1% |
Source: 3M
---
When should or shouldn't I use a P2, N95 or KN95 face mask in Singapore?
As of 14 April 2020, Singaporeans are required to wear a mask when leaving their homes. The decision to make wearing a facemask mandatory was taken by the Multi-Ministry Taskforce in a bid to combat the spread of COVID-19.
Offenders will be served an on the spot fine and repeat-offenders could even face court prosecution. Find out more on gov.sg here.
Masks are most effective when used in combination with frequent hand washing or use of an alcohol-based hand sanitiser.You can find out more information on when and how to use masks here on the World Health Organization's site.
---
Are N95 and P2 masks only good for a single use?
Yes. If you need to use a mask multiple times, most of the sites listed above will sell multi-packs.
Alternatively, you can check out where to bulk buy P2 and N95 masks if you're in need of multiple masks, say for an essential workplace. 3M also makes mask with replaceable filters.
---
How long do P2 face masks last?
Generally, a P2 mask works for about 8-10 hours before needing to be replaced as it will become less effective. According to the World Health Organization you should also replace any single-use mask once it gets damp.
---
Which of these retailers offer free shipping?