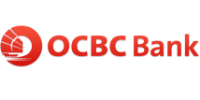 Finder is committed to editorial independence. While we receive compensation when you click links to partners, they do not influence our content.
OCBC Business Loans
Get a loan of up to 5 years which is tailored to the needs of your business with OCBC.
A business loan can help you give your company some much needed fuel, or give you a way to make investments to help it grow. OCBC has a total of eight loans which can meet a range of business needs.
Read on to find out what you need to know about OCBC Business Loans.
Compare OCBC Business Loans
How does a business loan from OCBC work?
It's easy to apply for a business loan from OCBC. The main steps are:
Apply online and submit the loan amount you're after, along with your preferred prepayment term. No in-person meetings are required, and you're under no obligation to take the loan.
Submit the relevant details about your business via MyInfo (SingPass) or MyInfo Business (CorpPass), or if you upload manually you'll need: your NRIC, a letter of consent and a Notice of Assessment.
OCBC will contact you within one business day about your application.
If your loan's approved, money will be transferred into your business account. It typically takes two to three weeks (or sometimes longer) for full approval.
Features of a OCBC business loan
Range of loans to compare. There are currently different types of loan available with this provider. These vary from straightforward micro loans of up to S$100,000, for example, with the Business First Loan, to Business Venture loans of up to S$5,000,000 for high-growth companies.
Competitive rates. Interest rates with this provider start from as little as 2.5% per annum with the Temporary Bridging Loan.
Repayments. Your repayments will be set according to the needs of your budget and your company. OCBC offers loan terms of up to 5 years as standard.
A trusted bank. OCBC is a very well-known name in Singapore, giving you added peace of mind.
How much will a OCBC business loan cost?
Interest rates. The interest rates vary according to the type of loan and the risk involved. However, these loans are generally calculated monthly.
Other fees and charges. As long as you factor in the processing fee and are aware of the penalties of missed payments or early repayment, OCBC loans won't carry any other hidden fees or charges which add to the overall burden of the loan.
How to apply for a business loan with OCBC
Start by checking that you meet the eligibility criteria for the loan you're applying for. For example the bank's Business Term Loan, which can finance business for up to S$500,000, has eligibility requirements including that your company must have had a footprint in Singapore for at least two years; plus, at least 30% of the company must be Singaporean / Singaporean Permanent Resident (PR) owned.
Once you're ready to submit your business loan application, follow the simple online process via OCBC's website.
Step 1: Apply online. This takes just seconds and doesn't come with any obligations attached.
Step 2: Verify your personal information. The verification process is quick via MyInfo and it is possible to be approved within one business day.
Step 3: Payment of funds. If your application gets approved, the funds will be transferred to the nominated bank account.