Finder is committed to editorial independence. While we receive compensation when you click links to partners, they do not influence our content.
Business bank accounts
Discover the features that come with business accounts and find the right account for you.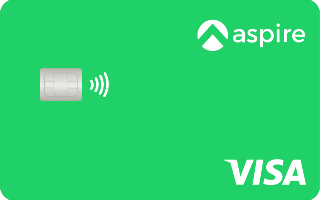 Line of credit facility
No minimum deposit required
1% cashback on marketing and SaaS
Go to site
Managing finances is an important part of any business, and to do that you need to find the right business bank account. There is a range of features that are available with these accounts including the ability to add multiple users, make batch payments, connect third-party apps and make local and international transfers.
This guide will show you how to compare business bank accounts in Singapore as well as explain how they work and how much they cost so you can find the right one for your business.
Compare business accounts in Singapore
How do business bank accounts work?
Business bank accounts are simply current accounts that are used to access and manage business finances. You can open a business bank account as a large company, a small business or a freelancer. The idea is to keep your business finances separate to your personal finances.
Business current accounts have features that are designed for businesses. For example, they usually have the option to let you add multiple users to the account with their own card to be able to spend funds in the account. The person or people in charge of the account will usually be able to set permissions for each person that has access to the account. Business bank accounts also offer other features, such as the ability to make batch payments, to give accountants access to the account or to easily track and manage receipts for tax purposes.
Businesses all have different needs for bank accounts so make sure you compare business bank accounts before you open one to make sure it's right for you.
Are digital banks good for business accounts in Singapore?
At the time of writing (2 February 2020), the Monetary Authority of Singapore (MAS) had received 21 applicants for the 5 digital banking licenses that are expected to be released by June this year. The new digital banks are expected to commence by the middle of 2021.
Whether or not these digital banking offers are good for your business is up to you. Make sure you weigh up the features of these digital business bank accounts against the features of more traditional business bank offerings to decide which is the better fit for your business.
How to compare business current accounts
There are a number of types of business bank accounts available, so keep the following in mind when you're comparing your options:
Monthly fee. Some business banks don't charge a monthly fee, but they may come with fewer features. Consider what you're willing to pay for and if the features make the fee worth it.
User access. Some business banking accounts have limits on how many users you can add or how many free debit cards you can have.
Limits on free transfers. You may find there may be limits on the number of free over-the-counter or FAST transfers you can make. If you need to make transactions frequently, you will need to consider this.
Limits on transfers and currency conversion fees. If you transact in multiple currencies you should consider the currency conversion fees you might be charged as well as any limits which are imposed on the business account for non-SGD transfers.
Locked contracts. Do you have to sign up to the account for a certain amount of time? Check this before signing. Many business banking accounts in Singapore charge an early account closure fee if you decide to close it within 6 months of opening the account.
Extra features. Watch out for convenient features such as access to both a mobile and web app, extra integrations, the ability to make bulk payments and expense management.
How to open a business bank account in Singapore
The process of opening a business bank account will depend on the bank. You will usually need to meet the following criteria:
Business type. Business bank accounts are usually available for freelancers, sole traders, small businesses, large business or enterprises. If your company is in the public sector or a charity there may be restrictions as to what bank accounts you can open, so check the criteria before applying.
Business name. Corporate bank accounts will require you to open the account using your company's name.
Registration. Your business needs to be registered at the ACRA to open a business banking account as you'll need to provide the UEN (Unique Entity Number) of your company.
Back to top
More guides on Finder
N26 Business in Singapore

The N26 Business account offers convenience and efficiency for companies across the world, which potential Singaporean users can look forward to.

Revolut Business review

Revolut Business comes with a range of advanced business banking tools that may be worth integrating into your company.