Finder is committed to editorial independence. While we receive compensation when you click links to partners, they do not influence our content.
The top 10 trendy brands like Yeezy
Want an outfit approved by Kim Kardashian West? You should check out these 10 brands like Yeezy and find out exactly where to buy them.
Since the start of the brand in 2015, Yeezy has quickly become a household name in the designer fashion world. Formed by Kanye West, Yeezy is known for its own version of athleisure, one that is heavily inspired by minimalist activewear pieces. The result? Functional fashion.
The pieces are wearable and the style is simple. The colour palette is fairly neutral with an abundance of black, white, grey and nude. This is what makes the Yeezy brand so popular. But for some, the brand can either be a little out of budget or hard to find. So, we scoured Instagram and chose designers from various price points to give you a list of the trendiest brands that are comparable to Yeezy.
Top 10 Brands Like Yeezy
Balenciaga
Uniqlo
Alexander Wang
Off-White
Acne Studios
Unravel
Y-3
Lemaire
PrettyLittleThing
Meshki
---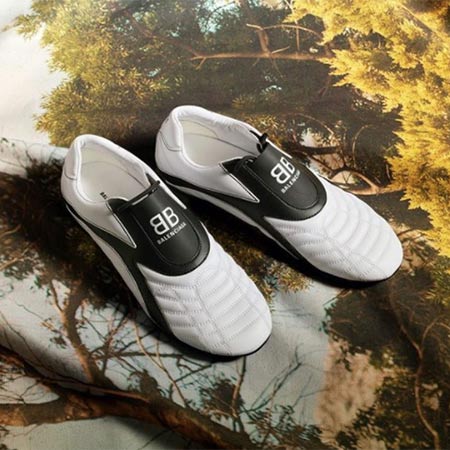 Balenciaga
Much like Yeezy, Balenciaga is another designer with a penchant for the sneaker boot! But that's not the only resemblance to Yeezy. Luxe but street, Balenciaga's basics embody a similar sporty vibe to Yeezy. This designer is about function as well as fashion so the pieces are very wearable. It's easy to throw something together and head out the door.
Where to buy:
---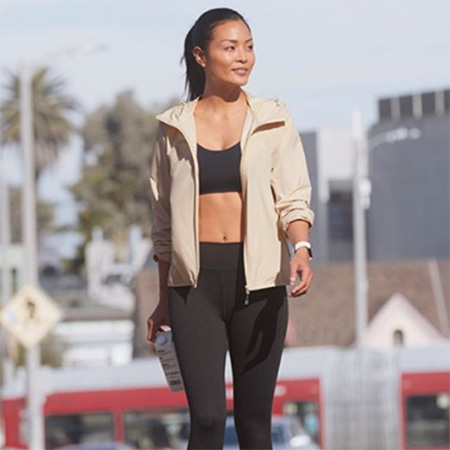 Uniqlo
If you're looking for the Yeezy look on a high-street budget, UNIQLO should be your first stop. Although these brands may seem very different, they do have something in common – minimalism. With classic cuts and simple colour palettes, both brands create basic pieces that are ideal for layering. This means you can easily recreate Yeezy vibes with pieces from Uniqlo.
Where to buy:
---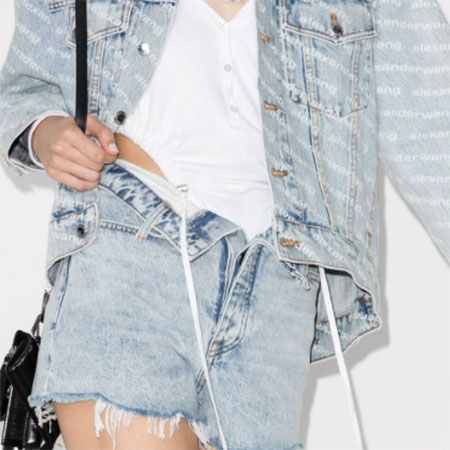 Alexander Wang
Alexander Wang is the definition of casual yet edgy streetwear. While Alexander Wang pieces have a few more studs and embellishments than you'll see on Kanye's line, both fashion houses favour functional fashion with sporty lines and relaxed fits. Wang styles are simple, polished and a little bit grungy.
Where to buy:
---
Off-White
Off-White is known for its functional and but slightly loud sporty aesthetic. Off-White is bold and certainly plays with colour a lot more than the Yeezy brand. But there is a clear resemblance in the inspiration it takes from the clean lines we see in athleisure and athletic wear. Just like Yeezy, Off-White transforms these concepts into an everyday uniform.
Where to buy:
---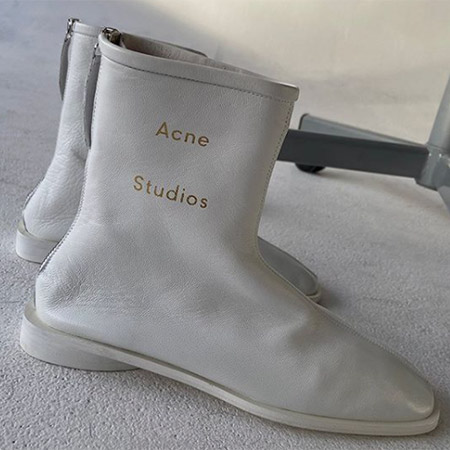 Acne Studios
Swedish label Acne Studios is a brand that pays great attention to detail. Minimalism at its finest, Acne shows that less is more and a flattering cut is everything. While Acne Studios doesn't offer the same nod to athleisure as Yeezy, the brands are similar in their approach to silhouette and cut. Both labels are simple, clean and opt for neutral colour palettes.
Where to buy:
---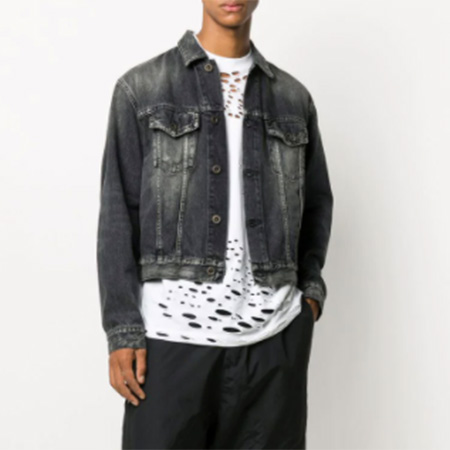 Unravel
Unravel is timeless and wearable all year round. Just like Yeezy, both labels incline towards transeasonal stylings, playing with denim, sportswear and boxy shapes. Free from bold colour, Unravel favours monochrome in the same way Yeezy uses earthy pastels. The effortless minimalist will love Unravel.
Where to buy:
---
Y-3
Y-3 is a fashion house that transcends the barriers between sportswear and fashionable clothing. The result is high-fashion with function. It can be compared to Yeezy as it draws on athleisure for fashion inspiration. With simple cuts of clothing and no sign of colour, Y-3 offers simple clothing that can be transformed into an everyday uniform.
Where to Buy:
---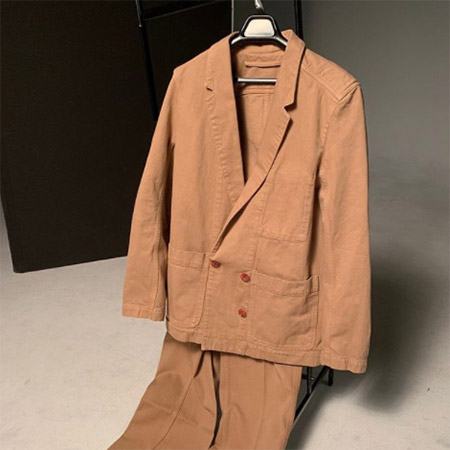 Lemaire
Lemaire breaks down differences in fashion between men and women. The brand is comparable to Yeezy as the clothing pieces can be worn by any gender. Both design houses incorporate masculine and feminine elements, bringing them together in a transeasonal colour palette that is universally flattering for everyone.
Where to Buy:
---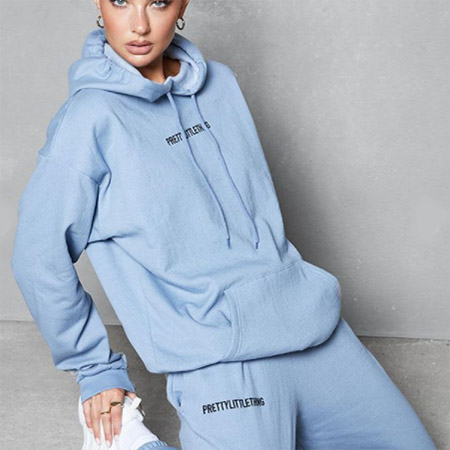 PrettyLittleThing
PrettyLittleThing is a budget-friendly retailer that is similar to Yeezy in style but not in price tag. The wide selection of wearable basics resembles the high-end brand through its nod to minimalist streetwear. You can easily mix and match different things together to create your very own iteration of a Yeezy-inspired outfit.
Where to Buy:
---
Meshki
An affordable option to Yeezy, Meshki is a popular online boutique with a range of basics that truly embody the athleisure style. With a colour palette driven by neutral tones, the clothing pieces are basic enough so that you can turn them into an everyday uniform. The result? A Yeezy-inspired look for less.
Where to Buy:
---
Free Shipping
The following stores offer free online shipping:
SSENSE: Free shipping to Singapore for orders over US$350
Farfetch: Free shipping deals from time to time
YOOX: Free shipping for orders over $250
Uniqlo: Free shipping for orders over $60 for a limited time
Does your company belong in this list?
Want to buy brands like Yeezy online? Use one of our coupons:
Was this content helpful to you?
Thank you for your feedback!
Melinda Torr is a writer for Finder, specialising in shopping comparison. She has a Diploma in IT and a background in administration, and is a member of the Queensland Writer's Guild. Melinda enjoys watching a good movie, and spending time with her husband, family and friends.
More guides on Finder