Finder is committed to editorial independence. While we receive compensation when you click links to partners, they do not influence our content.
Top 10 sites to buy brands like Gucci online
Find out where you can buy fun and whimsical brands that are just like Gucci, the iconic Italian fashion house.
Gucci redefines luxury and designer fashion and embodies a sense of character and quirkiness. The brand is globally recognised for some of the most sought-after pieces around, from the signature Ace sneakers to the iconic GG Marmont bags. Since Alessandro Michele was appointed as creative director, Gucci has taken an eclectic approach to fashion with a love for vintage styles and shapes.
Here at Finder, we've scoured Instagram to find designer brands that are comparable to Gucci. Whether it be in clothing style or choice of accessories, these are the most fashion-forward and iconic brands that look just like Gucci.
Top 10 sites to buy brands like Gucci
Louis Vuitton
Versace
Alexander McQueen
Prada

Balmain
Comme des Garcons

Miu Miu

Kenzo

Paco Rabanne

Zara
---
Louis Vuitton
Known for establishing luxury handbags in the designer world, both Louis Vuitton and Gucci are iconic fashion labels. The two design houses choose to revolve around daring print and colour choices, styling pieces in ways that most would never think of doing.
Where to buy:
---
Versace
Versace and Gucci deliver the same understanding of confidence in fashion. The labels promise colourful yet feminine clothing choices to empower the modern woman. The bold stylish choices represented by both labels make them icons in the fashion world.
Where to buy:
---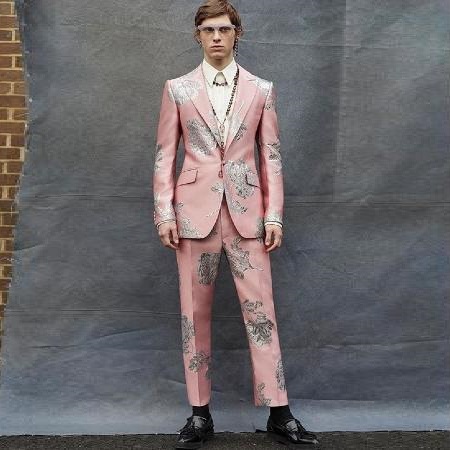 Alexander McQueen
Much like Gucci, Alexander McQueen is known for bold and structured accessories. But that's not its only similarity to Gucci. Both fashion labels take pride in fine craftsmanship and deliver an interesting take on fashion. There is a play on fabrics, embellishments and prints.
Where to buy:
---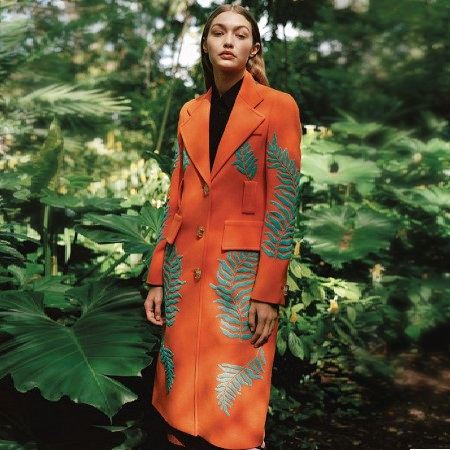 Prada
Prada is known for its slightly loud aesthetic combined with a re-imagination of modern femininity. There is a clear resemblance to Gucci thanks to its eccentric style that uses embellishments and mixes prints and colours together.
Where to buy:
---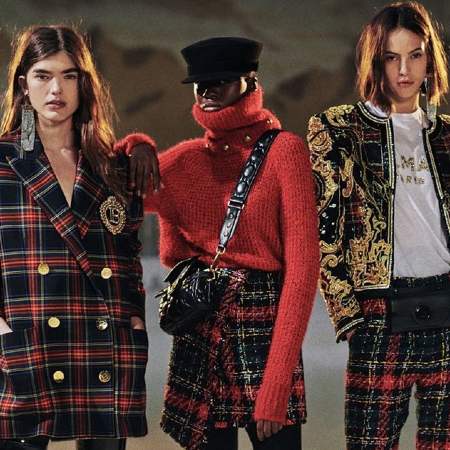 ---
Comme des Garcons
Japanese label Comme des Garçons represents cutting-edge fashion. The brand shows that more is more and that one should never be afraid to push all boundaries in high fashion. Gucci is similar with its choice to deliver a playful and whimsical sense of style.
Where to buy:
---
Miu Miu
Miu Miu is the definition of modern femininity. While Miu Miu is inspired by a touch of girliness, like Gucci it offers a ready-to-wear collection that embodies fun and flirty fashion. Both brands are inspired by vintage and classic style.
Where to buy:
---
Kenzo
Kenzo and Gucci are two fashion houses that are both inspired by patterns and prints. If you love dressing with an extreme use of colour, you will love both of these brands. And while Gucci is known for its classic vintage style, Kenzo focuses on a more modern take on prints.
Where to buy:
---
Paco Rabanne
Paco Rabanne takes a whimsical approach to fashion, similar to Gucci. The brand is heavy with prints and colours, so you can create an iconic yet retro-inspired outfit.
Where to buy:
---
Zara
Zara is known for tailored basics and a minimalistic vibe but you can also find clothing pieces in an array of crazy and cool prints. Pair them together to get the same vibrancy of Gucci at an affordable price.
Where to buy:
---
Does your company belong in this list?
Want to buy brands like Gucci online? Use one of our coupons: