Finder is committed to editorial independence. While we receive compensation when you click links to partners, they do not influence our content.
Binance Coin (BNB) price prediction 2022
Get an expert outlook with our Binance Coin (BNB) price prediction, forecast and analysis report.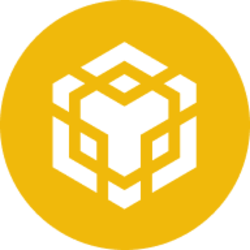 $212.50
We asked a panel of 33 industry experts for their thoughts on how Binance Coin will perform over the next decade. Find out why they think it will be worth US$527 by the end of 2022 before rising to US$975 by 2025 and why holding until 2030 will be the real payoff. All prices mentioned in this report are in US dollars.
Binance Coin (BNB) price prediction 2022
Binance Coin (BNB) will jump to US$527 by the end of 2022, according to Finder.com's panel of fintech specialists. However, just 6.9% of the panel think that BNB will be the top-performing altcoin of 2022.
If BNB were to end 2022 at the predicted value of US$527, that means it'll be worth approximately 1.4 times more than it is at the time of writing (US$367).
CoinFlip founder Daniel Polotsky gave a 2022 price prediction on par with the panel average and noted the Binance Smart Chain (BSC) gives BNB an advantage.
"Binance Smart Chain (whose native coin is BNB) is a robust blockchain that also has the advantage of having the world's largest cryptocurrency exchange in its corner.
"Binance's association with BSC/BNB may lead people to question just how decentralised it is; however, the bright side is that the exchange can use its platform and name recognition to recruit the world's best developers to create their projects on BSC," he said.
Binance Coin (BNB) price predictions for 2025 and 2030
The panel is fairly optimistic about the coin's future too, predicting the coin will see its value rise by 163.8% to hit US$975 per BNB by 2025 and increase by 573.2% by 2030 to US$2,488.
Paul Levy a senior lecturer at the University of Brighton sees the coin ending the year worth US$700 as it's "a popular currency and should continue to grow with the wider market (if that also grows)."
Founder of Finder Fred Schebesta also gave a fairly bullish prediction of US$650 by the end of 2022 but says that if it is to increase its value it will need to increase people's trust:
"Similar to Ethereum, Solana, Avalanche and Fantom, price will entirely depend on the ability for Binance and the Binance Smart Chain community to increase trust and capability for the protocol. It seems likely that that value will rubberband between these top smart-contract ecosystems, as they each move two steps forward one step back."
Associate professor at the University of New South Wales Elvira Sojli gives a more bearish prediction of just $300. Senior lecturer at the University of Canberra John Hawkins is also low on BNB's future saying, "BNB's price just tends to move with that of Bitcoin as it has not established a strong individual identity."
Meet the panel
Methodology
Finder surveyed 33 fintech specialists from 6–17 January 2022. Of those, 14 gave a price forecast for Binance Coin. The number of responses received varied for each question. Panellists may own some cryptocurrencies, including Binance Coin. All prices are listed in USD per BNB.