Finder is committed to editorial independence. While we receive compensation when you click links to partners, they do not influence our content.
What is Binance Coin?
Learn more about how Binance Coin works and what it's used for.
Binance Coin (BNB) is the native coin of Binance, the world's largest cryptocurrency exchange by volume as well as the native cryptocurrency of Binance Chain.
This guide explains what it is in more detail, how it works, what it's used for and how it's developing.
Disclaimer: This information should not be interpreted as an endorsement of cryptocurrency or any specific provider, service or offering. It is not a recommendation to trade.
What is Binance Coin?
| Icon | Symbol | Initial release date | Algorithm type | Max. supply |
| --- | --- | --- | --- | --- |
| | BNB | July 2017 | DPOS | ~ 150 million |
Binance Coin (BNB) is two things: It's the native cryptocurrency of the Binance cryptocurrency exchange, and it's the native cryptocurrency of the Binance Chain blockchain.
As an added bonus, it's also a cryptocurrency that can be spent in physical and online stores around the world.
Where to get Binance Coin
How Binance Coin works
Binance Coin has two groups of functions: It's an exchange token, and it's the native cryptocurrency of the Binance Chain blockchain.
Binance Coin as an exchange token
As an exchange token, BNB provides the following functions:
Gives Binance users a 25% discount when it's used to pay exchange trading fees
Unlocks higher trading volume discounts
Serves as a major trading pair on the exchange
How does the BNB trading fee discount work?
When you hold Binance Coin on the Binance exchange, you can opt to pay trading fees with BNB, regardless of which pair you are trading. When you do, you get a 25% discount compared to the normal trading fees.
You can switch the "pay fees with BNB" option on or off in your Binance account settings at any time.
How does BNB unlock higher trading fee volume discounts?
Like many other exchanges, Binance offers discounts for higher-volume traders. But unlike other exchanges, these high-volume traders are also required to hold certain amounts of BNB in their accounts to unlock these discounts.
How does BNB work as a major trading pair?
You can trade Binance Coin against all other cryptocurrencies on the Binance exchange, similar to the way Bitcoin or Ether are major trading coins on most other exchanges, making it a versatile trading cryptocurrency for Binance users.
---
Binance Coin as the Binance Chain native cryptocurrency
As the native token of Binance Chain, BNB can be used in the following ways:
Can be used to pay network gas fees
Is used as a key trading pair on Binance DEX
Is widely accepted and used across Binance Chain applications
Binance Chain
Binance Chain is a new blockchain, launched by Binance in April 2019. Its most distinctive feature is how tightly integrated it is with the Binance DEX and how tightly focused it is on financial applications.
In order to improve performance, Binance Chain does not support smart contracts.
Binance Chain also has its own token standard. Similar to the way Ethereum has the ERC20 token standard, Binance Chain has a token standard called BEP2.
The point of these standards is to ensure compatibility across an entire multi-token blockchain ecosystem.
At the time of writing (October 2019) Binance Chain is based on a delegated proof of stake (DPOS) consensus mechanism, with plans to migrate to proof of stake (POS) down the line.
Why is BNB needed to pay gas fees?
Sending transactions or performing other functions on Binance Chain will incur a small gas fee. These fees are paid to the validators who operate nodes, find blocks and process transactions on the Binance Chain.
These gas fees are required for two reasons.
Gas fees deter spam attacks.
Without any fees, someone could flood Binance Chain with hundreds of millions of transactions to paralyse it. Even an extremely small fee can make this untenable for attackers. Binance Chain gas fees are currently fixed at 0.000375 BNB per transaction. At current prices, this is equivalent to about a sixth of a single cent (USD).
It helps cover validator costs.
Although it's cheaper than mining Bitcoin, validating transactions is still expensive. It requires a fast Internet connection, good hardware and steady energy consumption. Even if the fees cannot cover the cost for validators, it still helps offset their expenses. Because you need gas fees to prevent spam attacks anyway, there's no reason not to distribute this money to the validators.
On most blockchains, these fees must be paid with the blockchain's native token. But in the case of Binance Chain, these fees can be paid with any valuable cryptocurrency.
But, just like on the Binance exchange, paying your Binance Chain gas fees with BNB instead of another cryptocurrency will net you a 25% discount. This functionality comes thanks to the intrinsic connection between Binance Chain and Binance DEX.
---
What is Binance DEX?
Binance DEX is the decentralised exchange (DEX for short) arm of Binance.
DEXs differentiate themselves from typical exchange platforms by allowing transactions without ever holding user funds.
On a typical exchange, you deposit funds and then use those for trading. On a DEX, you don't deposit funds and instead just trade directly with other people from your own wallet.
DEXs are generally built directly onto a blockchain, often taking the form of a computer program rather than a concrete legal entity.
But in contrast to most DEXs, which are applications built on top of a blockchain, Binance DEX is baked into Binance Chain itself as one of the core functions.
This brings several benefits:
It lets the DEX ride off the Binance Chain governance model. For example, Binance Chain validators can vote to change the fee structure if needed.
It creates a single order book for Binance Chain applications. This means there's an easy single source for price discovery and liquidity on Binance Chain, and everyone can tap into it.
It gives developers easy access to a way of swapping tokens on-chain at low, predictable fees.
These benefits can give developers on Binance Chain a leg-up on the development of decentralised finance (DeFi) apps.
Binance Coin is naturally an integral part of the DEX. In addition to giving the same trading fee discounts as you'll find on the centralised exchange, it also acts as one of the few major trading coins available on the DEX – and by extension, the entire Binance Chain system.
Binance Coin tokenomics
At the time of its creation, the total circulating supply of BNB was 200 million. The circulating supply of BNB will be reduced at a rate of 20 million per year over the course of five years, through quarterly "burns" where Binance destroys a portion of its own tokens.
These burns are expected to complete by 2022, after which the total circulating supply will be 100 million BNB.
This assertive deflationary schedule and relatively limited total supply may account for some of Binance Coin's price action over the years.
Although it's a relative late-comer to the cryptocurrency space, since it hit the market in mid-2017, Binance Coin has enjoyed a similar price trajectory as heavy hitters like Bitcoin and Ether.
It was initially released at prices of US$0.10 each. Almost exactly two years later, it hit its all-time high price of $38 – equivalent to a tidy 38,000% price rise.
Like most other cryptocurrencies it's since fallen back down from its all-time high prices. But unlike most other cryptocurrencies, Binance Coin hit its all-time high in July 2019 instead of during the crypto-mania of December 2017.
Video Review: 2019 Analysis & Deep Dive
Storing Binance Coin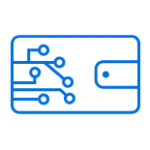 Like other cryptocurrencies, Binance Coin is held in cryptocurrency wallets.
Binance Coin (BNB) can be held on BEP2-compatible wallets.
Popular options include the following:
Learn more
Find a BEP2 wallet for Binance Coin
What's the live price of Binance Coin?
What to consider before buying Binance Coin
Binance Coin prices are directly connected to the achievements of Binance as a business and may be susceptible to factors such as regulatory shifts or internal decisions made by Binance.
Binance Coin prices may sink based as new exchanges emerge and gain traction.
The coins burnt by Binance probably aren't being removed from the public supply, but instead likely come from Binance's own holdings. This means the burns may not directly affect prices the way you might think.
Binance controls most of the Binance Coin supply, so faith in the value of the coin is dependent on trust in Binance.
Binance is under no legal obligation to protect the value of Binance Coin the way a company might be responsible to its shareholders.
Back to top
Disclaimer: Cryptocurrencies are speculative, complex and involve significant risks – they are highly volatile and sensitive to secondary activity. Performance is unpredictable and past performance is no guarantee of future performance. Consider your own circumstances, and obtain your own advice, before relying on this information. You should also verify the nature of any product or service (including its legal status and relevant regulatory requirements) and consult the relevant Regulators' websites before making any decision. Finder, or the author, may have holdings in the cryptocurrencies discussed.
Disclosure: At the time of writing, the author holds BTC and BNB.