Finder is committed to editorial independence. While we receive compensation when you click links to partners, they do not influence our content.
Best mooncake credit card deals in Singapore
Mid-Autumn Festival is generally a happy time for those with a sweet tooth as hotels and restaurants roll out their fanciest concoctions. But with so many mooncakes out there, which do you choose to expend your calories on? Decisions, decisions…
Here, we showcase a selection of novel mooncakes in the market this year and of course, we highlight the best credit card discounts and the bestmooncake dealsyou can get with your cards. Happy eatingand happy saving!
Best mooncake for tea lovers: Man Fu Yuan at InterContinental Singapore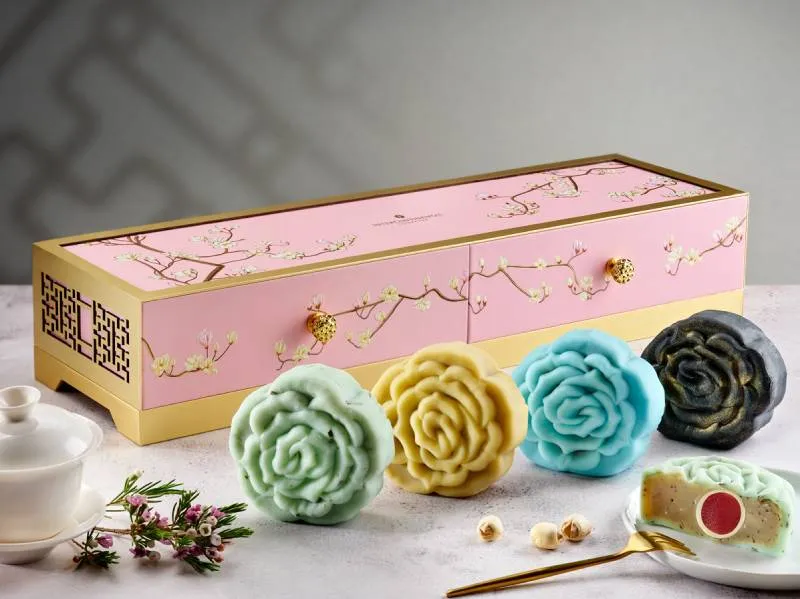 Tea connoisseurs will welcome the offering from InterContinental Singapore's Man Fu Yuan this year. It has introduced a Tea Collection of four snow skin mooncakes ($49.90 for four pieces, above) in flavours infused with Ronnefeldt tea – a brand known for its exquisite teas: Irish whiskey cream Assam tea with milk chocolate truffle,Morgentau tea with hazelnut chocolate pearls,peppermint tea with chia seeds and lemon hibiscus jelly truffle,soft peach tea with pumpkin seeds and ginger passionfruit jelly truffle.
For those who want the classics, Man Fu Yuan also offers baked mooncakes, including a low-sugar mooncake with white lotus paste and macadamia nuts ($46.80 for four pieces).
For DBS and UOB credit card holders, enjoy:
– 30% off on all mooncakes (until 11 August 2019)
– 25% off on all mooncakes (from 12 August to 13 September 2019)

Card highlight: DBS Live Fresh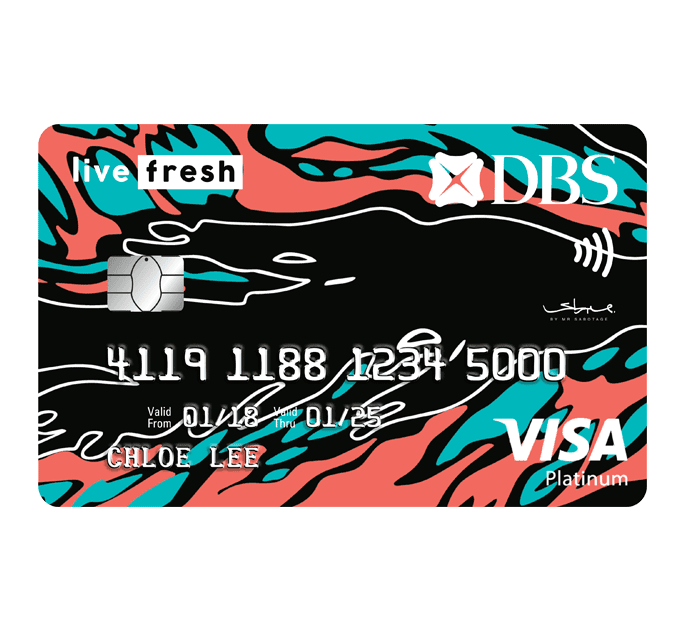 The DBS Live Fresh card is a cashback card which gives a 5% cashback on online spending (such as buying mooncakes online), and Visa contactless spending (at any brick and mortar store offering contactless payment). It also gives 0.3% cashback for all other spendings. You need to spend a minimum of $600 a month and cashback is capped at $20 on online spend, $20 on Visa contactless spend and $20 on all other spend every month, which means you can get up to $60 cashback a month.
Also, if you are new to DBS/POSB and you apply for a DBS Live Fresh Card online, you can get up to $180 cashback if you charge a minimum of $600 on your new card each month. This promotion is valid till 30 September 2019 and terms and conditions apply.
Best mooncake for meat lovers: Old Seng Choong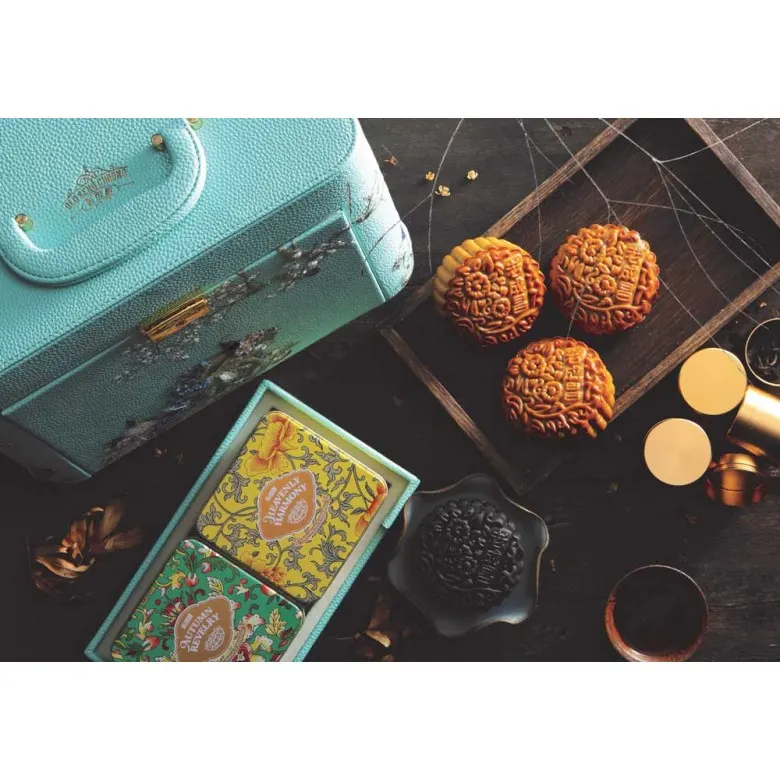 Those of us who are card-carrying carnivores will find ourselves interested in home-grown bakery Old Seng Choong's red lotus paste with bak kwa mooncake ($68.80 for a box of four, above). This mooncake contains a generous amount of hand-chopped bak kwa, which makes this a savoury, meaty confection that goesperfectly witha cup of Chinese tea.
Old Seng Choong is also offering a Four Heavenly Beauties box ($68.80 for eight snowskin mooncakes), which contains two pieces each of the following flavours: pandan with gula melaka snowskin,yam with pumpkin snowskin,rum & raisin with dark chocolate pearl snowskin,and yuzu martini snowskin.

For DBS/POSB credit card holders, enjoy the following:
– An additional 5% off mooncakes on top of Old Seng Choong's online-exclusive early-bird discounts (valid until 13 September 2019)
Card highlight: POSB Everyday Card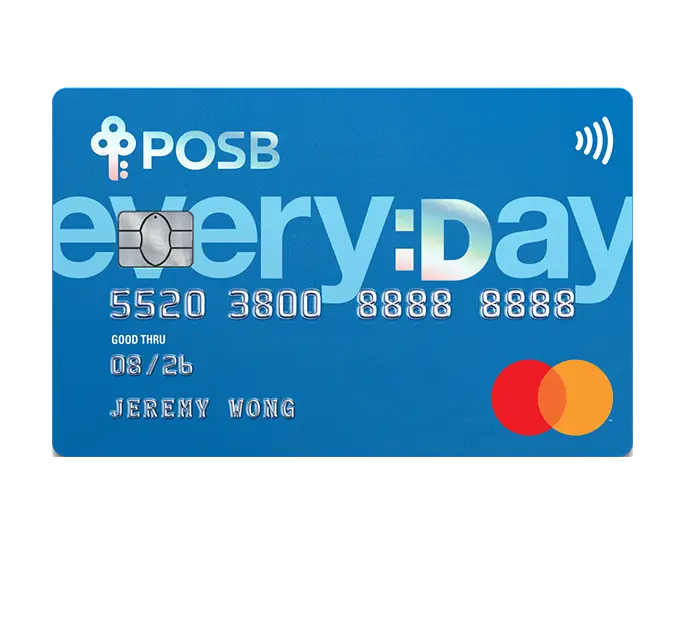 The POSB Everydayis a cashback card that gives a host of rebates from grocery shopping to paying your utility bills. And from 1 August 2019, if you're among the first 30,000 to register via the DBS Lifestyle App, you can enjoy up to 15% cash rebates onMRT and bus rides, 5% on taxi and private hire car rides and up to 15% on online food delivery. This card also gives 0.3% cashback on any other expenses.

New-to-bank customers who apply online by 30 Sept 2019 will receive $120 cashback if you spend at least $800 on the card within the first two months of card approval.

Best mooncake for those who love a tipple: Raffles Hotel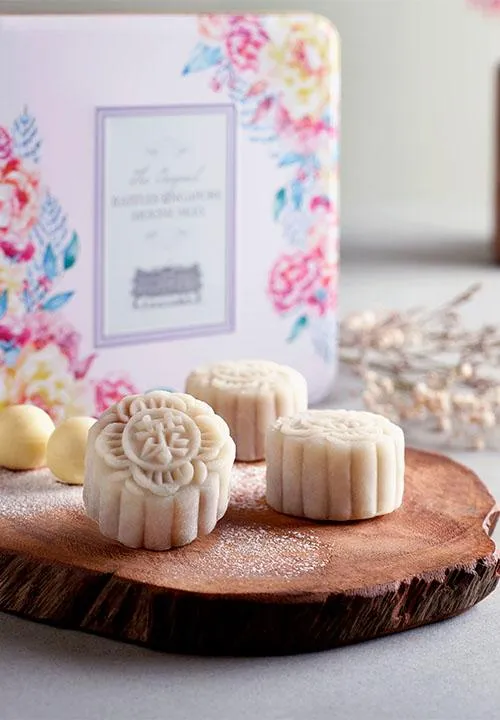 You don't have to just drink champagne, you can eat it too – with Raffles Hotel's champagne truffle snow skin mooncake ($78 for eight pieces, above). These mooncakes with a chocolate truffle centre filled with champagne-infused cream are a crowd-pleaser, and a constant best-seller.
Other snow skin mooncakes on offer include the cognac truffle snow skin mooncake,the Earl Grey tea and pearl snow skin mooncakeand the açaí berry and chia seeds snow skin mooncake (all $76 for eight pieces).
It has also introduced a new avocado and mango yuzu snow skin mooncake ($76 for eight pieces). This concoction of tangy mango and yuzu purée mixed with velvety avocados also contains flax seeds, a superfood, which then allows you to claim that you are eating a health food when you are actually scarfing down whole mooncakes. But let this be a secret between us.

Citibank, HSBC andDBS credit card holders can enjoy:
– 20% off online mooncake purchases (until 6 September 2019)

Card highlight: HSBC Advance Card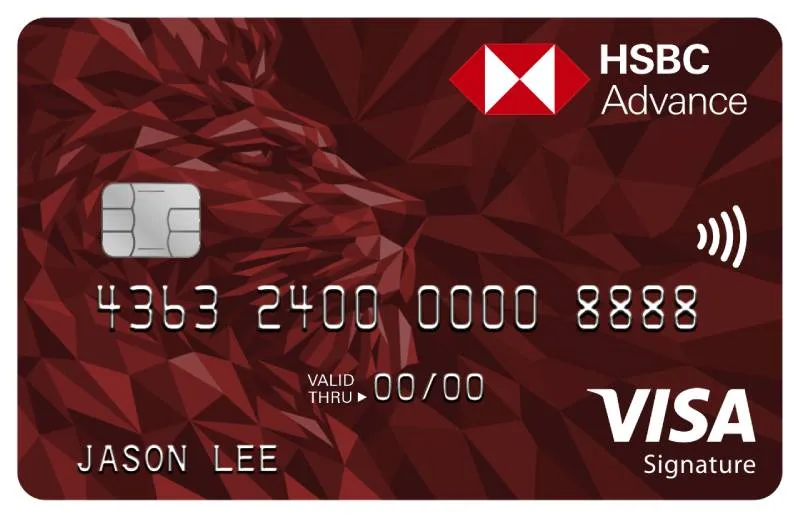 The HSBC Advance is a cashback card which requires no minimum spending and gives a 1.5% cashback when you spend $2,000 or less a month, and a 2.5% cashback when you spend above $2,000 a month, with a maximum cashback of $70. HSBC Advance banking customers enjoy an additional 1% cashback and a maximum cashback of $125.
If you sign up for a card now and charge a minimum of $800 within the Qualifying Spend Period, you can get either a Samsonite T5 68cm Spinner luggage with built-in scale worth $560 or $150 cashback. Get another $20 worth of Grab rides if you complete your online application with MyInfo via SingPass.

Best mooncake for the health-conscious: TungLok Group of Restaurants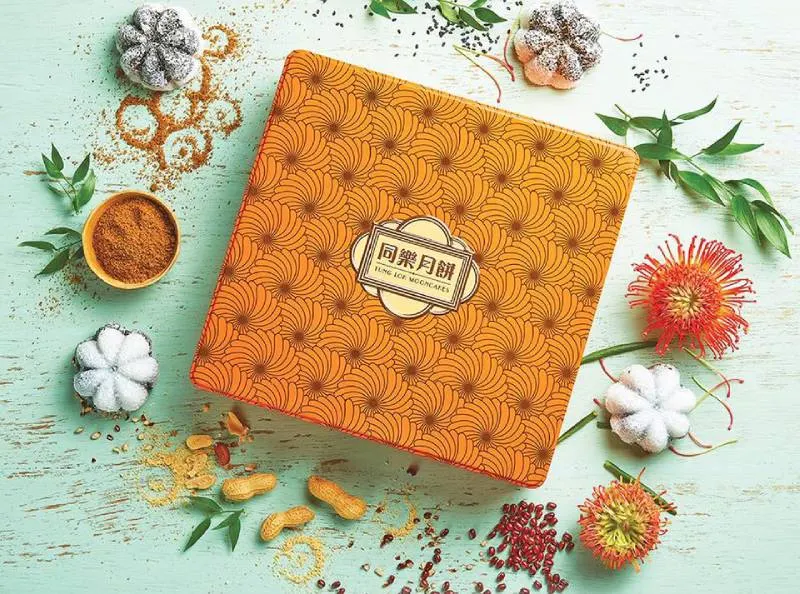 The struggle is real – you love mooncakes, but the calories, the calories! TungLok has a sort-of solution for that. Its mooncakes, which contain 25% less sugar than others but with all the flavour, are made with allulose, a lower-calorie natural sugar. And instead of palm oil, only peanut oil – high in monounsaturated good fat – is used in its confectionaries.
Besides the classic baked white lotus mooncakes with salted egg yolk ($62.06 for four pieces for the Autumn Blossom set, which comes in a metal box), TungLok is also offering a Petals Mochi snow skin mooncake set with novel flavours like the snow skin brown sugar mochi with red bean and peanut,and with black sesame and peanut ($66.34 for a box of eight snow skin mooncakes in two flavours, above).
Here's to slightly more guilt-free eating.

Citibank andUOB credit card holders can enjoy the following promotions:
Early bird promotion
– 20% off two to 10 boxes
– 25% off 11 to 49 boxes
– 30% off 50 boxes and above
(Valid until 25 August 2019)
Regular promotion
– 15% off two to 10 boxes
– 20% off 11 to 49 boxes
– 25% off 50 boxes and above
(Valid from 26 August to 13 September 2019)
Card highlight: UOB One Card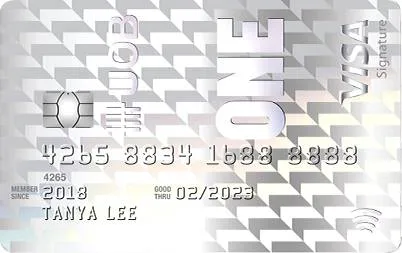 Touted by the bank as Singapore's most generous rebate card, the UOB Onecard gives up to 10% rebate on all Grab transactions, up to 6% rebate on Singapore Power utility bill and up to 5% rebate on all spend.
And if you apply for a card online now, you can get up to $250 cash credit. Terms and conditions apply.

Best mooncake for those who love beautiful packaging: Hilton Singapore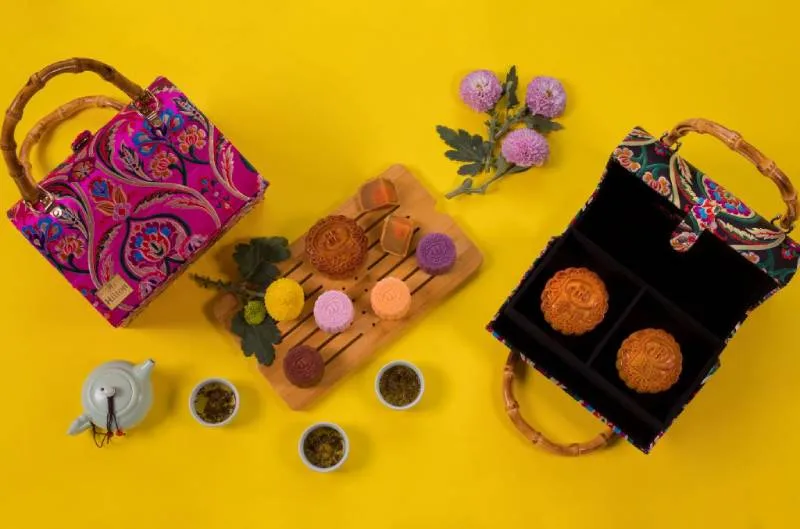 One other fun thing about Mid-Autumn Festival is checking out the fancy packaging that mooncakes come in. And at Hilton Singapore, the mooncakes, baked and snow skin, come in pretty four-tier tiffin carriers covered with bold floral motifs.
The hotel also offers the option of a premium packaging in the form of a limited-edition designer handbag-like carrier (above) that is covered with detailed chinoiserie and comes complete with a bamboo handle and locking clasp. The premium packaging costs an additional $50. Perfect for gifting. Or maybe just keep it for yourself.
As for the goodies within, this year, the hotel has introduced new creations such as a blueberry cheesecake snow skin mooncake and a passionfruit and mint snow skin mooncake (from $66 for eight pieces).

Citibank credit cardholders can enjoy the following benefits:
– An early-bird discount of 25% off mooncake purchases in tiffin carriers until 15 August 2019, but after that, you can use Citibank's 15% discount for mooncake purchases in tiffin carriers (valid from 16 August to 13 September, 2019). Discounts do not apply to the designer hand-bag carrier, which costs an extra $50.

Card highlight: The Citi Cash Back Card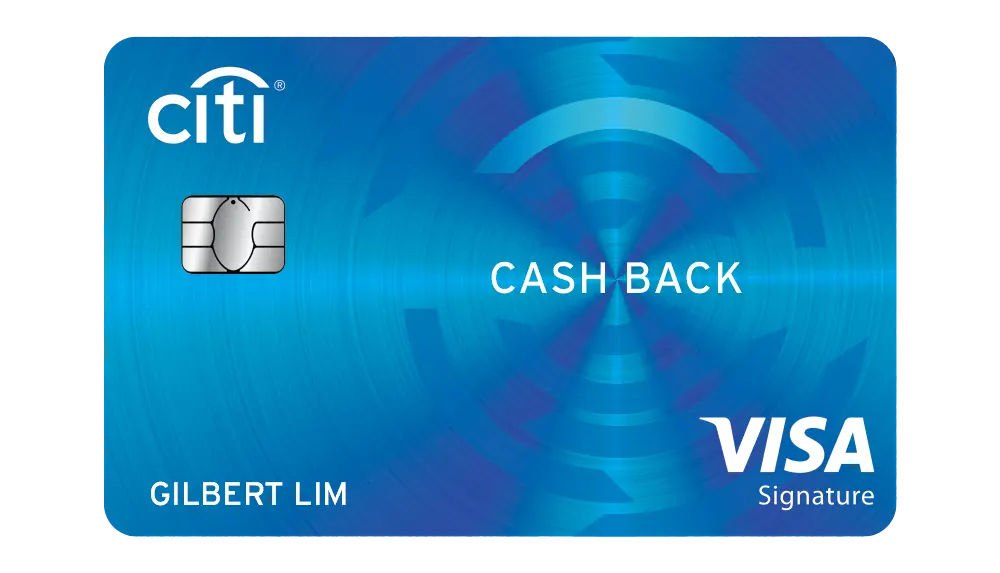 The Citi Cash Back Card gives an unlimited 0.25% base cashback on all purchases. And if you spend a minimum of $888 a month, you can also get a bonus cashback of 7.75% in the dining, supermarket and petrol categories (capped at $25 cashback per category per month.)
If you are a new-to-bank customer and you apply for a Citi Cash Back card online, you will get $120 cashback when you spend S$1,200 within the first 3 months upon card approval. This promotion is valid till 31 Dec 2019.
You also stand to win a pair of tickets to Halloween Horror Nights 9 when you apply and be approved for selected credit cards on GoBear, some of which are featured above. There are 100 pairs of peak tickets to be won, and you've to apply by30 September 2019 to qualify. Further, there's no minimum spend required and the promotion is open to new and existing cardmembers.
Ready to apply for a credit card? Be good to yourself and head over to GoBear, which represents 27 credit cards from seven major card providers. Its comparison tool can help you scan the best credit cards in Singapore and allow you to pick the best one for yourself.