Finder is committed to editorial independence. While we receive compensation when you click links to partners, they do not influence our content.
Best credit cards for golf
If you love teeing off, find out how you can save on green fees with a credit card that offers golfing perks.
Is an afternoon perfecting your swing at some of the most luscious green courses in Singapore a part of your recreational routine? Whether you're a part-time golfer or a golf aficionado, getting the right credit cards that offer golf-related privileges could save you a considerable sum and allow you to enjoy a multitude of benefits.
With complimentary green fees at golf courses in Singapore and across the region as the standard with most prestige credit cards, it's worth making an informed comparison before making a decision.

Best for
Complimentary green fees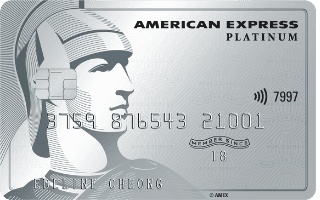 Best for
Golf club access across Singapore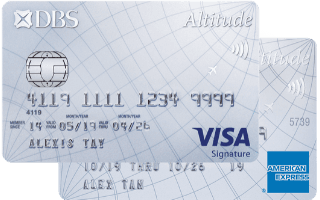 Best for
Exclusive golfing perks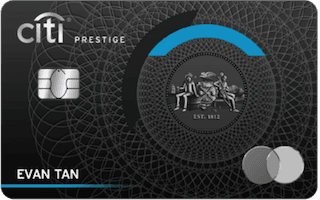 What you'll find in this guide:
Compare other golf credit card options
What is a golf credit card?
Most card issuers in Singapore offer credit cards that come with golf-related privileges to help golf fans cut costs when they tee-off. These are generally prestige credit cards that, along with other luxurious benefits, provide complimentary green fees and access to premium golf clubs located in Singapore and abroad.
Here are some of the golfing perks that may be offered:
Discounts or waiver for green fees
VIP golf concierge services
Golf insurance
Golf resort perks
Exclusive invites to golf tournaments
Worldwide golf club access
What are green fees?
A "green fee" is what a golf course charges golfers for one round of golf, which typically costs from S$100 to S$650.
A handful of prestige or travel credit cards come with complimentary green fees for a selection of partner golf clubs, which can help you save a considerable sum if you golf frequently.
Who should consider a golf credit card?
Designed for golfing enthusiasts and frequent golfers, credit cards with golfing perks are typically prestige or top-tier travel cards. These cards are also meant for high-net-worth individuals, which means that they also tend to come with high costs and other premium features that you may not utilise frequently.
So before you leap at the opportunity to sign up for a golf credit card, consider the benefits and drawbacks of these cards.
Pros
Complimentary green fees. Savings in green fees make it incredibly worthwhile for avid golfers who play often, as each round of golf typically costs upwards of S$150 in Singapore.
Golfing perks. You may also gain access to other high-value golf-related perks such as VIP golf concierge service, golf insurance and resort deals.
Premium extras. Credit cards with golf benefits tend to come with other prestigious features such as complimentary airport lounge access, free travel insurances, attractive rewards programs, purchase protection and concierge services.
Cons
Annual fees. Credit cards with golfing benefits are generally prestige cards, which are coupled with relatively high annual fees. Ideally, the value you get back from the perks and rewards should be higher than the annual fee.
High minimum spend. You may be required to meet a spending threshold (e.g. charge at least S$1,000 to the credit card per calendar month) to activate the golfing perks.
Limited selection of fairways. Depending on the credit card, the golfing benefits are generally limited to specific fairways and clubs. So if you have a preferred club to golf at, make sure to read the fine print for the list of partner clubs.
How much does it cost to play golf?
With golf club memberships in Singapore typically costing six figures and up, it is no wonder golf is perceived as a luxury sport. While there are some more affordable options, such as public golf courses that don't require a membership to access, they are generally crowded.
A "green fee" is what a golf course charges golfers for one round of golf, which typically costs from S$100 to S$650. A handful of prestige or travel credit cards come with complimentary green fees for a selection of partner golf clubs, which can help you save a considerable sum if you golf frequently.
Examples of other costs that you should be prepared to fork out for are golf club rentals, buggy rides and coaching sessions. These costs are generally excluded from green fees.
How to compare golf credit cards
Once you've narrowed your choice down to those credit cards that provide golf-related perks, compare the other features the cards offer to find one that is a cut above the rest.
These are some of the common features you should pay attention to:
Minimum spending. Some credit cards may require you to meet a minimum spend before you qualify for the golf perks. Check how much you'd need to charge to the card to meet the spending threshold and if it's within your spending habits.
Number of green fee waivers. Pay attention to the maximum number of times you can enjoy free green fees in a year. Some cards cap your allowance by year, others by quarter and others by month. If the card offers discounts on green fees instead of a complete waiver, make sure to find out how much of a discount you can get and how many times you can utilise the privilege.
Golf-related benefits. Check if the card comes with other golfing privileges such as VIP golf concierge service and golf resort deals.
Card features. If you're after a certain feature besides golf benefits, check that the card you want offers it. Some popular features to look out for may include complimentary airport lounge access, free travel insurance, global ATM access, exclusive deals and more.
Fees. Check for all the fees and charges associated with the card, such as annual fees, cash advance fees, late payment penalties and overdraft fees. Always read the terms and conditions attached to your credit card before committing.
Reward type. Credit cards generally come with rewards schemes to incentivise cardholders to spend. Reward types can come in various forms including air miles, cash rebates, points or a combination. Be sure to compare your options and pick a card that provides you with the types of rewards that suit your lifestyle.
Additional options
If you enjoy a round of golf once in a while, but don't necessarily need a card with uber-luxe golf perks, you may want to consider other top-tier alternatives that come with a multitude of enhanced benefits. Many of these prestigious alternatives also come with complimentary green fees.
Here are some examples of credits cards tailored to meet the lifestyle needs of high earners that enjoy the finer things in life:
Air miles credit cards. Specifically for frequent travellers, air miles credit cards typically come with a wide array of travel benefits such as complimentary insurance, airport lounge access, accelerated rewards earn on overseas spend and global dining deals.
Credit cards for high-income earners. If you indulge in VIP treatments, top-tier dining, lifestyle perks, travel benefits and other premium privileges, it's worthwhile to consider prestige credit cards designed for high-net-worth individuals.
Invitation-only credit cards. These elite credit cards come with lavish perks that almost seem unreal. Although these prestigious cards are on an invite-only basis, you can always express your interest with the card issuer if you think you qualify.
Bottom line
If you're an avid golfer looking to save a little cash when indulging in your favourite sport in Singapore (or overseas), then the perk of having complimentary green fees can add up to significant savings. With some prestige or travel credit cards in Singapore, you could benefit from fantastic golf perks that can help keep the cost of teeing off down to a minimum.
As with all credit cards, it's important to scrutinise the fine print associated with a card before signing up. If you want a credit card that offers golf privileges, start comparing your options now.
Frequently asked questions
Back to top
More guides on Finder