This guide tracks trending cryptocurrencies to help you make more informed trading decisions.
Of course, you want to make the best choices when investing, but if there was a crystal crypto ball, we'd all be rich. There's no guaranteed way to pick the best crypto to buy right now – this is general information to help guide your own investment decisions.
This is not an endorsement of cryptocurrency or any specific provider, service or offering. It is not a recommendation to trade or use any services.
What are the best cryptocurrencies to buy right now?
Let's be honest, no one knows what the cryptocurrency market will do next. The best cryptocurrencies to buy will depend on what you're looking for.
If you're investing over the long term, then you may want to consider "blue-chips" like Bitcoin (BTC) and Ethereum (ETH) which have a relatively well-tested track record. These coins have been adopted by financial institutions around the world and have utility beyond speculative investing.
Short-term investments are much harder to pick. We've provided a range of metrics in addition to price to help you try and figure out if a coin has momentum and is likely to continue increasing in value. Use social media sentiment analysis and news to contextualise what price movements might mean and make an educated decision.
Keep in mind that most big run-ups in price are usually followed by a correction where the price comes back down after reaching a peak. So it is up to you to implement a strategy that allows you to exit with a profit before the market turns.
Top 10 trending coins on major platforms today
Each day we track and aggregate trending coins on the world's largest exchange, Binance, as well as market data sites CoinGecko and CoinMarketCap.
Click on the coin's name to read an overview or hit the Buy button to find an exchange that lists it.
All prices are listed in SGD (unless otherwise noted) and accurate as of September 24, 2022 04:09 UTC.
#1: XRP (XRP)
XRP (XRP) is the 6th largest cryptocurrency in the world by market cap, valued at $34,221,184,080. The current price of XRP is $0.68755973, which is -0.903% lower than yesterday. Prices have ranged between $0.75201126 and $0.6581718 over the past 24 hours.
#2: ()
() is in the top 1,000 cryptocurrencies in the world by market cap. The current price of is $0.00000000, which is 0.000% higher than yesterday. Prices have ranged between $0.00000000 and $0.00000000 over the past 24 hours.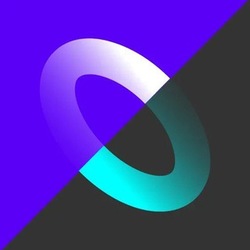 Prosper (PROS)
Change in market cap (24h):
Total volume: 7,460,854