Finder is committed to editorial independence. While we receive compensation when you click links to partners, they do not influence our opinions or reviews. Learn how we make money.
How to choose the best credit cards for wedding expenses
We'll help you choose the right credit card for your wedding expenses, including unlimited cashback, rewards and frequent flyer cards.
It's no secret that weddings in Singapore are expensive, so it's important to carefully budget and consider your financing options. With the right credit card, you could earn rewards, redeem travel perks to help fund your honeymoon, or buy now and pay later on a low-interest option.
Read on to find out how to pick the best credit cards for wedding expenses based on your personal needs.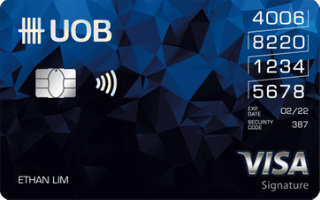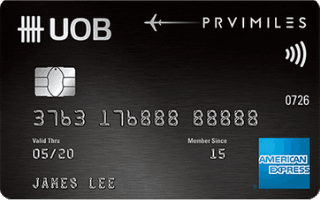 Best for
Promotional Offers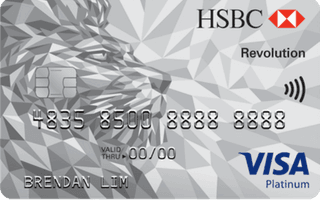 Compare credit cards for wedding expenses
Benefits of paying for wedding expenses with a credit card
There are a few reasons why you may want to consider using a credit card to help with the cost of some of your wedding.
Earn cashback and rewards. With the right credit card, you could earn rewards and cash rebates on your wedding expenses to pay for your honeymoon. While most credit cards have minimum spend or rebate caps, there are unlimited cashback options that could help you accumulate rewards as you spend.
Spread out your repayments. If you think you won't be able to fully pay back the cost of your wedding expenses each month, you could consider a low-interest card. This could help spread the cost of large, upfront spends over a longer period with the flexibility to repay the balance over time without incurring relatively high interest charges.
Redeem flight and hotel discounts. A rewards card that accumulates frequent flyer miles could help you offset the cost of flights, accommodation and travel deals for your honeymoon. Some of these cards offer complimentary travel insurance as well as bonus points on sign-up that will boost your points balance quickly.
Payment protection. If you make purchases on a credit card which you then need to dispute – assuming it's through no fault of your own, and you meet any other terms and conditions – you could be in a stronger position to get your money refunded if you've used your card to pay. Generally, consumers can ask for a 'chargeback' within 120 days of a transaction that's gone wrong.
How to choose the best credit card for wedding expenses
Before deciding which is the right credit card for your wedding needs, here are some key factors you need to consider.
Types of rewards. No single card offers the exact same host of benefits. You'll need to decide whether you prefer a travel-focused card that earns frequent flyer points or a rewards card that accumulates points for a dedicated program. Alternatively, you might prefer a card that provides unlimited cash rebates on all your spending.
Low-interest and fee-waivers. For those who can't fully repay their balances in a month, a low-interest card that offers no annual fee (for the first year or has a fee waiver option), could help you afford a wedding in Singapore. While most credit cards require large spends per year before you can qualify for the fee waiver, there are some options suitable for average spenders.
Eligibility. Credit cards that offer a wider range of luxury privileges will typically charge higher annual fees and require you to have a higher minimum income. If you're an average spender, you may not be able to afford these options and you may find it's better to compare cards with no annual fee.
What to look out for when paying for your wedding with a credit card
Spending more than you can afford to repay.

Budgets do get blown and many spent above their budget for their big day. Credit cards can make it easy to forget about debt, but charging more to the card than you can afford to repay is going to put you on the financial back foot down the track.

Fees. Credit cards that offer luxury perks or higher earnings rates will typically also charge higher annual fees. You'll need to weigh up whether this trade-off is personally worth it for your special day and calculate whether you can afford high annual fees. To avoid incurring additional fees for late repayments, ensure that you budget carefully and realistically consider how much you can repay per month.
Interest rates. Although low-interest cards can help you repay your credit over time, when you fund your wedding with a credit card and carry a balance, you might end up with a higher debt because of interest charges. Consider the interest rate that you can actually afford when comparing your credit card and other financing options.
Credit limits. Rewards, frequent flyer, platinum, black, Signature and Prestige cards will usually have higher credit limits than cards with no annual fee and low-interest. Ensure that the card you pick has a credit limit that's large enough to comfortably cover your total spending, particularly if you're expecting to splash out for your big day. The exact credit limit you'll get depends on your personal income and expenses. You'll get to borrow more the more you earn and the lower your expenses. For those who already have other credit cards, it's worth noting that your borrowing power will be lower when you apply for more credit.
Bottom line
Before applying for any credit card, you'll need to consider which type of credit card is right for your wedding needs and expected budget. Features such as interest-free periods, rewards and balance transfers can help take the financial burden off your special day. However, don't forget that a credit card is a short-term cash flow tool. It's important to think carefully about whether or not you can afford to meet the future costs of the card, including the standard rates and fees that could apply at the end of promotional periods.
If you are ready to find the best credit card to help fund some of your big day, start comparing your options now.
Frequently asked questions
Which credit cards are most widely accepted overseas?
Visa and Mastercard are the most widely accepted credit cards worldwide. When making purchases online, you'll be provided with a list of acceptable payment options, so ensure that you double-check before confirming an order. Before travelling overseas, check that the credit card you're taking is accepted in your destination country.
What's the best credit card to earn points or miles?
The best credit card for you will depend on your personal circumstances and wedding budget. While there isn't one single card that's best for everyone, you can decide which is the right card for you by considering factors including:
The number of points per $1 spent.
The types of rewards on offer.
Whether there's a cap to how many points you can earn.
The number of points needed for redemptions.
Point expiry dates.
Bonus point offers.
It's also important to consider the rates and fees of the individual card and whether the extra perks it offers are attractive to you.
What are the eligibility requirements to apply for a credit card in Singapore?
Generally, you are eligible to apply for a credit card in Singapore if you are over 21, have a minimum annual income of $30,000 and good credit standing. The minimum income level you need to qualify will differ depending on the specific credit card you're after, so be sure to check this before applying for any credit.
Should we think about wedding insurance?
It may be a good idea. There are specialist insurance providers who could offer you help against unexpected events linked to your wedding. A policy could include protection such as loss or damages to precious items, personal liability and more. Just be sure to read any insurance policy terms very carefully for any exemptions or exclusions that apply.
Back to top
More guides on Finder