Finder is committed to editorial independence. While we receive compensation when you click links to partners, they do not influence our content.
Best premium credit cards for high income earners
We'll help you choose the best credit cards for high income earners. Typical features include big cashback rates, top rewards, travel perks and more.
Read on to find out how to choose the best credit card for high income earners and decide which card is right for you.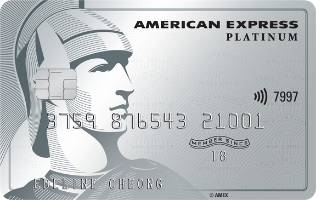 Compare high income credit cards
What is a high income credit card?
When you apply for a credit card, you may be required to meet a minimum annual income requirement to be approved. A card with a "high" income requirement could range between around S$50,000 and S$500,000 per year. They're suited to people who regularly spend with a credit card, will repay their balance in full each month, and can take full advantage of the premium card's features to justify the annual fee.
Types of high income credit cards
There are several types of premium credit cards that high income earners should consider applying for. While you may seek a prestige card to be treated like a VIP, it's worthwhile considering whether a cashback, miles or travel card may suit your finances, spending habits and lifestyle better.
Platinum cards. A platinum card is a tier above standard cards and usually has higher minimum income requirements than other cards. Platinum holders usually have higher credit limits, access to more rewards points and earn rates, and even complimentary concierge services, insurance and other travel perks.
Black cards. Black cards are one tier higher than platinum cards. Black cards usually offer more premium perks, extra points per dollar spent, higher credit limits, no points (or a higher points) cap and priority services. Typically, they will have higher minimum income requirements of around $120,000 p.a. (or more) and charge higher annual fees.
Cashback cards. There are two kinds of cashback cards: capped and unlimited cashback. Which is the better option depends on whether you're a high spender who doesn't want restrictions to the cashback you can earn or someone who prefers annual fee exemptions and higher rebate rates.
Miles/travel cards. Typically, a miles card also doubles as a travel card, offering luxury travel benefits tailored to affluent, frequent travellers. Premium perks could include complimentary lounge visits, hotel stays, travel insurance, airport transfers and discounts on golf green fees and car rental programs.
Features of high income credit cards
While every credit card provides a unique mix of benefits, here are some important premium card features that high income earners should generally look out for.
Higher credit limit. You could get a card with a credit limit four times your monthly income. However, this will come at the cost of higher annual fees and higher interest rates on late repayments. You will also need to have a good or excellent credit score to qualify.
More competitive earn rates and rewards points. In exchange for a higher annual fee, typically you'll earn points or miles at a better rate compared to standard credit cards. You'll accumulate more rewards points per $1 spent and redeem rewards faster.
Travel benefits. Many cards for high income earners will offer complimentary travel and purchase insurance, as well as free lounge access, flights, hotel stays and airport transfers. You could also receive discounts at hotel partners and even expedited immigration clearance.
Exclusive privileges. Typically, you'll get access to a 24/7 concierge service that can assist you with everything from travel to entertainment and business. That includes making hotel reservations, getting tickets to sold-out events and offering extra perks such as exclusive event invites.
How to choose a premium credit card
Before deciding which is the right credit card for you, there are several key factors you need to consider.
Spending style. If you rarely use your card, you may not be able to access many of the benefits that card offers. Consider whether the high annual fees and interest rates are likely to cost you more than the value you get from the card.
Lifestyle preferences. While most premium cards offer exclusive benefits, consider the full range of card-specific features on offer and whether you're likely to utilise them. For example, if you're not a frequent traveller, you may be better off opting for a card that specifically rewards a high local spend.
Rewards points or miles earnings. For those who want to accumulate rewards points or miles as quickly as possible, you should compare the earn rates of each card and consider where you spend most of your income in specific categories such as dining, groceries, petrol, entertainment and online shopping.
Business owners and expats. For business owners or expatriates living in Singapore, you may want a card that rewards your banking activities on top of everyday purchases. If you're looking to earn rewards on income tax payments, mortgage loans, investments or savings accounts, consider a business platinum card. You could gain access to accelerated rewards earning and higher credit limits to cater for larger, up-front purchases on high-ticket items.
Whether you prefer a credit card that earns rewards points or air miles, gives you exclusive access to premium perks or you just want to receive unlimited cashback on your spending, there's a wide range of cards for you to choose from. If you're ready to
find the best credit card
for high income earners in Singapore,
start comparing your options now
.
Back to top
If you have a high annual income, it's important to have a card that's tailored to your financial situation, spending habits and lifestyle. We'll help you compare the types of credit cards available to high income earners and learn what features you should look out for.