Finder is committed to editorial independence. While we receive compensation when you click links to partners, they do not influence our opinions or reviews. Learn how we make money.
Best credit cards for shopping online
Shop with safety and save on fees when using a credit card to shop online.
Paying on your credit card can be a convenient way to secure purchases online, but there are some cards that work harder for you than others.
If you're looking for the right credit card to use online – whether to meet the cost of big purchases or for everyday expenses – use this guide to know what to look out for. Plus, we make it fast and easy to compare your options side-by-side.
Best for
Promotional Offers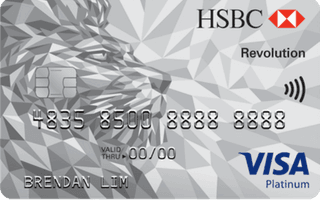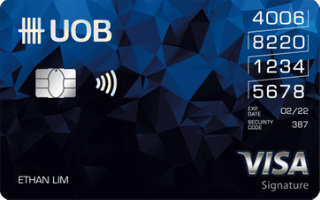 Best for
Base Rate Cashback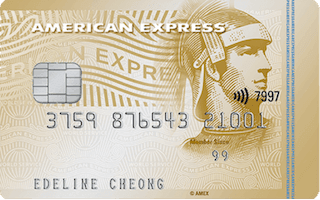 Compare the best credit cards for online shopping
How to compare credit cards for online shopping
Low or 0% interest fees. If you're using your card for purchases but struggle to repay your balance in full each month, you might want to consider a card with a low ongoing interest rate or a promotional 0% offer on purchases. If you regularly pay your balance in full, you could also benefit from a card with an interest-free days offer.
A rewards card with a high earn rate. If you're regularly spending online and usually pay your balance in full, a rewards credit card could help you earn points from every dollar you spend on eligible purchases. While most reward or frequent flyer credit cards award 1 point per S$1 spent, some offer a higher earn rate on overseas purchases, which could come in handy if you're using your card to shop at foreign merchants online.
Fraud protection. Today, its standard for credit cards to have protection in place to guard you against scammers and fraudsters, but you can do your part too by opting for a card that is linked to Verified by Visa or Mastercard Protection. It's important to note that most insurance, such as Purchase Protection and Extended Warranty, don't apply to items bought online.
Minimum spend required to earn points. Many credit cards only reward shoppers for shopping over a certain minimum spend say S$500 per month.
Scope of shopping for rewards. Credit cards may often have limitations on what online stores or products are eligible or ineligible for cash-back or rewards. They may also have differing cash-back rates on different types of products. For example a credit card may reward you with 5% cash-back on groceries but only 2% on other purchases.
Cap on Cash-back. Several credit cards put a ceiling on cash-back limits on a monthly basis. So if you are eligible for 3% cash back on online purchases but the cap is S$60 per month, shopping above S$2,000 will not earn cash-back or rewards.
Annual Fees. What is the annual fee charged by the credit card and is there a possibility of waiver of annual fees is also an important determinant in deciding which card to choose. A high annual fee will negate the effect of cash-back on shopping. Find out how a credit card with no annual fee could meet your needs.
The benefits and downsides of using a credit card for online shopping
Pros
Avoid currency conversion fees. If you get a credit card with no or low currency conversion fees, you can make significant savings while making purchases with overseas retailers.
Earn while you spend. If your credit card comes with a rewards system, you can earn points as you spend. These points can be redeemed for cash back on your account, travel rewards and merchandise and products from the rewards program online store.
Wide acceptance and protection. If your credit card is linked to one of the larger providers, such as Visa or Mastercard, you can make purchases internationally. These networks often come with additional security, such as Verified by Visa or Mastercard Protection, giving you an extra layer of protection when shopping online.
Cons
Accumulating debt. Unlike a debit card or a prepaid travel card, a credit card is not linked to your own funds. So if you're an impulsive or frequenter spender, using your credit card for online purchases could quickly build up debt on your card. If you struggle to repay your balance in full, make sure to consider a card with low or no interest on purchases.
Security risks. While credit card security measures are in place to protect your finances against fraud or theft, no online purchase is entirely risk-free. Always research the site the legitimacy and security of the site before making a purchase.
Foreign fees. If your card doesn't offer either a low or no currency conversion fee, your spending can increase significantly when making a purchase in a foreign currency.
Alternatives to using credit cards to shop online
If you don't want to use a credit card but want a secure way to make purchases online that isn't tied to your savings account, you may want to consider the following:
A debit card. These cards are linked to your bank account and let you spend the money in that account to make purchases online. As with credit cards, you can find debit cards that offer cashback on certain types of purchases, like contactless transactions or for spending on petrol. Keep in mind that t

he more features your card offers, the more likely it is to have an annual fee.

A prepaid card. Prepaid cards have to be loaded up with cash in advance, and you'll only be able to spend the balance on the card. Often they can be used to make purchases in several foreign currencies. This can save you from expensive currency conversion fees, as long as you're making a purchase in a supported and loaded currency.
As these cards are usually Visa or Mastercard products, you can use them both online and in-store at millions of locations around the world.
Back to top
Frequently asked questions
Back to top
More guides on finder