Finder is committed to editorial independence. While we receive compensation when you click links to partners, they do not influence our opinions or reviews. Learn how we make money.
How to choose the best credit cards for large purchases
Compare credit cards that will benefit you most for your next large purchase.
If you are going to make an expensive purchase, it's important to use the right credit card for you to maximise your rewards and benefits. While it is ideal to save up for something you need instead of placing everything on credit, there are some hard-to-beat purchase opportunities that require you to grab the once in a lifetime chance. Also, if you can afford the splurge, charging it to a credit card may be an excellent alternative compared to traditional financing.
This guide will take a look at all the benefits of charging your large expense on plastic and help you compare available options that are optimised for such transactions. Below is a list of cards you could consider.

Best for
Base Rate Cashback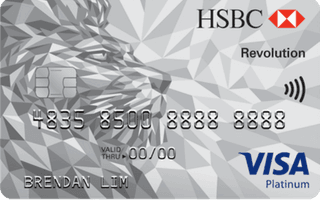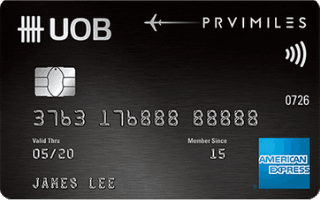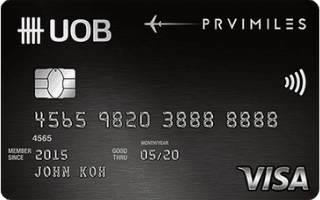 Compare credit cards for large purchases
When to use a credit card for large purchases
The only major drawback to charging your expenses on plastic is the tendency to lose sight of your purchases and racking up more debt than you're able to settle. But if you have the capacity to pay for the amount that you spent on your card, then there's little reason not to do so.
Here are some reasons to pull out your card when making a large purchase:
Your purchases are eligible for complimentary insurance. Some credit cards offer bonus perks such as purchase protection, extended warranty, and even complimentary travel insurance when you charge your purchases to the card.
You can earn or maximise credit card rewards on the purchase. Rewards are among the best features of anycredit card. So if you're already spending on your purchase, it definitely makes good sense to gain back some value in the form of reward points, miles or cashback.
Your credit card offers a 0% interest instalment plan. Your big-ticket purchases may be more affordable with interest-free payment plans. However, make sure to scrutinise the terms and conditions before committing.
When shouldn't I use a credit card for large purchases
Avoid swiping your credit card on purchases when:
You can't afford to pay the balance in full and on time. If you don't have the cash on hand to pay for your purchases in full, you should avoid putting it on your credit card. Carrying a balance from month to month is the surest way to get into a cycle of debt.
You have existing debt. Work out a plan to pay off what you owe before charging something else to the card. If possible, try to consolidate your existing credit card balances with a 0% balance transfer facility and aim to pay them off before the standard interest rates apply.
You intend to apply for a sizable loan. Making a large credit card purchase will increase your utilisation rate. A high debt ratio will negatively impact your credit score and affect your application for other loans (e.g. home mortgage or car loans) unless you're able to pay down the balance quickly.
You're spending beyond your means. Avoid making frivolous purchases that can lead to overspending and debt.
How to choose a credit card for large purchases
When looking for the best credit card to charge your major expense on, there are several factors you should consider:
Rewards and limitations. The three most prominent credit card reward schemes are miles, points and cashback. While it ultimately comes down to your preference, understand that not all reward types allow you to maximise your earning potential. For example, most cashback cards advertise accelerated earn rates but usually cap the total cash rebate at S$60 to S$80 per month. This is considerably lower than what you can get in value compared to miles or points reward cards. Remember to read the fine print before applying.
0% interest instalment plans. Most credit card issuers offer 0% interest instalment payment plans, allowing you to spread out the cost of the large purchase into smaller segments and repay over 3 to 36 months without incurring any interest charges. However, make sure to check if there are any processing fees for this service and whether you're entitled to rewards on the expenditure.
Interest rate. If you're not paying for your purchase through an instalment plan, you should choose a credit card with lower APR in case you need to carry a balance. Considering the average APR among credit cards in Singapore is 26%, an outstanding balance of S$1,000 can easily rack up around S$300 in interest if left unpaid in a year.
Signup bonus. Premium credit cards usually offer attractive points or miles for new cardholders when they meet a minimum spending requirement, which typically several thousand dollars within a few months.
Purchase protection. This is a common complimentary credit card perk that offers theft and damage coverage on purchases charged through your card. Inclusions will vary from card to card, but products bought with your card are typically insured for up to three months. You can find out more about credit card purchase protection in our guide.
Extended warranty protection. A similar benefit to purchase protection, credit cards offering this perk will match or extend the manufacturer's warranty. This can be especially useful if you're purchasing appliances or electronics.
Fees and charges. Before applying for any credit card, you should be aware of all its potential cost such as annual fee, late payment penalty, cash advance rates etc.
Exclusive perks. There are plenty of prestige cards offering bonus points, complimentary hotel stays, or elite status upgrades when you hit pre-defined spending thresholds. Since you're going to charge a major expense to your card, you may want to consider taking advantage of these privileges.
Consider a charge card
It may be outside the scope of this guide, but you may consider using a charge card instead of a credit card for big purchases.
The main advantage of charge cards is that they come with no pre-set spending limits. Instead, your transactions are approved based on your spending patterns and payment history. However, charge cards have no interest fees and do not allow you to carry an outstanding balance like credit cards, so you'll need to pay off your balance in full each month.
As charge cards are designed for high-income individuals, you'd need to have an annual income of at least S$200,000 p.a to apply.
How to make large purchases using a credit card
It's important to carefully consider how and when you'll be using your credit card for large purchases, as well as how soon you can repay the full amount. If you do decide to go with credit payments, here are some tips to help ensure that it stays affordable and convenient:
Budget for repayments. When it comes to repayments, it is crucial to exercise discipline and consistency. Stay on track with a budget for clearing your full balance as soon as possible to ensure that you save on interest and stay out of debt.
Pay more than the minimum every month. Avoid making only minimum repayments as interest charges will accrue on these unpaid balances. Keep your interest costs low in the long run by repaying as much as you can as early as you can.
Consider split payments. If possible, you can also pay for a portion of your purchase by cash or debit card, and put the rest on credit.
Consider a balance transfer. If you've already paid for your large purchase with a credit card, or if you already carry existing credit card debt, consider moving it to a 0% balance transfer facility to help you save on interest fees and repay your debt sooner.
Find out more on how to make large purchases using a credit card with our guide.
What can I do if the purchase is above my credit limit?
Once you've maxed out the credit limit of your credit card, you can no longer make any further transactions. However, there are a few options you can consider if your big ticket item exceeds your existing credit limit:
Raise your credit limit. You may apply for a higher credit limit by updating your income document and submitting the bank's credit review form. To increase your credit limit permanently, you'd need to have a solid credit history, meet certain income requirements and provide a reason for the request. Take note that the credit limit review is subjected to the bank's approval and may take a couple of days. For more information, check out our guide on how to increase your credit limit.
Temporary credit increase. Banks in Singapore allow you to temporarily increase your credit limit by for a short duration (e.g. 30 days) by simply calling the bank's hotline or from the Internet banking platform. Due to MAS regulations, this option is only limited to travel, wedding, medical hospitalisation and compassionate purposes. Make sure to pay off the increased amount used before the temporary limit increase expiry date to avoid incurring an over limit fee.
Early repayment. If you need to refresh your credit limit before the end of the billing cycle, you can simply make an early repayment to pay off all the balance on your credit card bill.
Advance payment. If you have the funds for the purchase but wish to reap the rewards offered by your credit card, you can simply pre-pay the amount to your credit account to enjoy higher limit.
Partial payment in cash. You may also settle part of the expense in cash and the rest with your credit card.
MAS credit limit revision
From June 2019, the Monetary Authority of Singapore (MAS) has implemented its third and final revision for the total unsecured credit limit, decreasing the total borrowing limit to 12 times a borrower's monthly income.
That means that if your total outstanding balance exceeds 12 times of your monthly income across all unsecured credit facilities for more than 3 consecutive months, you'll not be able to apply or access further credit.
This measure is part of MAS' ongoing efforts to help Singaporeans manage unsecured debt.
Bottom line
Instead of keeping track and accumulating multiple small purchases to a sizable amount, charging a big-ticket purchase can help you reel in these bonuses quickly. You can earn thousands of points and miles, activate an attractive spending bonus, receive a free hotel stay or even earn elite status with a partner loyalty program.
So if you want a credit card that is optimised for big-ticket purchases, then start comparing your options here.
Frequently asked questions