Finder is committed to editorial independence. While we receive compensation when you click links to partners, they do not influence our opinions or reviews. Learn how we make money.
Best credit cards for Grab
Here's how to compare credit cards offering rewards as you spend with Grab.
Grab offers a range of services, including ride-hailing and food delivery, across Singapore and Asia. Many people rely on Grab every day, yet aren't aware that they could be earning extra credit card rewards while doing so.
Read on to compare credit cards that offer rewards on Grab spending. Plus, see how easy it is to link your card and enjoy the services of the Singapore-based company.
Best for
Earning cashback for all Grab transactions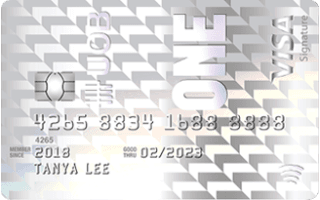 Best for
Weekend grab rides and young adults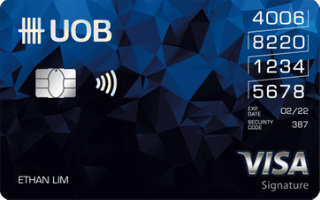 Best for
Promotional offers and discounts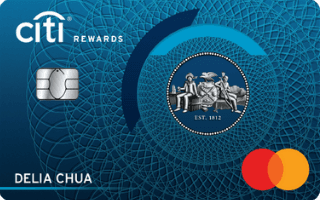 Compare credit cards with Grab offers
Who is Grab?
Grab is a company that offers a number of services based around transport. Primarily it's a ride-hailing service that allows users to book, track and pay for transport. You can book a taxi, a shared lift or even hire your own vehicle through Grab. Services are extended to bikes and shuttles, and all bookings can be made from a mobile device.
Grab also offers a food delivery service via the mobile app that lets you order from a wide selection of cafes and restaurants. Plus, the company offers a grocery delivery service.
How do Grab credit card promotions work?
There are three main ways in which grab credit card promotions work:
Cashback. Credit cards can offer you cashback on your Grab expenses. These rewards are typically calculated as a percentage of spend. Credit cards may offer "bonus cashback" when you use Grab. This means you'll accumulate savings at a higher rate with Grab spend than with other spend. Be sure to check the terms and conditions of your card to find out whether there are any caps on cashback rewards.
Accelerated points. Some credit cards will offer you accelerated points earning on Grab spend. For example, you may have a rewards credit card that regularly offers you one reward point for every S$1 spent, but offers you 2 rewards points for every S$1 of Grab spend. If you're a regular Grab user, this can be a great way to quickly accumulate rewards points.
Accelerated miles. If you're a frequent flyer or saving for your next holiday, you may want to consider a credit card reward that offers accelerated air mile earning. This means that every time you spend with Grab, you'll earn air miles at a higher rate. If you regularly catch Grab rides or use Grab to order dinner a couple of nights a week, you could quickly accumulate enough air miles for a trip overseas.
How to choose the best credit card for Grab spending
When choosing a credit card that offers rewards on Grab spend, be sure to consider:
Grab privileges. Credit cards may offer varying levels of Grab privileges. If you can find a credit card that offers a high rate of cashback as a welcome offer, grab it while you can.
Minimum spend requirements. Some rewards only kick in if you reach a minimum monthly spend. If you want to maximise your rewards, be sure to choose a card that has no minimum monthly spend requirements or a threshold that you know you'll be able to meet.
Card fees. When looking for a credit card it's best to check for any sign-up fees, annual fees, late payment fees and cash advancement charges. Even no-fee credit cards are likely to have some charges, even if it is only the interest rate charges on overdue balances. Always read the terms and conditions associated with a credit card before signing up.
Rewards. Find a rewards scheme that works for you. Knowing that you'll use Grab often is only the first step. To truly maximise your rewards you should find a credit card rewards system that you can maximise. If you're a frequent flyer, look for a credit card with an air miles program; if you're just trying to lower your bottom line, cashback credit cards may be your best option.
Features. Credit card features may include compatibility with mobile payment systems, access to ATMs abroad or the ability to link multiple supplementary cards to a primary account. If you're after a particular credit card feature, be sure to shop around to find a bank and card that offer it.
Security. Most credit cards have inbuilt mechanisms that provide security and protect against fraud. Extra layers of protection, such as one-time passwords, SMS verification and transaction notifications can be available. If you find one of these additional safeguards to be a necessity, double check that the card you're eyeing provides it.
How to link a credit card to Grab
Linking your chosen credit card to Grab is a very simple process. You'll have to:
Download the Grab app
Select "GrabPay" from the menu
Select "Add payment method"
Choose credit card (or debit card if preferred)
Enter your card details and click "save"
Once you have linked your card to the Grab app you can begin booking car rides or other orders. Grab also offers "GrabPay credits" which are prepaid and can be shared between users.
Bottom line
Grab offers a range of convenient services, from ride-hailing to food delivery. If you find yourself using Grab regularly, a credit card that offers rewards on Grab spend could save you money. If you're ready to find a Grab credit card promo, start comparing your options today.
Back to top
Frequently asked questions
Image: Grab Singapore
More guides on Finder