Finder is committed to editorial independence. While we receive compensation when you click links to partners, they do not influence our content.
Best cashback credit cards with no minimum spend
Compare the best cashback credit cards for those who spend or budget with less consistency.
Many cashback cards on the market offer generous cashback, but you'll need to spend a certain amount each month to qualify for the best rates.
If you're an average spender seeking ways to earn cashback even if you only charge a small amount to your card each month, we'll help you narrow down your options and find the best cashback credit card that doesn't require a minimum spend.
Best for
Promotional Offers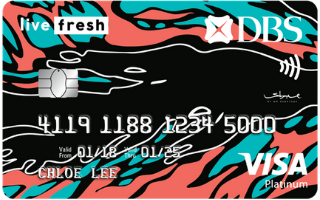 Best cashback credit cards with no minimum spend
How to choose the best cashback card with no minimum spend
Once you find the type of cashback credit card with features and benefits that suit your needs, you'll need to consider factors such as:
Interest rates and fees. Before applying for any credit card, weigh up all the fees associated with the card against the amount of cashback you can earn. Always ensure that the cost of the card doesn't outweigh its potential savings. If you have the tendency to carry a balance from month to month, you'll need to pay attention to the card's interest rates as well.
Earn rate and spend categories. Understanding the rebate earn rate, whether it's a flat rate or varies for different spending categories, is crucial when you're choosing a cashback card. This way, you can find a card that is most suited to your lifestyle and spending habits.
Cashback caps. The majority of credit cards on the market will impose a monthly cap on the amount of cashback you can earn, so you should check the terms and conditions before applying. There's little reason to commit to a card that advertises a high earn rate but only allow you to save a meagre amount.
Range of partner merchants. Some cashback cards offer accelerated earn rates when you spend at the issuer's partner merchants. A card with a wide range of partner merchants to choose from will mean more opportunities for you to maximise your savings. If you're a frequent traveller, you should also keep an eye out for cards that offer overseas dining and entertainment perks too.
Signup offer. Many cashback cards offer introductory bonuses to entice customers to sign up. However, make sure you understand the terms and conditions, as well as the card's features and benefits before signing up. While welcome offers can help you earn additional cashback, commit to a cashback card that still offers what you need once the promotion period has ended.
Other privileges. If you'd like extra perks such as complimentary travel cover, airport lounge access, concierge service and more, be sure that the card you choose provides them.
Bottom line
To make the most out of your credit card, make sure to consider the costs of the card and any specific conditions you need to meet to be eligible for cashback benefits. It's also important to compare a range of cashback credit cards before you apply so that you can find the one that matches your spending habits and financial needs.
Back to top