Finder is committed to editorial independence. While we receive compensation when you click links to partners, they do not influence our content.
Alternatives to Netflix in Singapore
The best sites similar to Netflix Singapore for streaming TV shows and movies.

Netflix is a pretty big deal these days. As the dominant provider of on-demand entertainment for millions of people around the world, it was a big win for Singaporeans when the service finally made it to the Lion City back in 2016. Unsurprisingly, Singapore has taken quite a shine to Netflix's vast library of movies and TV shows, hitting an estimated 152,000 subscribers at the tail end of 2018. But what about other sites like Netflix?
Eager to capitalise on the streaming boom, rival TV subscription plans like Toggle, Viu, Singtel TV and StarHub GO have emerged to provide Singaporeans with plenty of choices for getting their streaming fix. Each of these services offers something a little different, distinguishing themselves from Netflix with unique content, extra features or cheaper pricing.
To help you decide whether any of these sites like Netflix are right for you, we've broken down their core features below. We've also put together comprehensive guides for each service, which you can read by using the links in the relevant section below.
---
1. Amazon Prime Video
With an emphasis on original content you won't find anywhere else, Amazon Prime Video is one of the best-value alternatives to Netflix.
The selection of content available through Amazon Prime Video in Singapore is both outstanding in quality and quantity. With critical darlings like The Marvelous Mrs. Maisel and The Man in the High Castle available exclusively through Amazon Prime Video, the cheap S$2.99/month buy-in is definitely worth it.
Affordable subscription at only S$2.99 a month
Plenty of exclusive content like The Grand Tour and Mozart in the Jungle
Offers a 30-day free trial
---

2. hayu
Stream the best and worst of reality television anytime, anywhere.
hayu offers day-to-day access to the latest US reality television episodes. With over 6,000 episodes across 200 downloadable shows, from Keeping Up with the Kardashians to The Real Housewives of Beverly Hills, hayu is the perfect platform for indulging in your guilty pleasure TV shows.
Charges S$4.99 a month with no lock-in period
30-day free trial for new users
Can be accessed via its iOS or Android app on your mobile device or on the web using hayu's web browser
---

3. Apple TV+
Stream critically acclaimed Apple Original movies and programmes across multiple devices.
Apple TV+ provides a central location to download movies and TV shows. There are thousands of options to choose from so you can catch up on your favourite shows at any time.
Works on Mac, iPad, iPod touch and Apple TV
Gift cards are available to send to friends and family
---
4. Viu
Enjoy seamless streaming of
premium Asian content from Korea, Japan, Thailand, Hong Kong, China and Taiwan.
You can stream videos on Viu's webpage or on the Viu app for free without a registered account. Viu Premium subscribers can access exclusive content and privileges, such as watching Asian dramas and variety shows as soon as eight hours after their original telecast.
Extensive Asian movies, dramas, variety shows an

d all-time favourites across different genres

Both free and paid membership plans available
Compatible on a range of devices including

computers, tablets, mobile phones and TV
---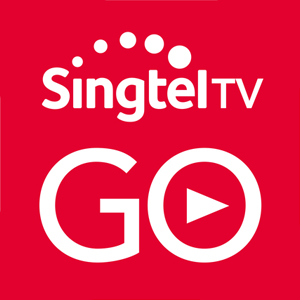 5. Singtel TV
Choose from two alternatives, either Singtel TV GO or Singtel CAST to watch your favourite content on the go.
Singtel TV GO allows you to bring over 100+ TV channels everywhere you go. Singtel CAST provides access to other streaming platforms like Viu, Netflix, HOOQ, FOX+ and more within a single app. Depending on your preference, you can choose specially curated content packs ranging from sport to Asian dramas and variety shows.
Watch on your TV, computer, tablet or smartphone
Discounted pricing for 12-month contracts
Free trials for various TV packs and monthly subscription starting from S$4.90
---
6. StarHub GO
If you're a StarHub mobile postpaid customer who loves streaming on the go, being able to do so without any data charges may be a life-changing experience.
Starting from S$9.90 a month, StarHub GO cuts right to the chase by offering an extensive range of Korean movies, Chinese dramas, HBO Originals and more.
Supports a wide range of devices including computers, tablets and smartphones

StarHub Mobile postpaid customers can stream without any data charges

Offers a 30-day free trial (for

new subscribers of Go Select who charge to their StarHub postpaid bill)
---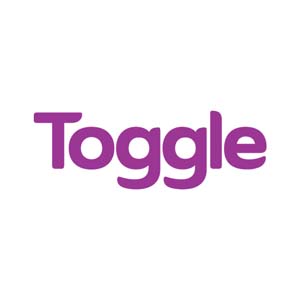 7. Toggle
Watch your favourite Mediacorp TV programmes online and on demand.
Besides premium movies, drama series and kids' edutainment, you can also enjoy sports channels such as MUTV and Chelsea TV with Toggle Sports. Available on PC, Mac, Chromecast, iOS and Android devices and Smart TVs.
Packages start from S$9.90 a month
Enjoy local catch-up TV shows from Channel 8, Channel U, Suria, Vasantham and Okto
Access sports channels such as MUTV, Chelsea TV and Eurosport
---
Which Netflix alternatives offer the highest streaming quality?
The highest streaming quality currently available is 4K Ultra HD. Netflix and Amazon Prime Video both support 4K streaming, though only for select titles – mostly original content rather than traditional Hollywood fare. To stream in 4K through Netflix, you'll need to purchase its top-tier subscription options, while Amazon Prime Video offers 4K streaming by default with its standard subscription.
Just bear in mind that streaming in 4K can chew through quite a large chunk of data: on Netflix, an hour of 4K streaming uses up roughly 7GB.
How much do sites like Netflix cost?
A basic Netflix subscription will set you back S$10.98 a month, but this only gets you the ability to stream to 1 device at a time and limits you to streaming in SD.
Singtel TV's cheapest package slides in at the same price tier as Amazon Prime Video, hayu and Viu Premium with S$4.90 per month for access to HOOQ. Its Asian Plus and Variety Plus packs will set you back an additional S$12.90 a month each, if you choose to subscribe to them as well. Depending on how eclectic your tastes are then, both Singtel TV and StarHub GO can either cost the same or a whole lot more than Netflix.
Besides this, Amazon Prime Video and hayu offer 30-day free trial periods, which is great bang for your buck if you'd like to see if the service suits you.
Amazon Prime Video, hayu and Viu Premium have the clear price advantage on Netflix, charging S$2.99, S$4.99 and S$5.98 a month respectively. The catch there is that Viu only allows you to stream to one device at a time, while Amazon Prime Video and hayu allow for seamless multi-device streaming.
What shows and movies do Netflix's competitors offer?
Content is king in the streaming video space and Netflix has a sizeable lead on the competition in terms of the sheer number of TV shows and movies it offers. That said, quality is always more important than quantity and there are plenty of top-notch titles available exclusively on Toggle, hayu, Viu, Singtel TV, StarHub GO and Amazon Prime Video.
Here's a comparison of some of the top shows available on sites like Netflix:
| Service | Key content |
| --- | --- |
| Netflix | Stranger Things, BoJack Horseman, Orange is the New Black, Sense 8, The Crown, Black Mirror, Master of None, Tiger King, Narcos, Ozark |
| Toggle | Mediacorp's catch-up TV programmes (Channel 8, Channel 5, Channel U, Suria, Vasantham), Toggle Originals (The Distance Between), Toggle Sports (Chelsea TV, MUTV, Eurosport) |
| Viu | Korean dramas (Matrimonial Chaos, It's My Life, While You Were Sleeping, The Ghost Detective), Korean Variety (IZ*ONECHU), Hong Kong Variety, Asian Movies |
| Singtel TV | Radio Romance, Quantico, Men on a Mission, Tempted, Exclusive CAST packs content |
| StarHub GO | Legend of Fuyao, Korean movies, Chinese dramas, HBO Originals |
| hayu | Keeping Up with the Kardashians, Flip it like Disick, Revenge Body with Chloe Kardashian, The Real Housewives of Beverly Hills, The Real Housewives of Orange County, Vanderpump Rules |
| Amazon Prime Video | The Marvelous Mrs. Maisel, The Grand Tour, Hunters, Fleabag, Jack Ryan, The Boys, Modern Love, Star Trek Picard, Sneaky Pete |
| Apple TV+ | The Walking Dead, Better Call Saul, Pretty Little Liars, Downton Abbey, Revenge, State of Affairs, The Real Housewives |
---
More guides on Finder