Finder is committed to editorial independence. While we receive compensation when you click links to partners, they do not influence our content.
6 things to do immediately after your credit card is stolen (updated with GoBearTV episode 15)
Whether you're alerted to a strange transaction, or your wallet's been stolen, it's time to move fast. While some thieves are slow and subtle, others might go on an immediate spending spree with your credit card. Here's what to do immediately when it gets stolen:
1. Call your bank and inform them of the situation
Your bank may not hold you liable for the charges, if you inform them quickly enough. However, note that the "reasonable time" to report credit card loss is not standardised – it is up to the bank's discretion.
If you couldn't contact your bank immediately (e.g. you were robbed overseas and your phone was also taken), be sure to point this out to the bank later. This will be taken into consideration when they investigate.
Regardless, your priority is always to contact the bank, so they can suspend the card.
When travelling abroad, make a note of your bank's international number, so you can contact them immediately.
2. Obtain a police report
You must obtain a police report if you're going to dispute the thief's charges. This is to verify your story (otherwise, anyone can claim their card was stolen to avoid charges).
If the theft occurs in Singapore, this is straightforward. If you're abroad however, you may have some difficulty if the local police don't speak English. If this proves to be an insurmountable problem (there is no translator available), contact the Singapore embassy for assistance.
While making a police report abroad, always insist on receiving a copy of your report. In some countries, simply asking the police for help may not be equivalent to making a police report – the officers may look into the case right then, but close it with no actual report once you're out of the country. This can complicate things for you, should the bank demand some form of documentary proof.
While abroad, always note down the name of the police officer you spoke to.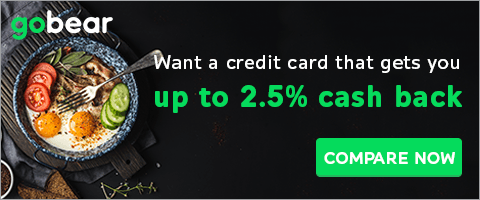 3. Know your rights
Read the Association of Banks in Singapore (ABS) guidelines, regarding identity theft. Note that:
Unless you are deemed grossly negligent, the maximum liability you face should be capped at $100, even prior to notifying the bank of the credit card's loss. This also assumes you report the loss within a reasonable time (see point 1).

The bank cannot levy late fees and interest during the time when investigations are still ongoing.

The $100 liability cap also applies to debit cards that can be used as credit cards

There should be no liability on your part, in the event of a Card Not Present (CNP) theft. This means the credit card details were used to make a purchase over the phone or internet, without the physical card being stolen from you.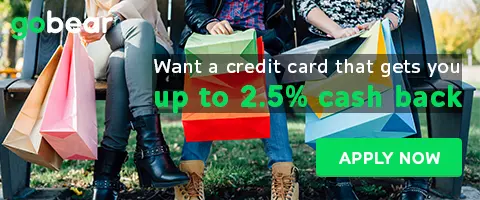 4. If your credit card details were stolen online, change your other online passwords (even if they are not credit card related
If someone was able to steal your credit card details online, they may have access to your other accounts.
There's a chance that, to obtain your credit card details in the first place, the thief had to hack into your e-mail, social media, or online store accounts.
Change your passwords quickly, to prevent further damage from being done.

5. Note down the day and time of theft, and the last legitimate transaction, so you don't forget them
An investigation into credit card theft might take a while, and you may forget certain details. Always note down the exact day and time of the theft, so you can make consistent statements when questioned.
Always note down the last legitimate transaction that you made, so you can point out which charges exactly were made by the thief.
6. Check your credit report to make sure the situation is accurately reflected
You can obtain a copy of your credit report from the Credit Bureau of Singapore (CBS), for around $6.
Check that, during the time the bank was investigating, you were not penalised for late payments or defaults. Even if the bank waived these charges, mistakes can happen – you don't want your credit score to be lowered because the records show you "missed" a payment.
If you suspect your credit score has been unfairly affected, contact both your bank and CBS to update them on the situation.
Click on gobear.com/sg/credit-card to get the latest updates on credit card promotions in Singapore.
Read more on tips to prevent credit card fraud.