Finder is committed to editorial independence. While we receive compensation when you click links to partners, they do not influence our content.
3 situations you wished you bought travel insurance that covers trip cancellation for any reason
Whenever you plan for your holiday, the first things that come to mind are usually your destination, any flight promotions, and what you can do at the respective holiday destinations. Then you start worrying about other aspects of the trip like how to get around, and where to stay.
Travel insurance is often remembered or booked at a later date. Many people buy it closer to the date of the trip, or if you're a frequent traveller, you might already have an annual travel insurance plan.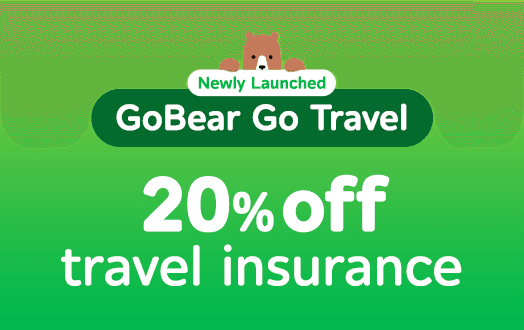 While it's generally advisable to get your travel insurance at least 3 days before you fly, there are some perks if you get your travel insurance as soon as you book your flight tickets. Particularly, if you buy a plan like Aviva Travel Plusor Aviva Travel Prestige, one of the perks that you'll get is to cancel your trip for any reason and get compensated 50% of your loss for any unused flight tickets, accommodation, and entertainment tickets.
Wait, trip cancellation for any reason? Why would anyone do that? Well, here are 3 situations when you wished that you've gotten travel insurance that covers trip cancellation for any reasons.
1. You broke up with your partner just before your trip
Yes, it happens – more often than you think. A couple plans to go on holiday together and have their flights, accommodation, and itinerary all planned and booked. The guy might even be planning a surprise celebration or proposal at one of the romantic landscapes.
Two months after booking the trip and before the trip even starts,one personinitiates a breakup. Whatever the reason, be it a big quarrel,found-someone-better, or we-are-not-suitable, there's no going back.It becomesawkward to meet each other, much less go on an overseastrip together.
If that happens to you, you can technically still go on a solo trip. However, with all the trip plansmade together, you might end up feeling more miserablethan before if you were to go on the trip yourself.
If you were to just cancel the trip, you might be able to get partial refunds on your accommodation bookings depending on the cancellation details. But you'll most likely have to forfeit your flight ticket entirely. That's unless you gettravel insurance that covers trip cancellation for any reason.
2. You booked a trip in advance because YOLO or because of a sale, and you can't make the trip in the eleventh hour
There's a flash sale on flight tickets on National Day! Or perhaps it's the annual Singapore Airlines sale – tickets are going at half price but you've to book them half a year in advance and you've to book them now!You gather a couple of friends and decide to just get the tickets first, while they last, and plan the rest of the triplater.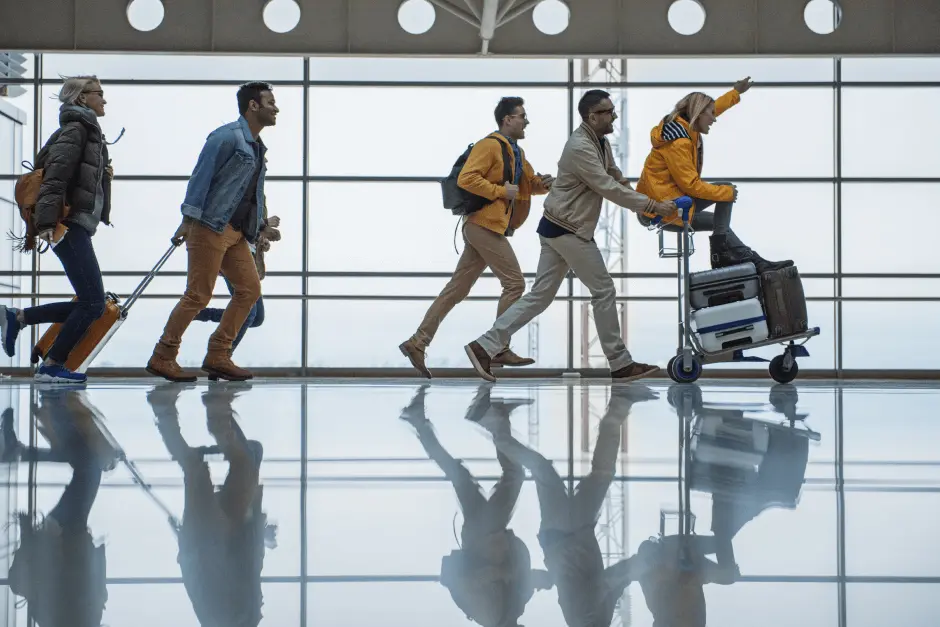 YOLO (You Only Live Once). Better to decide now and regret later, than to not even have that choice at all, you said to yourself.
Several weeks later, you realise that the trip coincides with an important appointment. You try to cancel the trip or to postpone it, but cannot get refundsor change the dates because of the limitations of the sale tickets.
In general, you getfree cancellations within 24 hours of booking the flight tickets. However,if it has been weeks since the booking was made, you'll not be refunded on cancellations nor can you make changes to the booking. Compared to regular tickets that you can pay a fee to change the travel dates or traveller's name, sale tickets have a strict no-refund no-changes policy.
That's when travel insurance that covers trip cancellation for any reason comes in really useful. If you had bought such a travel insurance plan within 7 days of booking your sale flight tickets, you can get a 50% refund on those tickets. That's certainly better than getting back nothing if you really cannot make the trip.
3. You booked a holiday forgetting that you've got a reservist call-up or a trip scheduled many months ago
It's a couple more months to your annual holiday and you're getting all excited about where you'll be going and the activities you'll be doing. You have a quick check at your calendar and got the shock of your life – your reservist call-up coincides with your trip.
To prepare you for the reservist call-up, you'll be notified at least half a year in advance, but that might have been left at the back of your mind. After all, the actual call-up will happensome time later. Unfortunately for you, there's no way to push away the call-up, and you haveto cancel your trip.
It might even be you booking two trips that overlap because you forgot to check your calendar, and you've to cancel or postpone either of the trips. What happens then?
You might be able to pay a fee to change your travel dates if you had bought non-sale flight tickets but there's nothing you can do except forfeit the tickets if you had bought them on a sale. On another hand, if you've bought Aviva Travel Plus or Prestige planswithin 7 days of booking your flight tickets, you'll get back 50% of the costif you were to cancel or postpone your trip for any reasons.
Yes, there're such days when we screwed up on ourplanning. During such situations, don't you wish that you've bought travel insurance that allows you to postpone or cancel your trip and you'll get back at least some of the money?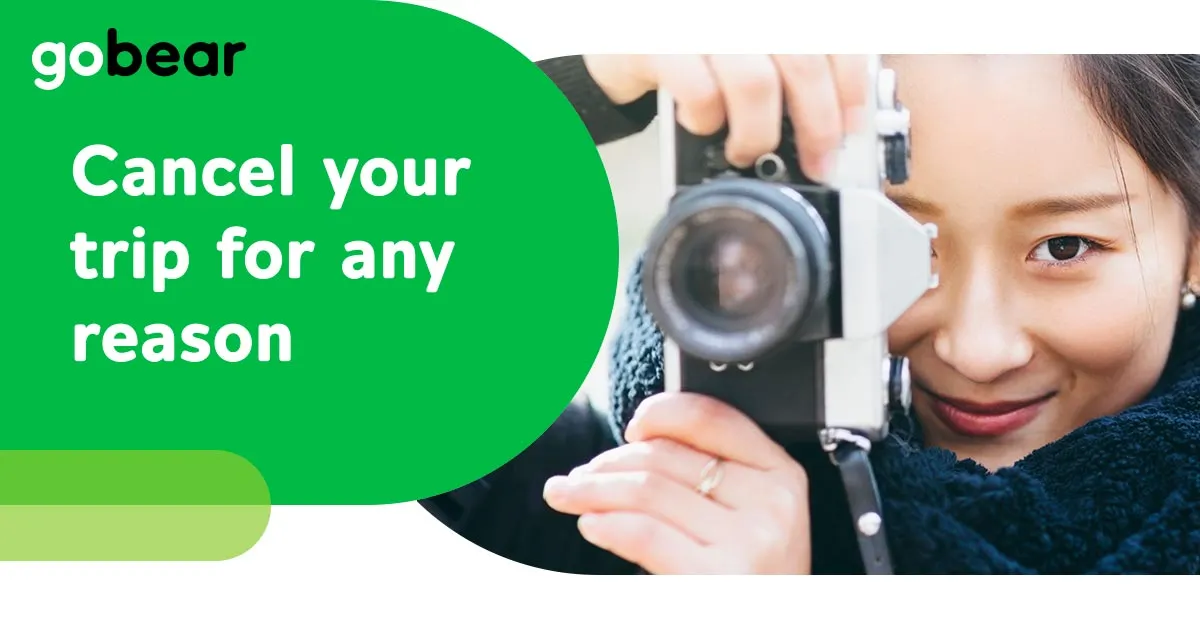 As you can see, when you book your trip many months in advance, anything can happen.
If you have to cancel your trip because ofa severe injury or the death of a closed one,airlines and hotels will usually allow for free cancellations on compassionate grounds. Further, if you've bought travel insurance, you can rest assured that you'll receive full financial compensationfor these unexpected and unfortunate trip cancellations.
However, there're many othercircumstances where you've to cancel your trip and it cannot be covered by travel insurance. That's to say, you'll needto forfeit your flight tickets, your accommodation bookings, and any other pre-booked tickets.
Withtravel insurance plans like Aviva Travel Plus and Aviva Travel Prestige, you'll be compensated for trip cancellations or change of travel dates for any reason. That means that you'll be covered for those awkward situations described above.
The catch is that you'll only be compensated 50% of what you've paid and that the travel insurance plan must be purchased within 7 days of buying your flight tickets. If you already planto get travel insurance before you fly, why not consider getting one right after you've booked your flights, which covers you for trip cancellation for any reason?
Travel insurance is not just a form of protection when you're overseas. You also get coverage for unforeseen and unfortunate incidents that happen before or right after your trip. The least you could do for yourself is to gettravel insurance at least 3 days before you fly.
If you ever find yourself in any of the above situations or know of someone who's facing something similar, tell them that all is not lost if they had boughttravel insurance with this cover. And the next time you book your flight tickets during a sale, remember that you also have the same option to buy such a travel insurance plan.
Aviva Travel Insuranceoffers unique coverage like trip cancellation and change of travelling dates for any reason, and optional add-ons to cover overseas wedding and photoshoots. Claims are also made more seamless withpayouts made via PayNow.
Related articles:
Flight cancelled? Claim travel insurance and get compensation
Why extra family travel insurance for children is important