Finder is committed to editorial independence. While we receive compensation when you click links to partners, they do not influence our content.
Sexy Halloween costumes
Turn up the heat with these red hot outfit ideas.
Halloween doesn't have to be all about spooks and scares — this is the one night of year where anything goes. So why not take the opportunity to rock one of these sultry, sexy costumes?
Top sexy Halloween costumes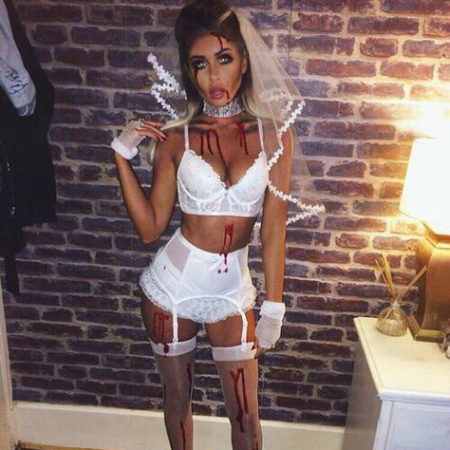 1. Dead bride
Marry gore and sex appeal with this creative costume idea. Go as crazy as you like with fake blood and "dead" eye makeup, then add a few pieces of sexy, white lingerie and you have yourself a creepy-sexy costume! The best part? This ensemble can be put together fairly quickly and on a small budget.
2. A cute cheerleader
Show your pride for your fave sports team while bringing sexy back. Dallas Cowboy cheerleader costumes are always a popular option, but don't be afraid to personalize it with your team of choice — especially if you already have an old cheer outfit lying around.
3. Jessica Rabbit
Dripping in sex appeal, Jessica Rabbit makes for a seductive, yet classy costume that doesn't require much more than a form-fitting red dress and fire-engine-red hair.
4. Mia Wallace
Put a literary spin on your sexy Halloween costume by dressing up as this iconic character from the American classic Pulp Fiction. A simple white shirt, bralette and some fake blood make this creative look as easy as it gets.
5. Police officer
Need a quick costume in a pinch? You might have almost everything you need for this classic costume at home. Just round up a tank and suspenders and add cute finishing touches like a hat, badge and of course, handcuffs.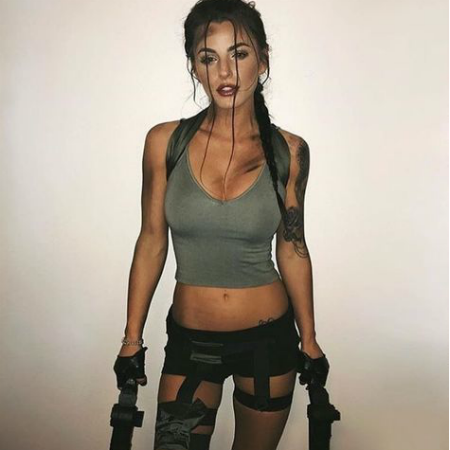 6. Lara Croft
Searching for a badass-meets-sexy costume idea? Look no further than this totally easy Lara Croft costume from Tomb Raider. Double-fisting (fake) weapons never looked so hot.
7. Princess Jasmine
In honor of the new live-action Aladdin movie, step out in a super-cute Jasmine costume, complete with long flowing locks and her characteristic turquoise top.
8. Mermaid
Mermaids are so in right now, and the best part about this costume is that you can really customize it. Check out our Halloween makeup tutorials for an easy tutorial on creating the perfect mermaid look.
9. Lifeguard
Another popular choice — especially if you're running out of time before a party — is the classic lifeguard look. Throw on a red bathing suit, paint a white cross on the front and head out for some Halloween fun.
10. Baseball player
Love sports but want to show off your flirty side, too? Gear up with this easy baseball costume using one of your favorite team's jerseys.
11. Harley Quinn
Who says you can't be edgy and sexy for Halloween? This Harley Quinn costume shows just the right amount of skin to be sultry, while still featuring the totally twisted side of this Gotham City siren that we all know and love.
12. The original sexy bunny
This one's a total classic — but as the saying goes, if it's not broken, don't fix it. Suit up in a black leotard, grab a group of gal pals and rock those bunny ears all night long.
Top stores to buy Halloween costumes
Shop more costumes
Latest costume sales and deals
More guides on Finder