Sephora holiday sets have arrived – here are details on all the goodies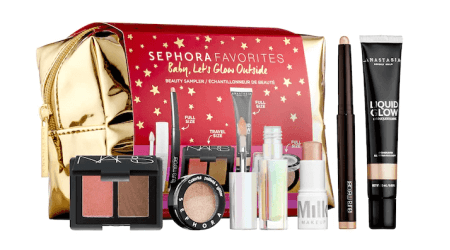 'Tis the season for holiday-themed makeup releases.
Get ready to deck the halls – Sephora has launched a holiday makeup collection that's packed with rich eyeshadow shades, sparkly nail polish and a frosted makeup brush set. More than 50 products have been released, and they're all available now. A little premature? Perhaps, but it's never too early to get into the snowy spirit.
What to expect from the collection
This is a budget-friendly collection, with most sets under $45. You'll find everything from holiday-themed lipsticks to a Kiehl's facial treatment kit. There's also a bronze glow kit and plenty of lip glosses. Here's a look at some standouts.
Frosted Wishes Mini Eye Brush Set: This four-piece mini makeup brush set features a glittery silver finish. You'll get a shadow brush, crease brush, smudge brush and liner brush.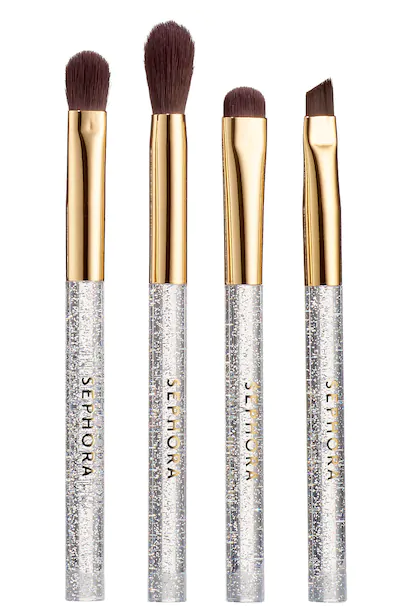 Under the Mistletoe #Lipstories Lipstick Set: You'll get six shades, including Confetti (rose gold), Cozy (berry) and Gingerbread (nude). Mix and match with metallic and cream lipsticks.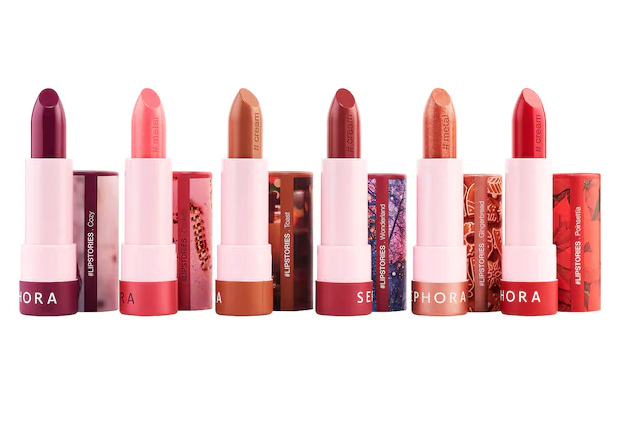 Wild Wishes Advent Calendar: Get deep into the holiday spirit with these 24 surprises, which you can discover every day during the countdown to Christmas. You'll find everything from coconut lip balm and an exfoliating scrub to hair ribbons and a shea lip mask.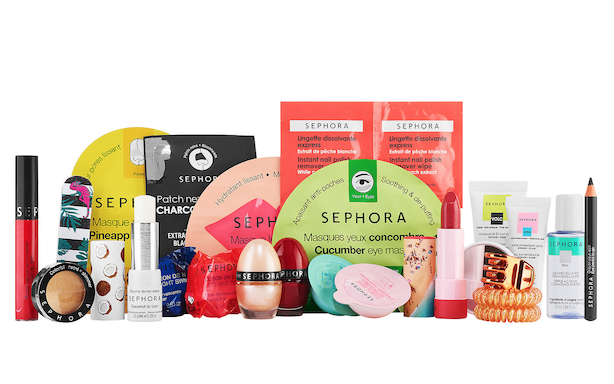 Jungle Gaze Eyeshadow and Lash Set: You'll get 12 eyeshadows, which range from nude to smoky. Choose from shimmery and matte finishes, then top off the look with an included eye pencil and false lashes.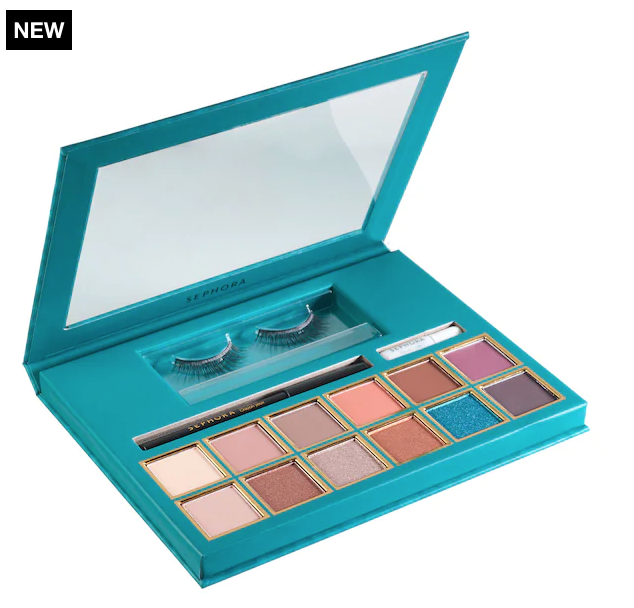 Baby, Let's Glow Outside Bronze and Glow Set: Bring on all the wintery glow with this set, featuring a rose gold eye shadow stick, a shimmery highlighter and an eyeshadow in the Twinkle Twinkle shade.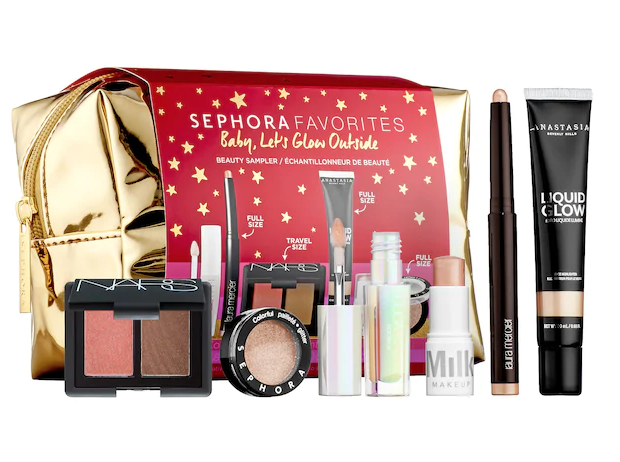 Where can I find the full collection?
Head to Sephora's gift set section, where you'll find the new holiday products mixed in with the rest of the beauty company's value sets. You'll be able to filter all the products by price and category.
Are there any holiday deals?
Very likely, yes! In 2019, Sephora launched the Holiday Bonus Event, which offered 10% to 20% off everything in the store. In order to access the sale, you had to be a Beauty Insider (which is available for free sign-up here). Your savings during the holiday sale were based on how much you spent during the year.
Photo: Supplied