WorldRemit gearing up to acquire Sendwave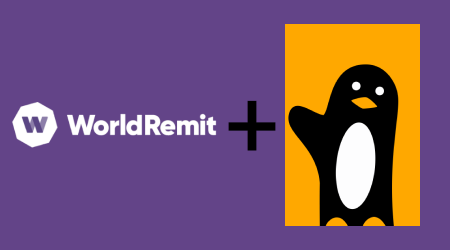 A major US-African money transfer provider may soon be backed by the remittance giant.
WorldRemit announced Tuesday that it has officially entered into an agreement to acquire Sendwave, a popular remittance company for sending money to Africa. The acquisition would greatly expand Sendwave's global reach by giving it access to WorldRemit's existing network.
What does this mean for current Sendwave users?
With an existing network that allows transfers to 150 countries, WorldRemit has the ability to bring Sendwave's platform to a wider range of customers. Sendwave hopes to maintain its straightforward money transfer methods while opening up more corridors for its customers.
"Our users send money so their loved ones can pay for necessities like utilities, healthcare and school fees. 'Sendwave'-ing money is as easy as sending a text – one less worry for the hard-working and generous diaspora communities that we serve," said Sendwave CEO Will Fogel in an announcement. "We're eager to combine WorldRemit's wide reach with our recipe for success in areas like Kenya, Ghana, and Nigeria. Together, we can achieve a better service for current and future users."
It isn't clear yet how the acquisition will impact users who currently use Sendwave's mobile app for transfers, but one major improvement would be Sendwave increasing its payment methods and the number of cash pickup locations in Africa.
When will the acquisition become official?
WorldRemit is expected to officially acquire Sendwave in a cash and stock transaction in Q4 2020, pending licensing and regulatory approvals. From June 2019 through June 2020, WorldRemit and Sendwave sent a combined total of approximately $7.5 billion in transfers while generating approximately $280 million revenue, according to Business Wire. Once the acquisition becomes official, WorldRemit will have more than 100 send licenses, including licenses for every US state.
Is this acquisition a product of the current potential global recession?
With an uncertain future ahead, we may see more remittance companies combine through mergers and acquisitions to weather the financial storm. "WorldRemit has one of the broadest and most accessible networks for money transfers globally. Combining it with Sendwave, which offers instant, no/low-fee and fully digital payments from North America and Europe to Ghana, Nigeria, Senegal and East Africa, addresses customer needs for fast and secure digital payments – especially given today's travel restrictions and economic turmoil," said WorldRemit CEO, Breon Corcoran.
By bringing Sendwave into its business, WorldRemit will allow customers to send money to more than 150 countries from more than 50 countries around the globe. Additionally, WorldRemit will increase its payment corridors to almost 8,000, further diversifying its remittance income across a wider range of markets.
Sendwave currently sends to six countries in Africa: Ghana, Kenya, Nigeria, Senegal, Tanzania and Uganda. It was founded by Drew Durbin and Lincoln Quirk, engineering graduates from Brown and Harvard University, respectively, who both live in Africa. As of right now, Sendwave will operate with all its same staff while under WorldRemit ownership.
Photo: WorldRemit and Sendwave