Senate passes bill to relaunch Paycheck Protection Program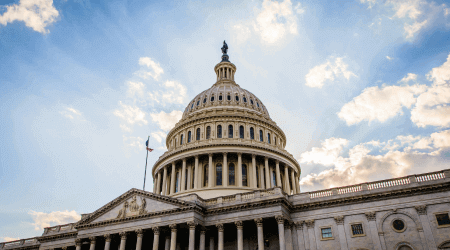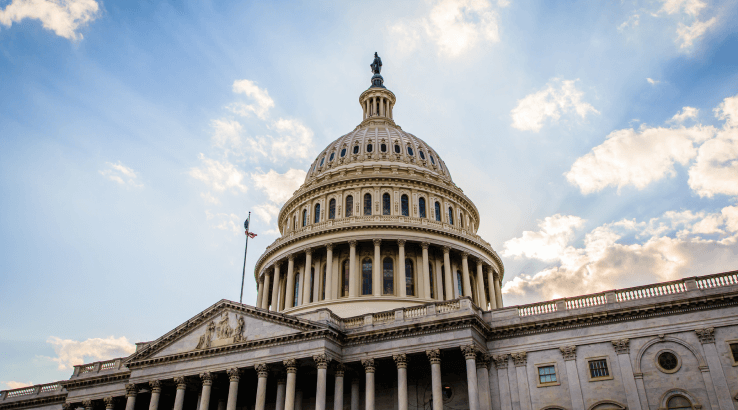 SBA no longer offers EIDL grants
The Small Business Administration (SBA) has stopped offering grants through its disaster loan program — which this article lists as an alternative to the Paycheck Protection Program. But it's still offering low-cost loans to businesses that have been affected by the coronavirus outbreak.
The Senate Tuesday night passed a $484 billion coronavirus relief package that would reopen the Small Business Administration (SBA) Paycheck Protection Program.
The Paycheck Protection Program and Health Care Enhancement Act set aside more than $321 billion for the popular small business lending program, which offers loans up to $10 million to cover payroll costs and gives business owners the option to apply for up to 100% forgiveness.
"This bipartisan agreement will provide more than $320 billion in additional funding for the Paycheck Protection Program, which is already helping millions of small-business employees receive paychecks instead of pink slips," Senate Majority Leader Mitch McConnell said in a statement.
The House is expected to pass the bill by Thursday, which President Trump said he would sign into law.
Reopening PPP applications
Lenders should be able to resume accepting PPP applications once the Paycheck Protection Program and Health Care Enhancement Act becomes law. Small businesses can apply through federally insured banks, credit unions and farm credit systems.
The SBA is working to approve other types of lenders, and some online lenders have already gotten the green light to offer PPP loans.
Additional funding for other SBA programs
In addition to funding the PPP, the bill sets aside an additional $10 billion for the Economic Injury Disaster Loan (EIDL) and emergency grant program. The SBA had also stopped accepting applications for the EIDL program due to a lack of funds.
Originally, businesses could apply for up to $2 million with low interest rates and a year of deferred payments. After the Coronavirus Aid, Relief and Economic Security (CARES) Act, businesses could also apply for a $10,000 advance in the form of a grant. But The New York Times reported that the SBA had started capping loans at $15,000 when funds were running low. And business owners report that they were only receiving advances of $1,000 per employee, up to $10,000.
The bill also adds $310 billion to fund the SBA 7(a) loan program, which offers government-backed loans of up to $5 million to small businesses struggling to find funding elsewhere. The SBA is automatically paying interest, principle and fees for six months on all new SBA loans issued before September 27, 2020.
EIDL loans are available directly through the SBA disaster loan website. You can apply for a 7(a) loan through an authorized SBA lender.
Loans set aside for local lenders
The bill also sets aside $30 billion of SBA funding toward small and midsize banks and credit unions, including Community Development Financial Institutions.
One of the main roadblocks that small business owners faced when applying for the PPP was finding a lender. Many local lenders didn't offer loans through this program, leaving large banks like Chase often the only option. And many of these banks worked with current clients only, cutting off small businesses that would not have been able to qualify for a bank loan previously.
This particularly affected traditionally underbanked businesses, such as minority-owned, women-owned, rural and tribal businesses. Allocating SBA funding specifically for local financial institutions can make it easier for these types of business owners to access those funds.
Expanded eligibility for agriculture businesses
In addition to refunding the EIDL program, this bill also expands eligibility for businesses in the agriculture industry. Now, businesses involved in producing food and fiber, ranching, livestock, aquaculture and "all other farming and agricultural related industries" can apply for this loan.
Previously, only agricultural cooperatives, aquacultural businesses and nurseries were eligible for this loan.
Relaunching a highly popular program
The PPP was created by the recent CARES Act passed on March 27, 2020. After several last-minute changes, the program launched on April 3, 2020 — before the SBA had finished issuing guidance to lenders.
It ran out of funding less than two weeks later. This was before many small businesses were able to apply, but after several large restaurant chains like Ruth's Chris Steakhouse took advantage of a loophole that reduced size requirements for the accommodations and food services industry.
Democrats and the Trump administration negotiated for two weeks before agreeing to the terms of the Paycheck Protection Program and Health Care Enhancement Act. Originally, the administration had wanted to pass a bill that solely allocated $250 billion toward the PPP.
But Democrats wanted to add provisions that set aside funding to smaller businesses that typically struggle to qualify for a loan. They also pushed to send more money to state governments and healthcare workers.
The new bill sets aside $75 billion for health service funds but doesn't include state funding.
Not enough for some business owners
While the PPP has been highly popular, many business owners say it's not enough, even with additional funding.
"For small business owners facing increasingly dire circumstances, additional funding for the existing Paycheck Protection Program (PPP) and Economic Injury Disaster Loans (EIDL) is necessary but not nearly sufficient," Executive Director of the Main Street Alliance Amanda Ballantyne said in a statement.
Main Street Alliance is a national network of small business coalitions. It has continually called out the federal government for not offering enough affordable financing to small businesses since states began to issue stay-at-home orders.
"The serious design flaws of the PPP will not be solved by throwing more money at these programs," she said. "Even the new inclusion of Community Development Financial Institutions and other dedicated funding for smaller lending institutions to meet the needs of minority-owned, unbanked and rural businesses around the country will not go far enough to secure our small business economy."
Ballantyne called on lawmakers to adjust the terms to meet the needs of businesses during a long-term shutdown and an expansion of how business owners can use the funds. She also called for more oversight on how loans are distributed and for a new grant program available to businesses with fewer than 50 employees.
Another bill could be on the way
Lawmakers are referring to this bill as an interim relief package and have indicated plans to pass another $1 trillion relief package in the coming weeks. It's unclear what provisions it would include for small businesses, but there may be additional aid.
"We have taken a giant step forward," Senate Majority Leader Chuck Schumer said in a statement after the bill passed the Senate. "Have we done everything we need to do for small businesses, rural businesses, minority businesses? No. Have we taken a huge step forward, so today they're going to be much better shape than they were before this bill passed? Absolutely."
Photo credit: Getty Images