SeedFi Borrow & Grow Plan review
Cover an emergency expense and build an emergency fund with this payday loan alternative.
finder.com's rating: 4.4 / 5.0
★★★★★
Bottom line: This payday loan alternative can help you get out of a pinch, potentially build your credit and get into the habit of savings. Read our full review.
1 to 2 business days
Turnaround time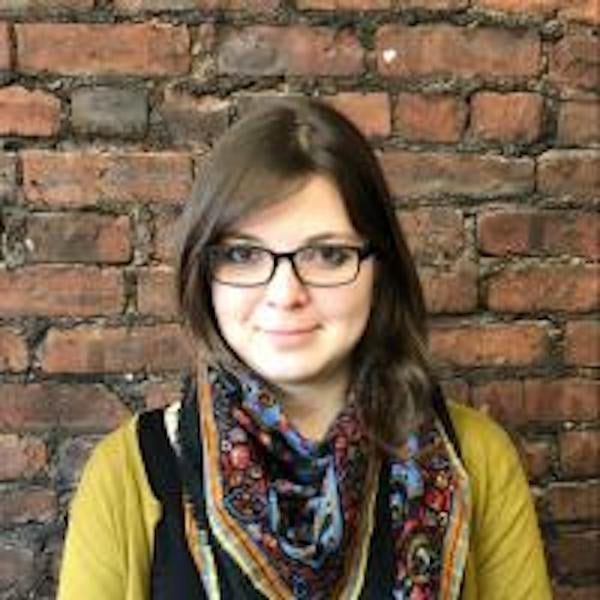 Review by
anna.serio@finder.com
---
Anna Serio is a trusted lending expert and certified Commercial Loan Officer who's published more than 1,000 articles on Finder to help Americans strengthen their financial literacy. A former editor of a newspaper in Beirut, Anna writes about personal, student, business and car loans. Today, digital publications like Business Insider, CNBC and the Simple Dollar feature her professional commentary, and she earned an Expert Contributor in Finance badge from review site Best Company in 2020.
Expert review
SeedFi's Borrow & Grow Plan is works like a short-term loan that helps you build up savings and a positive credit history. It gives you quick access to funding while building your history of on-time repayments and setting up a savings account to help avoid debt in the future. Its rates are closer what you'd find with a personal loan than other bad-credit options — and there are no fees.
Payments are synced up with your pay schedule to help you avoid a late fee. But it's not available in every state. Its $10,000 net income requirement also may be higher than many short-term lenders ask for.
Pros
Gives you a loan and starts an emergency fund
May help improve credit with on-time payments

APRs compare to personal loans for good credit
Cons
Requires $10,000 in annual take-home income
Can take a couple days to receive funds
Only receive portion loan amount upfront
SeedFi Borrow & Grow Plan rates, fees and terms
SeedFi Borrow & Grow Plan rates range from 11.59% to 29.99% APR. The only fee SeedFi charges is a late fee of up to$15 — which SeedFi deposits into your savings account. Typically you have between 8 and 44 months to repay the loan.
With this plan you'll get $300 to $4,000 up front and have $650 to $4,000 deposited into a savings account. Overall, your loan balance can range from $1,200 to $7,000 with the max combination of cash and savings.
Most borrowers have payments that range from $50 to $100 every two weeks. Use our calculator to get an estimate of the monthly and total cost on a Seed Fi Borrow & Grow Plan loan.
Installment loan repayment calculator
See how much you'll pay
Your loan
Loan amount
Loan terms (in years)
Interest rate
Fill out the form and click on "Calculate" to see your
estimated monthly payment.
or
You can expect to pay back

$
per month
Based on your loan terms
| | |
| --- | --- |
| Principal | $ |
| Interest | $ |
| Total Cost | $ |
Is SeedFi legit?
SeedFi is a legitimate lender that can help you build your credit history and savings. It's a licensed lender and debt collection agency in states that require it. And it's more transparent than similar lenders about the details you need to know to make an informed decision — such as costs and terms.
It connects with your bank account using Plaid — a popular third-party service that Venmo, American Express and Coinbase use to safely link accounts. And SeedFi's privacy policy is located at the bottom of every page.
While it shares your information with affiliates for business and marketing purposes, you can limit this by calling 888-858-8248.
Compare payday loans
These providers might not beat SeedFi's rates, but they may have a faster turnaround time and more flexible income requirements.
SeedFi reviews and complaints
| | |
| --- | --- |
| BBB accredited | No |
| BBB rating | NR |
| Trustpilot Score | 4.8 out of 5 stars, based on 829 customer reviews |
| Customer reviews verified as of | 14 October 2021 |
SeedFi gets mostly positive reviews on Trustpilot, though it doesn't have any reviews yet on the Better Business Bureau website. Reviewers mostly highlight how easy it is to use SeedFi and the quality of customer service. But some complaints highlight that only a limited amount of funds are immediately available.
Eligibility requirements
You must meet the following criteria at a minimum to qualify for the SeedFi Borrow & Grow Plan.
At least $10,000 in annual take-home income
Active bank account
Social Security number or Individual Taxpayer Identification number
Over 18 years old
Phone that receives text messages
Resident of eligible state
How to apply
Apply for the SeedFi Borrow & Grow plan by filling out a quick prequalification form on the SeedFi website. If you prequalify, SeedFi will give you several offers based on the information you provided. Choose the offer that best fits your needs and follow the instructions to verify your information.
SeedFi requires you to speak with a member of its team in person to make sure you understand the terms and set up the bank transfer. Checking your rates won't affect your credit, but SeedFi does a hard credit pull if you decide to go through with the loan.
SeedFi locations
SeedFi doesn't serve residents of the following states:
Colorado

Connecticut
Hawaii
Idaho
Iowa
Maine
Massachusetts

Minnesota
Nevada
New Hampshire
New Mexico
North Dakota
Oklahoma

Rhode Island
South Dakota
Vermont
Wyoming
Payment options
SeedFi charges payments based on when you receive your paycheck. But you have several options when it comes to how you pay.
Autopay automatically debits your bank account when it's due — and you can turn it off as soon as the day before a scheduled payment.
Debit card payments are the easiest way to make an instant payment if you're down to the last minute.
Bank account transfers take up to two days to process but are a good option for accounts that don't come with a debit card.
Payment by check takes the longest, but can be mailed to SeedFi at 548 Market St PMB 33447 San Francisco, CA 94104-5401.
SeedFi generally processes payments the same day it receives them.
Compare payday credit loans and alternatives to make sure SeedFi is worth it before you apply.