Finder is committed to editorial independence. While we receive compensation when you click links to partners, they do not influence our opinions or reviews. Learn how we make money.
Safe ways to transfer money internationally
Put your security first with these reputable transfer providers.
Transfer scams are more sophisticated than ever. Banks and money transfer providers are the safest ways to send funds overseas — learn how to get the best deal while keeping your money secure.
What makes a money transfer safe?
Secure transfer providers will take precautions to keep your money and data safe, including:
Encryption. Secure providers will offer bank-level or 256-bit encryption to keep your data safe from hackers.
Identity verification. Requiring a secure password, using security questions, automatically logging you out after a set amount of time and requiring ID for cash pickups all help make sure that the only person getting into your account is you, and the only person picking up your money is your intended recipient.
Fraud prevention. Logging in from a new device, sending unusually large transfers or an unusual number of transfers and sending to a suspicious recipient can all trigger fraud prevention tactics, which may require you to answer security questions, provide a confirmation number sent to your email or phone or verify your identity to the transfer provider.
Tracking. Make sure your provider offers a confirmation number and the ability to track your transfer all the way up until receipt.
Compare money transfer services now
Bank wire transfers
A common way that people have sent money over the years is through a bank account by using a wire transfer. This is a convenient service that allows you to schedule a transfer over the phone, online or at your local banking branch. Scheduling a transfer requires the recipient's banking information, including their account and personal or business name.
But prepare to pay a hefty fee to send your money. Fees can range anywhere from $45 to $60, depending on the bank. You may also pay a higher exchange rate when sending in a different currency.
Money transfer services
Over the last decade, new international players have emerged to increase competition on banks, drive down fees and make money transfers easier than ever. These specialized money transfer providers use bank-level security and can generally offer lower fees and more competitive exchange rates.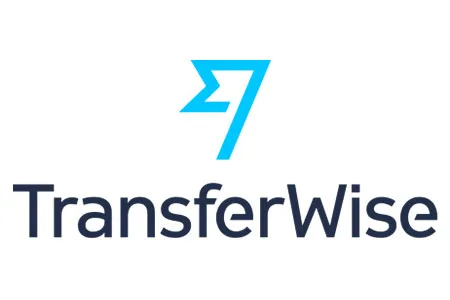 TransferWise
TransferWise offers fast, secure transfers in one to two days. The company claims to offer the mid-market rate for international transfers, making it an affordable option. Fees vary based on where you're sending, but are generally around 0.35% to 0.60% for most currencies.
The company offers borderless accounts that let you send and receive money in over 40 currencies, making it a favorite option for small business owners and online sellers.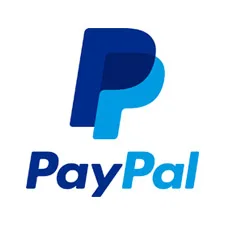 PayPal
PayPal is one of the most popular ways to send and receive money from abroad. It's easy and secure, and the company has a strong reputation for customer service. But its fee structures and exchange rates may make it an expensive option — and your money will take three to five days to arrive if you're sending internationally.
When you transfer money out of the country, you'll pay a fee of up to 2.9% plus $4.99, depending on your transfer method. PayPal also makes money on the exchange rate when you use a foreign currency.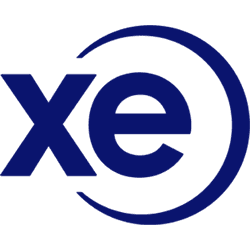 XE
XE is one of the cheapest providers, with no fees and competitive exchange rates. But your funds will generally take three to five days to arrive, making it less convenient if you need your money to arrive quickly.
While you can't send money for cash pickup, you can transfer directly to a bank account. And there's no limit to how much you can send, making XE a good option for large transfers.
Compare secure transfer providers
How to be safe when sending money
To avoid the most common money transfer scams:
Only send money to people you know. Never wire money to a stranger

— no matter what they promise you.

Confirm any requests for money. Hackers will sometimes pose as a friend or family member asking for money to get out of a tight situation. They may even email from your loved one's email address. If you get an unexpected request for money, call the person requesting and verify that it's actually them.
Be wary of suspicious emails. Hackers will sometimes ask you to confirm personal information via email pretending to be your bank or lender. Don't respond to emails asking for personal information and don't enter any personal information into a site you got to by clicking an email link.
Keep your information safe. Use a secure, hard-to-guess password, don't leave your laptop unattended in a public place if you're logged into any important accounts and don't save passwords on public computers.
Watch out for bad checks. If someone wants to pay you with a cashier's check or money order, make sure it clears before giving them the good or service they're purchasing. Fraudulent checks can look shockingly real, but you won't be able to cash them.
Use a reputable service. Use a transfer provider that you trust. Check online reviews from sites like Trustpilot or the BBB to find out what past customers have to say about a transfer company.
Get a tracking number. Work with a transfer provider that lets you track your transfer so that you can see where your money is at and check in if anything seems suspicious.
Less secure alternatives
If you're sending a lot of money, you may want to avoid:
Cashier's checks. Cashier's checks can be a secure way to give money to someone in person, but they're less secure if you need to send them. They can get lost in the mail, in which case you'll need to pay a fee if you want to cancel the check — and if it's written out to cash, anyone can cash it.
International money orders. If you're planning on sending a money order, check if your recipient will be able to cash it >— even international ones aren't good in every country. Like money orders, you run the risk of it getting lost in the mail, though you can replace an international money order that hasn't been cashed — for a fee.
Personal checks. Like the previous options, personal checks can get lost in the mail. And if the wrong person gets ahold of it, they'll have your bank account and routing number. If it's written out to cash, they can also cash it.
Cash. You can legally fill a briefcase with cash and fly it to another country. But most countries will require you to declare large sums of cash to customs when you arrive, and some will have limits on how much you can bring in. Plus, someone can just physically steal your money and run away with it.
Bottom line
Always know who you're sending money to and use a reputable transfer provider to keep your money and information safe. And to get the best deal, compare international money transfer providers before getting started.
Compare money transfer services now
Frequently asked questions