SEC commissioner to cryptocurrency: Talk to us, we need to learn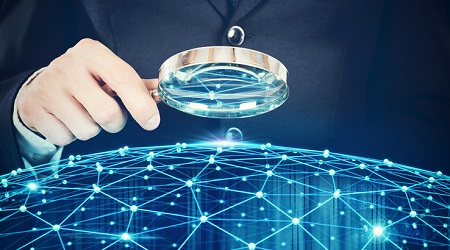 "Technological progress should not be bound by the limits of the regulator's lawyerly imagination."
In a recent speech at the Medici Conference in Los Angeles, Securities and Exchange Commission (SEC) Commissioner Hester Peirce discussed current innovations in the cryptocurrency space, ending with a call for blockchain and cryptocurrency innovators to reach out to the SEC and help it learn more about the space.
"Innovation is always a challenge for regulators," she said. "We are used to the way things have been done. Our rules have grown up in response to past technologies. Figuring out whether and how they apply to new ideas is difficult. Technology's promise is too great, however, for us to bury our heads in the sand. I am here to ask you and others to help us learn more about the technology so that we are able to think about the regulatory obstacles that may stand in the way of crypto-technology's ability to improve our lives.
"I can't do my job if I don't know what the market needs. While I can do my share of reading and learning from the experts within the SEC, that knowledge is incomplete without insight from those who are actually on the ground, those whose ideas may transform our futures."
---
---
"The SEC's role is not to hand out permission slips for innovation," Peirce says. "Technological progress should not be bound by the limits of the regulator's lawyerly imagination." Instead, it's just there to protect traders and market integrity by deterring and punishing bad actors.
The current friction between regulators and innovators in the cryptocurrency space makes it clear that business as usual isn't really an option for regulating the new technology and that there needs to be a better way of finding the sweet spot between encouraging innovation and protecting the public. And this means regulators learning a lot more about the emerging space.
"The best path forward is for regulators to approach ICOs and tokens with intense curiosity. We must put in the effort to learn about these new technologies and employ the staff necessary to support our understanding. It is unfortunate that, to date, most of the communications from the SEC on the topic have come from our Division of Enforcement."
Want to talk crypto with the SEC?
You can email the SEC at fintech@sec.gov to discuss your fintech projects and regulatory options.
As Pierce noted, the SEC has typically dealt mostly with the financial sector, but these days a lot more fintech innovations are coming from the tech industry, which isn't necessarily familiar with the usual procedures.
She also recommends the creation of an SEC website for people to talk about these issues in a more open Q&A type forum for the educational benefit of all.
A lesson on value
One of the earlier challenges to emerge from cryptocurrency, all the way back in 2009 when bitcoin and blockchain were invented, was the question of what money really is. Today, the rapidly growing cryptocurrency ecosystem has brought that question closer to the notion of what monetary value really is, and how it can be digitized and packed into a range of functional, and non-functional, things.
"I used to think, for example, I knew what a token was," Peirce said. "It was a coin—metal, that clinked when you had a few in your hand. You used it to ride the subway. Or kids used tokens for rides at Chuck E. Cheese, or to play Space Invaders at the arcade. We know what those tokens are. They look like money, and to a kid at Chuck E. Cheese certainly feel a lot like money, but they aren't actually money. Or are they?
"They can be exchanged for a ride or a game. They're a means of storing value, a marker representing a certain amount of purchasing power that are almost worthless in themselves, but have value within the system that issued them, as long as others honor them. In form, no, they aren't 'money.' But in function, they have very clear money-like characteristics."
Form follows function follows form
One of the main challenges raised by Peirce, and the reason education is a good place to start in the long run, is the inadvertent risk of regulators stifling innovation by accident. The problem, she says, is that regulations will always impact innovation. A brand new system risks losing its novelty by forcing itself into the shape of existing regulations, shaving off all the most innovative parts in the process of jamming itself into an existing mold.
Imagine if Satoshi Nakamoto had asked for regulatory permission before creating bitcoin or tried to explain how this thing they'd dubbed "blockchain" was going to be world-changing network architecture despite being functionally worse than existing systems in every way except decentralization. The world would probably be a different and less forward-looking place in that alternate timeline.
At the same time, slapping down the very thought of an un-backed digital currency would be the only smart thing for any reasonable regulator to do. It's easy, in hindsight, to see that it would have been the wrong decision, but at the time it would have been the only sensible move.
Today, similar shifts can be seen in the number of projects holding off on ICOs, or pulling out of the USA, in the face of regulatory uncertainty.
The challenge is finding a way to apply essential regulations without inadvertently stifling these kinds of developments.
Sandbox vs beach
Peirce also notes the downsides of regulatory sandboxes, which are essentially arenas for trialing innovations on real consumers without undue regulatory burdens. It has a lot of advantages, she says, and has already yielded great dividends, but doesn't necessarily solve the real problem.
"My fear that regulators will grab hold of the shovels and buckets is why I am often wary of so-called regulatory sandboxes," she says. "A regulator's mere presence can change the tenor of a fruitful conversation. Hence, the beach, not the sandbox, is my preferred approach."
The SEC's job, she argues, is to be a lifeguard on a beach rather than an opinionated bully in the sandbox.
"On a beach, the lifeguard watches over what is happening, but she is not sitting with sandcastle builders monitoring their every design decision. From her perch on the lifeguard stand, she can spot dangerous activity and intervene with a blow of the whistle or, if necessary, a direct intervention. She always stands ready to answer questions about the rules of the beach. She puts up the red flag to warn of dangerous riptides or sharks.
"The regulator monitors the landscape, steps in to stop violations when they occur, and stands ready to answer interpretive questions as people seek to understand how the rules apply to their situation. Engagement with the regulator is welcomed, but the regulator leaves ample room for innovators to develop their ideas without the regulators sitting at their shoulder taking part in each creative decision.
"We at the Commission have a role to play in protecting investors and market integrity by deterring and punishing fraud and setting clear rules. As we sit atop our lifeguard's stand and survey the beach, however, let's not lose sight of the benefits new technology can provide in the area of capital formation, market efficiency, economic growth, and overall societal well-being."
Peirce's views are naturally her own, and don't necessarily represent the majority at the SEC. Then again, maybe they do.
Following its acquisition of Poloniex, Circle became the first cryptocurrency exchange to actively approach the SEC to see if it could get registered as a securities dealer. The SEC was sufficiently pleased that someone came to them that it agreed not to dig into Poloniex's somewhat dubious past.
Regulation is going to be a part of cryptocurrency's future. However, it's increasingly clear that crypto won't be assuming the form of existing regulations. Instead, regulations and crypto will be meeting somewhere in the middle. A collaborative approach is the way forward, and the SEC's door is open.
---
Disclosure: At the time of writing, the author holds ETH, IOTA, ICX, VEN, XLM, BTC and NANO.
Disclaimer: This information should not be interpreted as an endorsement of cryptocurrency or any specific provider, service or offering. It is not a recommendation to trade. Cryptocurrencies are speculative, complex and involve significant risks – they are highly volatile and sensitive to secondary activity. Performance is unpredictable and past performance is no guarantee of future performance. Consider your own circumstances, and obtain your own advice, before relying on this information. You should also verify the nature of any product or service (including its legal status and relevant regulatory requirements) and consult the relevant Regulators' websites before making any decision. Finder, or the author, may have holdings in the cryptocurrencies discussed.
Latest cryptocurrency news
Picture: Shutterstock