SBA reopens disaster loan applications to all small businesses affected by COVID-19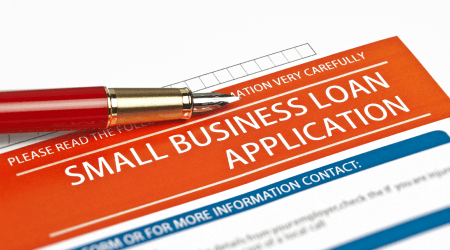 Low-cost, long-term emergency funding is available again — just in time to cover reopening costs.
Grants no longer available through EIDL
The Small Business Administration (SBA) has stopped offering advances of up to $10,000 to disaster loan applicants. But applications are still open to this low-interest loan program.
The Small Business Administration (SBA) on Tuesday announced it is reopening applications to the Economic Injury Disaster Loans (EIDL) program to accept all types of eligible small businesses.
The EIDL is a disaster loan and grant program to help businesses affected by the coronavirus cover operating costs. But the SBA announced it had run out of funds for the program on April 15, 2020.
After the program received more funding through the Paycheck Protection Program and Health Care Enhancement Act, the SBA reopened applications only to agricultural businesses on May 4, 2020.
"With the reopening of the EIDL assistance and EIDL Advance application portal to all new applicants, additional small businesses and non-profits will be able to receive these long-term, low interest loans and emergency grants — reducing the economic impacts for their businesses, employees and communities they support," SBA Administrator Jovita Carranza said in a statement. Carranza also mentioned improvements to the application and process by which loans are closed, including automated tools.
Who can qualify for a disaster loan?
From May 4, 2020, to June 15, 2020, only agricultural businesses with fewer than 500 employees could qualify for an EIDL. Eligibility was expanded to include businesses that produce food or fiber, ranching, livestock businesses, aquaculture and other farming or agricultural industries.
These businesses are still eligible, but other small businesses can now apply as long as they meet SBA size standards for their industry or have up to 500 employees. This includes employee stock ownership plans, nonprofits and tribal businesses with fewer than 500 employees. Independent contractors and sole proprietorships can also apply to this loan program.
The SBA will consider your personal credit score, though it doesn't have any minimum cutoffs.
And there are some restrictions to watch for. For instance, your business must have opened its doors by January 31, 2020. And industries like adult entertainment, gambling, lobbying government entities and members are ineligible. Also disqualifying your business is a majority owner that's more than 60 days late on child support payments.
How the EIDL works
The EIDL offered loans up to $2 million — though The New York Times had reported it was capping loans at $15,000 when the program started running out of funds in April. It's unclear if that loan cap still applies to new disaster loans.
You can also apply for a grant of up to $10,000, which you can use to cover costs before receiving your full disaster loan.
Rates are fixed at 3.75% for small businesses and 2.75% for nonprofits. And it comes with the option to defer repayments for up to one year. Terms run as long as 30 years based on your business's ability to repay.
It's the only SBA loan program that is funded directly by the SBA — other loan programs are available through private lenders like banks. Apply online by competing an application on the SBA website.
Is an EIDL right for your business?
The EIDL can be a more flexible alternative to the SBA's other coronavirus loan program, the Paycheck Protection Program (PPP). The PPP which is designed to help employers keep staff on payroll and based on your payroll costs. But you can use EIDL funds for a wider range of business expenses like refinancing debts or and any other general operating expenses.
This makes it a viable option to help cover reopening expenses, like buying protective personal equipment for your staff or remodeling to meet government standards.
But if you need to cover payroll costs, the PPP could be a better deal. The PPP offers up to 100% forgiveness as long as you spend at least 60% of the funds on payroll. Businesses can apply for both loan programs.
If your business already has an EIDL or can't qualify, you aren't out of luck. Some states and local governments like New York City are offering a new round of loans and grants as businesses gear up to reopen. Learn about all options available to you by reaching out to a Small Business Development Center (SBDC) or another business organization in your area.
Photo: Getty Images