Finder is committed to editorial independence. While we receive compensation when you click links to partners, they do not influence our opinions or reviews. Learn how we make money.
SBA loans for faith-based organizations
Churches, temples and other religious nonprofits affected by the coronavirus now have more access to government funding.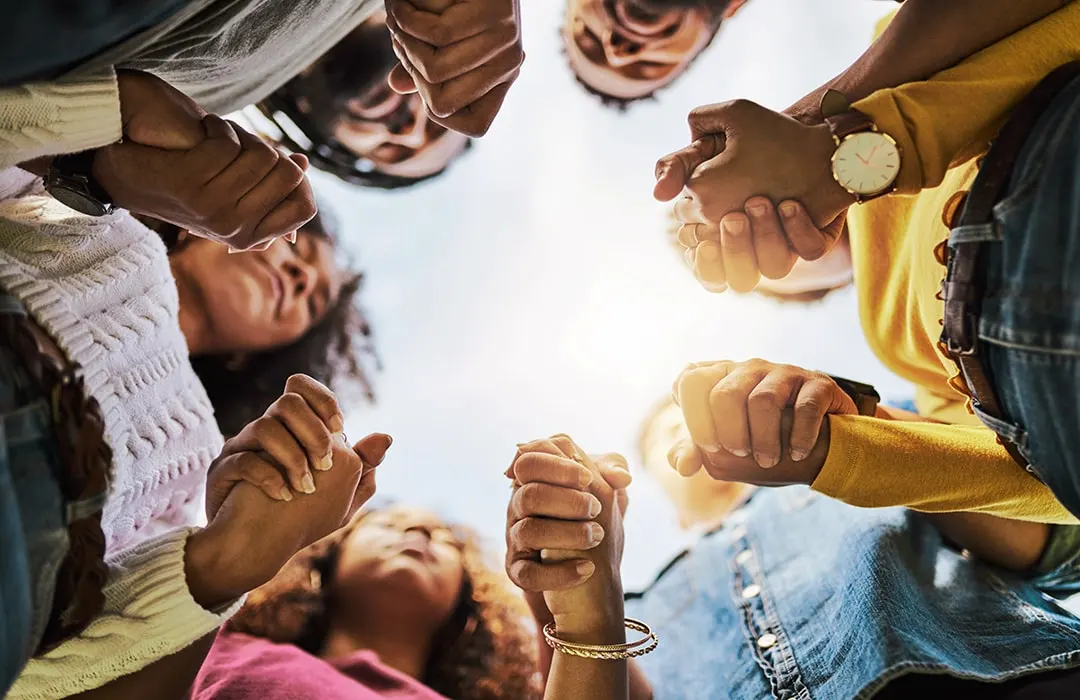 The deadline to apply for the Paycheck Protection Program was extended to August 8, 2020.
Faith-based organizations have more access to SBA funding, thanks to the Coronavirus Aid, Relief and Economic Security (CARES) Act. You can now fund all expenses through the Paycheck Protection Program (PPP) and Economic Injury Disaster Loan (EIDL) Program — not just secular activities. And you don't necessarily need to meet standard eligibility criteria to qualify.
What SBA loans do faith-based organizations qualify for?
Faith-based organizations can now qualify for loans through the Paycheck Protection Program and Economic Injury Disaster Loan Program, thanks to the CARES Act.
Subsections 13 C.F.R. §§ 120.110(k) and 123.301(g) of SBA regulations prohibit the government from funding or backing funding for faith-based groups for 7(a) and disaster loans. But the SBA decided to ignore these two regulations, since the CARES Act allows for funding to nonprofits and doesn't make a distinction between faith-based and secular nonprofits.
"Faith-based organizations have always provided critical social services for people in need," SBA Administrator Jovita Carranza said in a statement on April 4, 2020. "And [the] SBA will make clear that these organizations may access this emergency capital."
Paycheck Protection Program loans
Paycheck Protection Program loans are 100% backed by the government and designed to help small businesses and nonprofits cover payroll costs. The program offers up to 100% forgiveness for 24 weeks of payroll costs and some other operating expenses if your nonprofit doesn't reduce wages or lay off employees. This was extended from the original eight weeks of payroll costs and other operating expenses with the passing of the Paycheck Protection Program Flexibility Act.
You can borrow 2.5 times your monthly payroll expenses, up to $10 million. All loans come with a 1% interest rate and a two- or five-year term for any amount that's not forgiven. It also comes with deferred payments until 10 months following the end of your covered period or forgiveness is issued to your lender, though interest continues to accrue during this period.
How to apply
You can apply for a PPP loan through SBA 7(a) lenders, federally insured banks and credit unions, and farm credit systems. Other lenders can also offer PPP loans, after getting SBA approval. The application is only two pages long and takes just a few minutes to complete. You can often fill it out and sign it entirely online, depending on your lender.
Finding a lender can be the most difficult part, since some have run out of funds or are restricting applications to existing customers. Even with these restrictions, lenders have been overwhelmed with applications since the launch of the program, so it'll likely take a few weeks to get a response. And once you do, you'll likely need to provide documentation proving your payroll costs and benefit expenses, if you didn't already.
Economic Injury Disaster Loans
Funded by the SBA, EIDLs are long-term loans that your nonprofit can use to cover operating expenses — including payroll. While it originally said you can borrow up to $2 million, The New York Times reports that the SBA is now capping loans at just $150,000 due to an increase in demand.
Rates are still fixed at 3.75% for small businesses and 2.75% for nonprofits, with terms as long as 30 years depending on your ability to repay. You currently have the option to defer payments for up to one year. But as of July 11, 2020, the SBA will no longer be offering the EIDL Advance — a grant of $1,000 per employee. However, the program may resume again if additional funding is appropriated by Congress.
How to apply
You can apply by filling out an online application on the SBA disaster loan website. You'll need to provide basic financial details about your organization, including revenue lost due to the COVID-19 outbreak. At the end of the application, you can check a box to be considered for the advance.
It can take a few weeks to hear back from the SBA, which might ask for documents supporting the information you gave in the application.
Apply for a Paycheck Protection Program loan today
Below is a list of online lenders offering SBA Paycheck Protection Program loans. We recommend applying as soon as possible, since funds are available on a first-come, first-served basis. Get help filling out the application with our guide.
Does my organization need to be a registered nonprofit?
Not necessarily. Some organizations can qualify even if they don't have official nonprofit status, as long as they meet the standards for 501(c)(3) status — as outlined by the IRS. These include:
Churches
Temples
Mosques
Synagogues
Other houses of worship
Integrated auxiliaries of houses of worship
Conventions or associations of houses of worship
What types of faith-based organizations don't qualify?
Like other types of businesses and nonprofits, not all faith-based organizations are eligible for these SBA loans.
Large organizations. All businesses and nonprofits must either have no more than 500 employees or meet the SBA size standards for their industry to qualify for this loan. If the SBA doesn't list your industry, you must meet the employee cap.
Administrative affiliation with a larger organization. While there are exceptions, generally being affiliated with another larger business can mean you don't meet SBA size standards for these loans.
Owners or directors with a criminal past. If an owner or member of your board of directors was convicted of a financial-related felony in the past five years, any other felonies in the past year or is involved in current legal proceedings, your organization likely won't qualify for either program.
Owners or directors with past defaults. If an owner or member of your board of directors defaulted on a federal loan or has been delinquent on a federal loan in the past seven years, your organization is not eligible.
Federally illegal activities. If your organization participates in activities that are illegal on the federal level, you're ineligible for these loans — even if it's legal in your state.
Organizations looking to fund nonoperational needs. You can only use EIDL and PPP loans to cover operating expenses — especially payroll.
Will an affiliation with a larger organization by religious belief or teaching disqualify me?
No, the SBA makes an exception to affiliation rules in this case. If your organization is affiliated with a larger group because of the way your religion is structured, the SBA does not consider that affiliation. For example, a Catholic church can still qualify despite being affiliated with a diocese.
Does taking out an SBA loan come with any legal requirements for my organization?
Yes, your organization is legally bound to meet certain requirements while it's paying off the SBA loan. Your organization can't discriminate who receives goods, services or accommodations based on race, color, religion, sex, handicap, age or national origin.
This doesn't apply to organizational membership or employment for faith-related positions. It also doesn't apply to services related to members of the religious community — just those meant to serve the general public. And these restrictions don't apply after you've repaid the loan.
If you have any concerns about when this does or does not apply, contact a legal expert.
3 alternatives for faith-based organizations
Still can't qualify for these SBA programs? Looking for funding to tide you over in the meantime? Consider these alternatives:
Grants. State and local governments as well as private organizations are offering grants to nonprofits and businesses affected by the outbreak — some of which might be available to faith-based organizations. Typically, these run around $10,000.
Crowdfunding. Raise money from members of your community by setting up a crowdfunding campaign. GoFundMe is also matching campaigns that raise $500.
Coronavirus loans. You also might want to look into interest-free or low-interest loans for organizations affected by COVID-19 through private lenders. Some states and local governments are also offering loans to nonprofits.
Bottom line
Faith-based organizations are now eligible for the two main SBA loan programs offering assistance during the coronavirus outbreak. In some cases, you don't have to be a registered nonprofit to qualify or meet affiliation rules. However, taking out an SBA loan comes with legal requirements, which could change the way you run your organization.
Learn more about your options by reading our guide to business loans during the COVID-19 outbreak.
Frequently asked questions