SBA quietly caps disaster loans at $150,000 — look to other options for more funding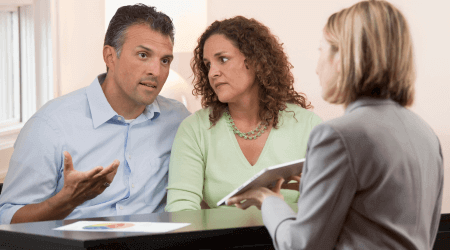 Businesses can't bank on funding up to $2 million through this COVID-19 loan program.
The Small Business Administration (SBA) hasn't given out coronavirus disaster loans over $150,000 since April, a New York Times analysis of SBA data revealed on Monday.
The Economic Injury Disaster Loan (EIDL) program offers low-cost loans up to $2 million for small businesses hurt by the coronavirus outbreak. But The New York Times found that businesses that expected to receive more than $150,000 did not. The most recent loan over $150,000 was issued in April, at $900,000.
This is not the first time the SBA has given mixed signals about how much businesses could borrow through the EIDL. In April, the Times also reported that borrowers who called into an SBA assistance line were told that loans maxed out at $150,000.
Where else to get assistance during the coronavirus
While the SBA hasn't issued any statements addressing The New York Times' findings, it might not be a reliable source of coronavirus assistance. If you need money over $150,000 — or just need it fast — you might want to consider other options.
PPP loans
The SBA's other coronavirus assistance program, the Paycheck Protection Program (PPP), is still accepting applications until August 8th. And it's likely it will be extended once a new round of coronavirus stimulus passes. This government program offers funding up to $10 million based on your business's payroll costs. But you can only borrow from it once.
You can qualify for up to 100% forgiveness if you spend at least 60% on eligible expenses. This includes payroll costs, mortgage interest payments, rent and utilities. If you don't meet that 60% mark, you can still qualify for partial forgiveness. But you'll have to pay off the loan over a two-year term at a 1% interest rate.
CARES Act tax credits
The last coronavirus stimulus bill offers businesses a tax credit on employment taxes of 50% of all qualified wages, up to $10,000 per employee per quarter. It's meant as an alternative to the PPP — you can't qualify for both. But you can use it to supplement an EIDL loan that ended up being lower than expected.
Main Street Loans
Businesses that just squeeze into SBA size requirements might want to look into the Federal Reserve's Main Street Lending program. Loans are big: They run from $1 million to as much as $150 million, depending on how you use the funds.
Its rates are higher than any other coronavirus loan program — and it's the only government business loan program with fees. But you can still defer repayments for one year after receiving the funds. This makes it a more flexible option than your standard business loan.
These loans are available through any federally insured lender — like your bank. And you can also find them through bank holding companies and savings and loan holding companies — commonly known as SLHCs. Applications are currently available until September 30th.
Coronavirus business loans
Some private lenders are also offering low-interest emergency loans to businesses that are struggling during the coronavirus. And some, like U.S. Bank, are offering loans over $150,000.
These likely aren't as favorable as government options, but they can help tide you over while you wait for an SBA loan or don't receive enough funds.
Typically these are available in a matter of days, rather than a matter of weeks.
State and local government financing
Many state and local governments have their own coronavirus emergency loan programs. Often these come with 0% interest or a low interest rate and deferred repayments. In some cases, local governments also offer grants. To qualify, you generally need to show you experienced a 50% drop in revenue during the coronavirus outbreak.
These programs typically run out of funds quickly, so get your application in fast. But if you don't make it in time, you might not be completely out of luck. New programs appear regularly, so you could have another chance to apply.
Stay on top of your ever-changing options
Coronavirus assistance for small businesses is constantly changing. A great way to stay on top of which loans and grants are available to you is to reach out a local business organization. Small Business Development Centers, or SBDCs, can be a great place to start.
If you're a member of an underrepresented community, also look to business centers designed specifically for business owners like you. Organizations that specialize in helping minority-owned, women-owned or veteran-owned businesses might be able to point you toward exclusive financing options.
Photo: Getty Images