SBA automatically defers disaster loan payments until end of 2020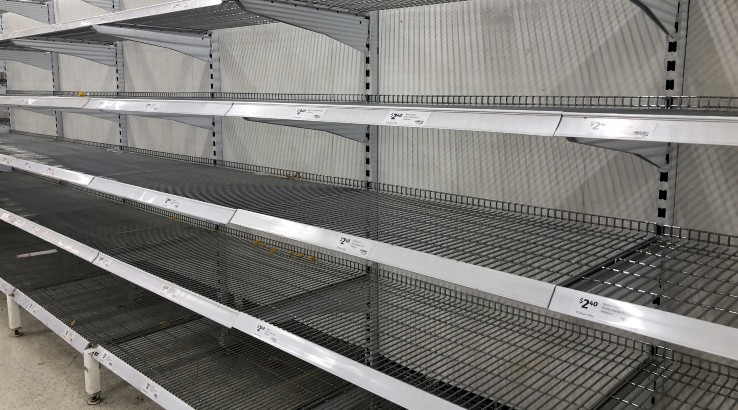 Business owners no longer have to reach out to ask for deferment during the coronavirus outbreak.
The Small Business Administration (SBA) announced on Monday it was automatically deferring all disaster loan payments until December 31, 2020. SBA Administrator Jovita Carranza said that disaster loan borrowers no longer have to apply for deferment if they aren't able to pay off their loans during the COVID-19 outbreak.
The new rule only applies to the SBA disaster loan program. The disaster loan program is the only SBA loan program the government directly funds to help small businesses and individuals affected by natural disasters like hurricanes or floods. It also offers help to businesses that lost revenue because an employee was called to active duty.
Other SBA loans, such as 7(a), CDC/504 or microloans, are offered by private lenders and are not automatically deferred under this rule. But business owners with these loans can still apply for deferment through their lenders. The SBA typically allows lenders to defer loans for up to six months due to economic hardship, depending on the program.
Expanded SBA funding
The move was part of a series of measures that the SBA has taken to combat the economic impact caused by the coronavirus.
"The SBA is looking at every option and taking every action to cut red tape to make it easier for small businesses to stay in business. Automatically deferring existing SBA disaster loans through the end of the year will help borrowers during this unprecedented time," Carranza said.
Earlier in March, the SBA started offering SBA disaster loans to businesses impacted by the coronavirus outbreak through the Economic Injury Disaster Loan Program (EIDL), at lower rates than most disaster loans. It also changed the terms of the new EIDL loans to allow businesses to defer repayments for one year.
Last week, it updated its criteria to make businesses in more states and counties eligible for funding.
Previously, states couldn't qualify for a disaster loan unless they could show that at least five businesses suffered economic injury due to the outbreak, with at least one business in each county. Now states only need to show that five businesses have been affected, regardless of location.
Disaster loans were also previously only available to businesses in counties where a business had experienced economic disaster. Now they're available in all counties of states with a declared economic injury.
Funding to keep businesses open
Some 96% of US small business owners say they have taken a hit since the coronavirus outbreak, according to a Goldman Sachs survey. And 51% say they can only keep doors open for three months or less.
In response, private lenders and state and local governments have also stepped up to offer interest-free or low-interest small business loans to combat the economic impact of the coronavirus.
For example, U.S. Bank is offering reduced interest rates on business loans. And business owners in cities like Chicago, New York City and Los Angeles can apply for loans through their local governments.
Some are also offering grants to small businesses that have been particularly affected by measures to stop the spread.
For example, Amazon is offering grants to assist businesses impacted after it asked employees to work from home. And Facebook is planning to launch an international grant program.
New York City, the US epicenter of the coronavirus outbreak, is also offering grants to businesses with fewer than five employees to cover payroll expenses.
Photo credit: Getty Images