Savings Account Offers Frequent Flyer Miles Instead of Interest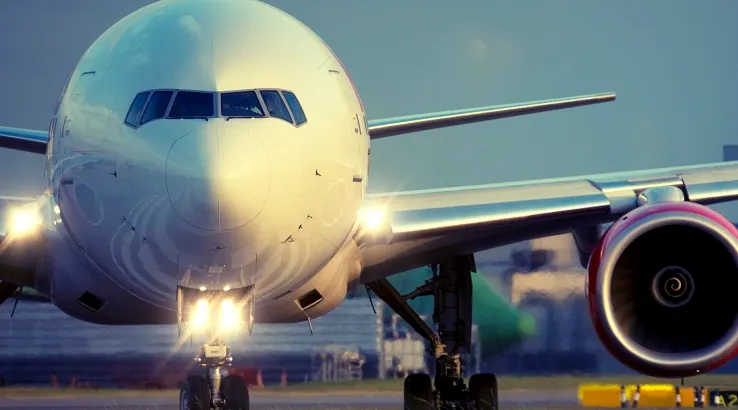 In an unprecedented move reminiscent of airlines' co-branded credit cards, a Texas bank is offering a savings account that accrues American Airlines frequent flyer miles instead of interest.
Would you trade real money for frequent flyer miles? A Texas bank is betting yes. On Monday, Texas Capital Bank announced the launch of Bask Bank, which would pay digital savings account holders American Airlines AAdvantage miles instead of the usual interest.
"This new digital bank is the next step in Texas Capital Bank's ongoing strategy to meet customer needs," Keith Cargill, president and CEO of Texas Capital Bank, said per a press release. "We were one of the first to launch a digital bank over 20 years ago, and Bask Bank will open up new possibilities and rewards to customers across the nation."
"Even more importantly, the digital nature of Bask Bank will bridge the gap between physical and virtual banking to deliver a premier user experience beyond mere transactions by giving savers memorable and tangible benefits for their deposits."
Typically, banks' involvement with frequent flyer miles is to offer them as an enticement to use branded credit cards. With travelers receiving a certain number of miles per dollar spent, the redemption rate on frequent flyer miles per dollar spent can be greater than the interest rates on most savings accounts.
For example, a roundtrip flight from New York City to Los Angeles — priced on January 28, 2020 to depart on February 4, 2020 and return on February 11, 2020 — would cost $333.70 for 5,102 miles flown.
If one was to use the American Airlines AAdvantage MileUp Card, which offers 1 AAdvantage mile for each dollar spent, one would have to spend $5,102 on this card to afford our trip, with no bonuses considered. This translates into a 6.54% return, significantly greater than most savings accounts.
The Problem with Frequent Flyer Miles
This, however, brings up the economy of frequent flyer miles. For banks, frequent flyer miles users make more than the average traveler and have more disposable income. This may drive Bask Bank users to invest more for longer to get more frequent flyer miles.
With a redemptive value as low as $0.009 per mile, according to One Mile at a Time, this could be an economic boon for Bask Bank. Typically, banks can buy frequent flyer miles from airlines at a discount. This means that Bask Bank can announce an "interest" payout that offers more than what it initially cost the bank.
For the frequent American Airlines traveler, however, Bask Bank may be the closest one can come to buying American AAdvantage miles directly. "We take pride in creating opportunities for AAdvantage members to earn miles through their everyday activities," Bridget Blaise-Shamai, President of the AAdvantage program and Vice President of Customer Loyalty and Insights for American, said per the press release. "Collaborating with Bask Bank gives our customers a new way to easily earn miles toward their travel dreams while still tracking toward their financial goals."
Bask Bank will also be offering a number of bonuses, including a 5,000-mile signup bonus, feedback bonuses, and balance bonuses.