Samsung opens up shop in the metaverse via Decentraland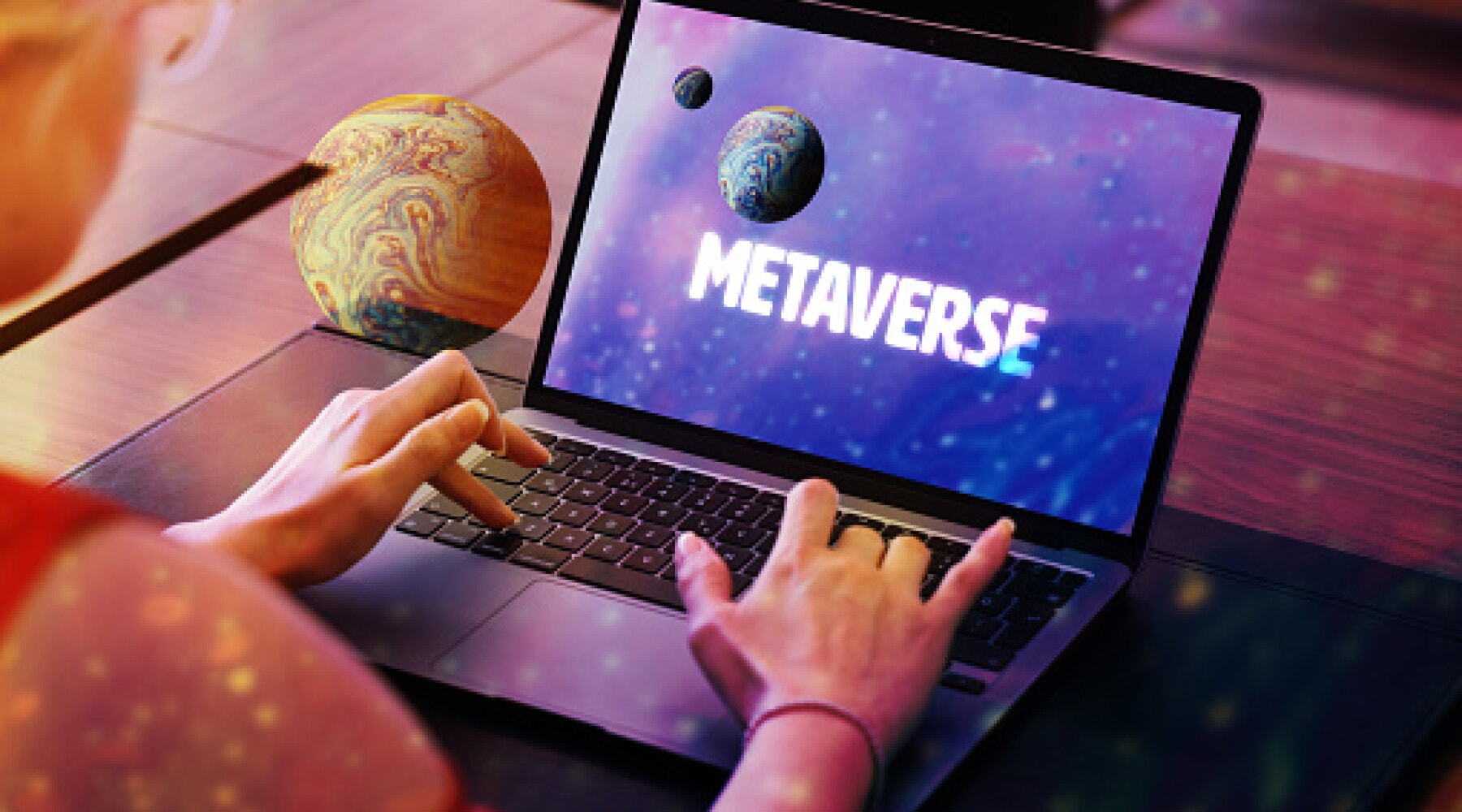 Samsung is one of the first big retail names to dive into the metaverse, with a store modeled after its flagship in New York City.
Last Thursday, Samsung announced the opening of a virtual replica of its flagship New York location. The consumer electronics giant is the latest retailer to make a big splash into the metaverse.
The company debuted Samsung 837X, a metaverse experience adapted from the company's real-world flagship New York City store located at 837 Washington Street in New York City's Meatpacking District in Manhattan.
Samsung 837X debuts in Decentraland, a blockchain-powered virtual world platform that allows users to buy virtual plots of land as non-fungible tokens (NFTs) using the MANA cryptocurrency.
"As part of this next-level experience, guests will embark on a journey where technology joins art, fashion, music and sustainability. Fantasy will meet reality in this creative hub as users explore the experiences unlocked with Samsung technology," the company said in a press release. "The immersive world engages fans with mystical quests leading to exclusive NFTs and a live mixed reality dance party, while showcasing Samsung's brand and the experiences our products unlock."
Samsung 837X will be open in Decentraland for a limited time.
Other companies edge toward the metaverse
Several other companies are edging this way, with virtual stores and interactive offerings.
CNBC reported in November that Nike had begun taking steps to enter the metaverse, filing several new trademarks that indicate its intent to make and sell virtual Nike-branded sneakers and apparel.
Fashion designers and brands are turning to the virtual world to allow consumers to "try on" clothing using augmented or virtual realities, while also allowing consumers to buy items directly for virtual avatars.
"In 2019, Louis Vuitton partnered with Riot Games and created original skins for League of Legends and also released a fashion collection from the game, which would run you anywhere from $170 for a bandeau to over $5k for a leather jacket," Rolling Stone reported in a December 2021 article. "This year, Balenciaga released their Autumn collection as a video game. They also partnered with Fortnite to create items that will appear in the game as well as in stores."
Decentraland is competing for eyes with the like of Meta and Microsoft
We're in the early stages of the metaverse, and we already have divergent visions of what the metaverse is and will become as it begins to take form.
Crypto advocates envision a decentralized metaverse that opens up opportunities for all contributors, and not a metaverse controlled by Big Tech.
Decentraland is just that — a metaverse powered by blockchain technology. The platform is built on the Ethereum (ETH) blockchain, providing users with an open-source virtual world to create, explore and monetize their content and applications.
In October 2021, Meta (formerly Facebook) announced its vision for the metaverse, one that focuses heavily on augmented reality (AR) and virtual reality (VR).
"Meta's focus will be to bring the metaverse to life and help people connect, find communities and grow businesses," the company said in a statement. "The metaverse will feel like a hybrid of today's online social experiences, sometimes expanded into three dimensions or projected into the physical world."
In November 2021, Microsoft (MSFT) unveiled its plans to build a metaverse inside Microsoft Teams by combining the video conferencing and communication platform with Microsoft Mesh, a collaborative platform for virtual experiences.
Known as Mesh for Microsoft Teams, the feature "combines the mixed-reality capabilities of Microsoft Mesh, which allows people in different physical locations to join collaborative and shared holographic experiences, with the productivity tools of Microsoft Teams, where people can join virtual meetings, send chats, collaborate on shared documents and more," Microsoft said in a press release.
Critics of Big Tech's versions of the metaverse complain that these companies will eventually dominate the metaverse, forcing platforms to operate as a closed ecosystem, such as with the platforms that control the current iteration of the internet.
Will the metaverse change how you invest?
For now, investing in the metaverse most commonly means buying shares of companies positioned to play a role in its development.
This includes companies, such as Meta, Microsoft and other Big Tech, that are building their own version of the metaverse, or companies that offer products and services needed to build out virtual platforms.
Alternatively, you can invest in cryptocurrencies related to the metaverse. These can include MANA, Decentraland's cryptocurrency token primarily used as an in-game currency. Ethereum is the blockchain technology on which Decentraland is built and can be used to buy plots of land in the metaverse.
The Sandbox is another metaverse similar to Decentraland that lets users build, own and monetize their experiences. It uses the SAND token as its in-game currency.
Information on this page is for educational purposes only. Finder is not an advisor or brokerage service, and we don't recommend investors to trade specific stocks or other investments.
Finder is not a client of any featured partner. We may be paid a fee for referring prospective clients to a partner, though it is not a recommendation to invest in any one partner.