Samsung is adding NFTs to TVs: WTF?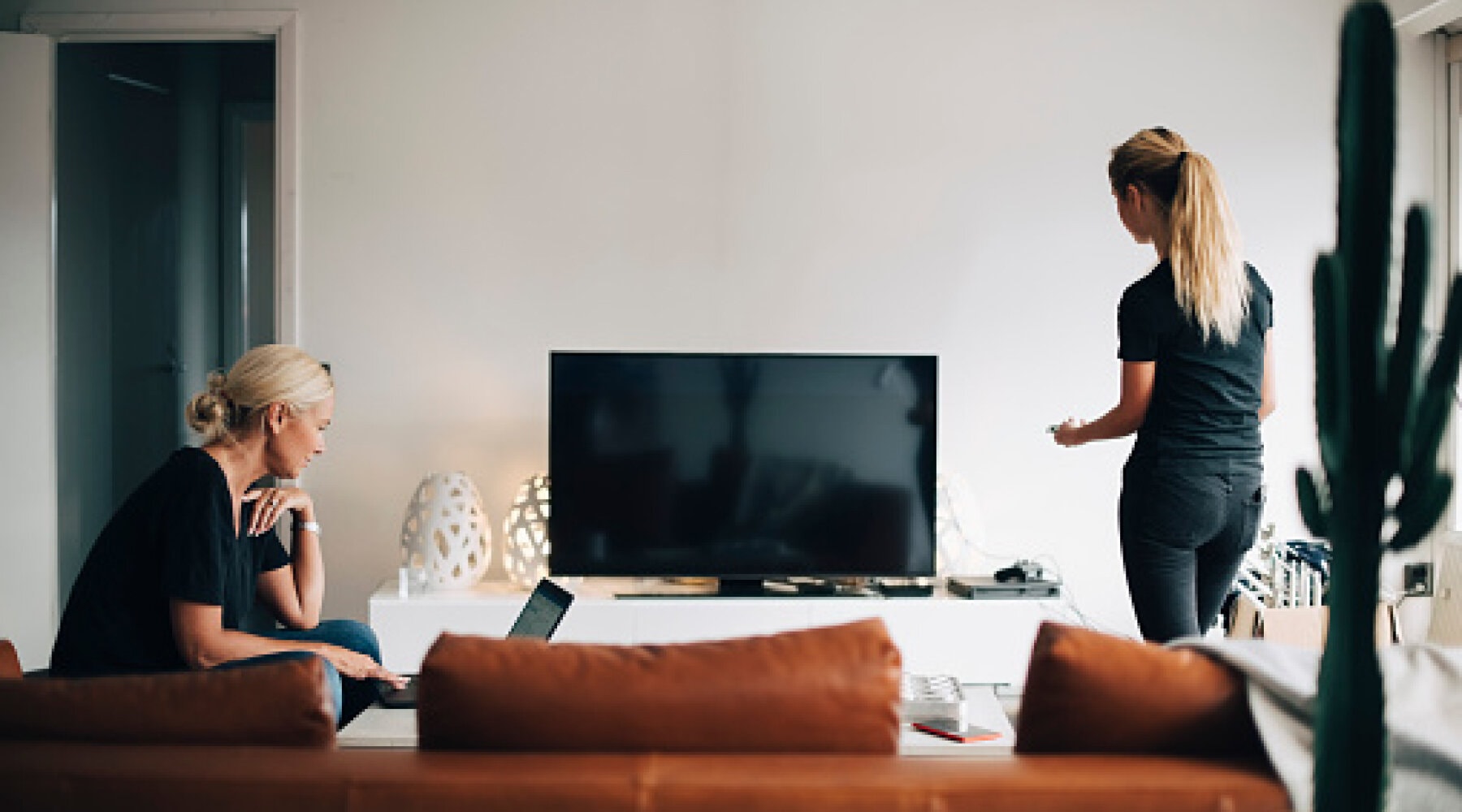 Samsung just announced that it is building an NFT platform for its smart TVs.
NFTs have been blowing up again over the past few months. The Internet is rife with articles, explainers and even TikToks on how to get in on this new form of digital ownership. It seems like everyone wants a piece of the action, including Samsung. The tech giant has just announced that NFTs will be coming to its smart TVs in the future. What a time to be alive.
What do TVs have to do with NFTs? Well, they're certainly a more lavish way to show off what digital pieces you now own thanks to blockchain technology. Why merely make it your Twitter profile picture when you can display it on a 65-inch 8K in your lounge room?
But to be more specific, Samsung is planning to build an NFT explorer that can be accessed through its smart TVs. This will apparently allow users to not only display their NFT goodies, but also search for and buy them.
"With demand for NFTs on the rise, the need for a solution to today's fragmented viewing and purchasing landscape has never been greater," Samsung said in a press release.
"In 2022, Samsung is introducing the world's first TV screen-based NFT explorer and marketplace aggregator, a groundbreaking platform that lets you browse, purchase, and display your favourite art — all in one place."
According to Samsung, the platform will be available through its MICRO LED, Neo QLED and Frame TVs. And it certainly makes sense for the latter. The Frame has been positioned by Samsung as its luxury lifestyle TV that is designed to look like a frame so you can digitally display artwork on it when you're not binging Netflix. So this really does seem like the natural progression for Samsung here.
Samsung made this announcement in the lead up to the Consumer Electronics Show (CES) this week. Being the biggest tech show in the world, it is often a place where we see the latest TV tech on display. Literally. But it's also the home to prototypes and experimental tech that may look quite different if and when they hit the shelves.
Samsung itself has been known to show off gadgets at CES and its German counterpart, IFA, that we're still waiting on. This includes the long-awaited Samsung Galaxy Home smart speaker and a truly terrifying home assistant named Ballie. So it will be interesting to see what this NFT browser will look like in the future or if it appears at all.
What is an NFT?
NFT stands for non-fungible token. This is a unique object, generally digital, that isn't interchangeable. It's completely unique.
Although NFTs exist within the realm of blockchain technology, they are in a way completely opposite to cryptocurrency. A cryptocurrency, such as Bitcoin, is fungible by design. They are supposed to be indistinguishable from one another on the blockchain.
Another way to look at it is from our Finder NFT explainer:
"In layman's terms, fungibility is an attribute of a particular asset that makes it easily exchangeable for something else.
For example, we know that the euro and the US dollar can be traded for a number of goods and services because these currencies are extremely fungible and recognised as being monetary stores of value. The same is also true with crypto-assets like Bitcoin – which can basically be traded for a large number of digital tokens seamlessly."
Where an NFT differs is that it is non-fungible. Much like Highlander, there can be only one when it comes to an NFT of something. Its authenticity is verified and recorded on a blockchain, as is your ownership.
What can it be?
An NFT can be pretty much anything – video, audio, images – with the latter being particularly popular at the moment. You can even turn a tweet of your butt into an NFT like I did that one time.
While NFTs hold far more intricacies and possibilities than simply buying and selling digital objects, that's where most of the attention currently lies. It's becoming a huge outlet for artists and even musicians to make money selling originals of their work.
This has resulted in things like pictures of apes selling for hundreds of thousands of dollars and even teenagers making bank on the popularity of NFTs.
But it's worth noting that NFTs are not without problems. It's still far too easy for a random person to steal the work of a creator, turn it into an NFT and profit. In fact, there are people actually fighting over who the "real" fake Bored Ape Yacht Club is. It's truly the wild west of the crypto space.
There is also a fierce debate around the point of NFTs if you can simply right click an image, download it and display it wherever you like without anyone being able to tell the difference between the copy and the original.
Still, it's a very interesting space and when you get global companies like Samsung getting on board, it's worth paying attention.
Finder has reached out to Samsung for comment around the NFT platform and whether it will be available in Australia.
Information on this page is for educational purposes only. Finder is not an advisor or brokerage service, and we don't recommend investors to trade specific stocks or other investments.
Finder is not a client of any featured partner. We may be paid a fee for referring prospective clients to a partner, though it is not a recommendation to invest in any one partner.