Samsung Introduces Business-Ready Galaxy XCover Pro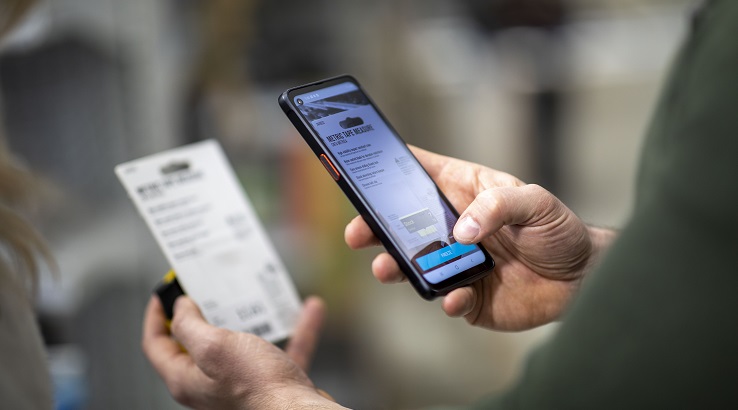 The South Korean electronics giant introduced an enterprise-ready member of its Samsung Galaxy brand on Sunday.
When we think of smartphone rollouts, we tend to think in terms of improved cameras, more memory, stronger batteries, and thinner cases. Rarely does durability come into the equation. However, smartphones are increasingly becoming essential for work. Per one study, 95% of Americans use a smartphone for work, spending one-third of their workdays on the device.
"You need to be connected and available today. Employees are fearful of losing employment or not being a team player if they don't jump on every call or text," Scott Lucas, vice president of commercial sales for Wilson Electronics, wrote for Small Business Trends. "Today's workforce is very career oriented and has a drive for promotion. They may feel the quality and speed of responsiveness will help them achieve those expectations."
As such, it is logical for smartphone manufacturers to make models specifically for business. On Sunday, South Korean electronics giant Samsung introduced the Galaxy XCover Pro. A collaboration between Samsung and Microsoft, the Galaxy XCover Pro is a water and dust resistant, edge-to-edge 6.3-inch FHD+ Infinity Display phone rated to take a 1.5-meter (4.92 feet) drop without a case with minimal damage. With a replaceable 4,050 mAh battery and POGO pin support, the phone is compatible with third-party docking stations and capable of lasting the entire workday with little interruption.
"The Galaxy XCover Pro is a reflection of Samsung's increased investment and commitment to B2B market," DJ Koh, President and CEO of IT & Mobile Communications Division, Samsung Electronics, said. "We believe the business mobility market is ripe for transformation in 2020 and we intend to be the leader in pioneering an open and collaborative mobile platform for the next generation of digitally enabled workforce."
The Galaxy XCover Pro will utilize the new walkie talkie feature from Microsoft Teams to give the phone press-to-talk capabilities with two programmable buttons. Additional solutions, such as a barcode scanner, would make the phone suitable for tasks such as mobile point-of-sale and inventory tracking.
The XCover Pro will come equipped with Samsung POS, which has been approved by Visa's Tap to Phone program. The Tap to Phone program makes use of EMV chips' contactless transaction capabilities by allowing customers simply to tap their card or phone on the XCover Pro. The transactions will be secured with Samsung Knox, which allows for advanced security features such as data isolation and run-time protection.
"The Samsung Galaxy XCover Pro is a robust retail POS platform for a true retail digital transformation," Mary Kay Bowman, Visa's Head of Seller Solutions, said. "Its applications for businesses such as healthcare, airlines and restaurants are a great example of how Visa together with Samsung can democratize access to payment experiences that consumers increasingly expect, no matter where they are."
The Samsung Galaxy XCover Pro reflects a return to form for the smartphone. Originally designed to be a professional personal digital assistant — as reflected with early smartphones like those from Palm and Blackberry — the smartphone turned toward the consumer market with the introduction of the iPhone.
The Samsung Galaxy XCover Pro will sell in the US for $499.