You can now sail around the world in a first-of-its-kind Baby Boomer singles cruise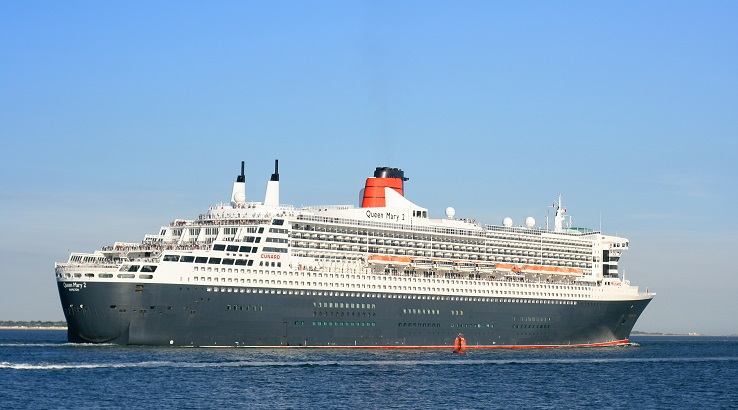 Unique new adventure for Baby Boomers is Singles Travel International's first around-the-world cruise.
Singles Travel International has announced the 2021 launch of its first-ever around-the-world cruise. The travel company with expertise in adventure vacations for single adults of advanced age is delving into the increasingly popular expedition cruise market.
The 2021 cruise, scheduled to sail from January 10 to April 19, will explore 31 ports in 17 countries aboard the Cunard-owned RMS Queen Mary 2. The Queen Mary 2 is the sole purpose-built ocean liner in operation as of the writing of this article. Ocean liners differ from cruise ships in that ocean liners are meant to repeatedly make transoceanic trips. This means that ocean liners typically are larger than cruise ships, with larger capabilities to store fuel and food, stronger hulls and higher freeboards.
At a glance
Who: Baby Boomers
What: Around-the-world cruise
When: Jan. 10, 2021, to April 19, 2021
Launch: Southampton, United Kingdom
Price: Starting at $22,339
This cruise will focus on Baby Boomer singles — age 55 to 74 — who seek to engage in personal growth. "Singles can take their life to a higher level by combining the time available during this voyage with on-board opportunities for reflection and growth," said Tammy Wheller, CEO of Singles Travel International, in the announcement.
"Our cruisers can learn new languages, how to play an instrument, how to dance, seamanship skills and more. Our professional life coach will help them to make more fulfilling and satisfying personal choices, particularly when it comes to relationships and life transitions."
The cruise will depart from Southampton, United Kingdom, and will travel to Capetown, South Africa; Sydney, Australia; Hong Kong; and Dubai, United Arab Emirates. The ship will also pass through the English Channel, the Suez Canal and the Strait of Gibraltar. The cruise starts at $22,339, which includes free laundry, prepaid tips and exclusive events. A payment plan is available.
Baby Boomer dating
With Baby Boomers — those born between 1945 and 1964 — holding more than 90 percent of the nation's net worth and 78 percent of all financial assets, per one statistic, the generation has an unparalleled disposable income with which to enjoy the world and the company of other like-minded people.
At the same time, expanded lifespans and life choices have left many Baby Boomers looking for love late in life. It is estimated that one in every three Baby Boomers is single. This is an increase of 50 percent since 1980. For many, being single was a conscious choice, as they may have chosen their career or personal independence over raising a family. However, at retirement age, these decisions may have greater importance as it may influence the individual's degree of social isolation.
Per one study, such decisions to be independent at a young age may lead to a state of being an "elder orphan" later in life, where one is effectively physically and/or socially isolated. It is believed that one-quarter of all seniors are "elder orphans," exposing them to greater risks of rapid cognitive decline, coronary heart disease, mental illness, mobility issues and healthcare access problems.
Picture: Wikimedia