RSI Bank Offers 2.0% APY High-Yield Savings Account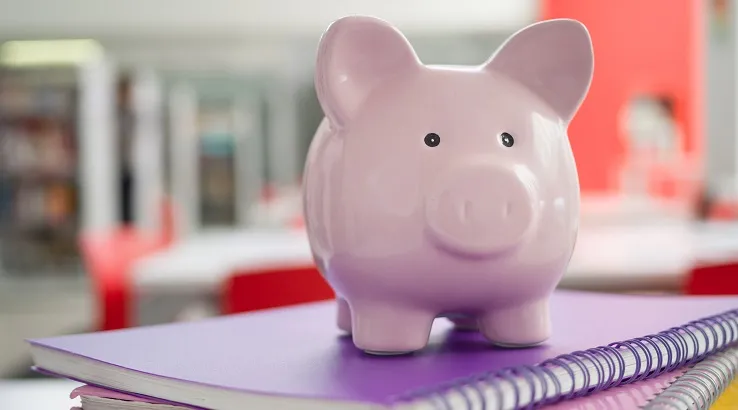 The small New Jersey bank has launched an online-only savings account with one of the highest APYs currently available.
In a bid to compete with the online challenger banks, New Jersey's RSI Bank has launched a high-yield online savings account with one of the highest APYs currently offered.
"In an age of digital-only bank accounts, chatbots, and fintech apps without FDIC insurance, our customers appreciate the balance RSI Bank offers," James King, RSI's COO, said in a press release.
"Not only have we invested in advanced technology to make banking more convenient and secure, we've maintained the friendly and helpful customer care we're known for locally. By expanding into digital checking and savings accounts, we're able to compete with fintechs and large online banks while offering the customer-first service typically found only in community banks."
RSI's 2.0% APY is the highest currently offered. Finder's editor choice, Barclays Online Savings, for example, only offers 1.70%. American Express Personal Savings High-Yield Savings also offers 1.70% APY. UFB Direct High Yield Savings offers 2.0%, like RSI.
The RSI Go Digital! Savings Account requires a $100 opening balance. However, the account has no minimum account balance. This is the same as the UFB Direct High Yield Savings Account. Barclays Online Savings and American Express Personal Savings High-Yield Savings both have no minimum or operating account balances.
The account requires customers to start an online account. The savings account offers free mobile check deposit and free online funds transfers.
High-yield savings accounts typically offer APYs many times above the national average, which is currently 0.09%. Typically, these accounts are offered by digital-only banks, which have lower overhead costs. In exchange for the higher rates, many high-yield savings accounts charge monthly maintenance fees.
RSI — New Jersey's mutual savings bank — may have felt pressure to offer something to appeal to their customers. Per one survey, 77% of respondents felt that technological innovations by their banks are making it easier to access banking products. 70% of these same respondents admitted to accessing their bank accounts using a mobile device at least once in the previous month and 43% did it at least three times in the last month.
"RSI Bank has maintained a well-earned reputation as a safe and trusted institution, known for offering deposit and mortgage products at fair prices and the technology needed for secure, convenient banking," the press release reads.
RSI Bank is a four-branch bank with locations in Union and Middlesex Counties in New Jersey.