Finder is committed to editorial independence. While we receive compensation when you click links to partners, they do not influence our content.
The most flattering hairstyles for round faces
Make bad hair days a thing of the past.
Knowing your face shape and the styles to flatter it is key to a perfect hair day — every day. The main goal for those with a round face is to create height and length, regardless of whether you sport short or long hair.
How do I know if I have a round face?
Measure the size of your forehead, cheeks and jaw. If these measurements are all similar in size, then you have a round face shape.
You'll also find that you have fullness at and below your cheekbones, and that the width and length of your face are roughly the same. People with round faces often notice that they have wider hairlines, less pronounced chins and necks that can appear short.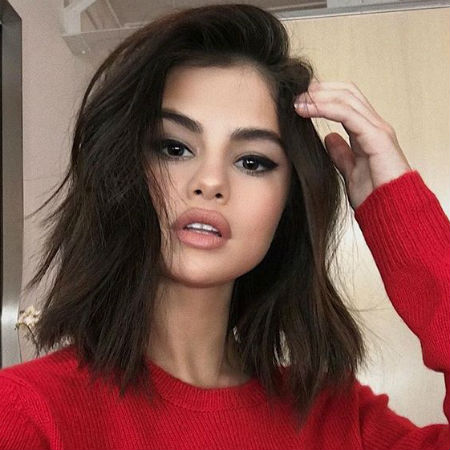 1. Layered lob
Selena Gomez is a top celeb to reference for round-face hairstyle inspiration. She really rocks the textured lob or "long bob" look with ease.
The longer style lengthens a round face, and the layers and a side part offset and complement her round face structure.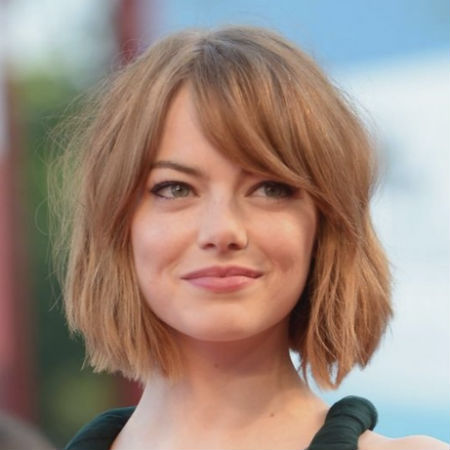 2. Side swoop bangs
Side swoop bangs can create the illusion of elongation. They effectively streamline your face, so you can rock a number of styles, both short and long.
But try to stay away from a bang that's too short or blunt. You want something that easily blends into your hair for a lengthening effect.
3. Long, straight and sleek
An effective and stylish hairstyle for those with round faces is long and straight. It's simple yet sexy: The long, sleek hair frames the face without exaggerating its round shape.
As a round face lacks length, wearing long hair straightened in a super sleek style works to stretch the face vertically. The style also works for those with textured hair, because you can add volume to the crown of your head with some teasing and shaping.
4. Middle part with soft waves
A middle part is an easy trick to combat a round face. By parting your hair right down the middle, the weight of your hair on either side lengthens you look. The soft waves help to draw the eye downward, again elongating a round face.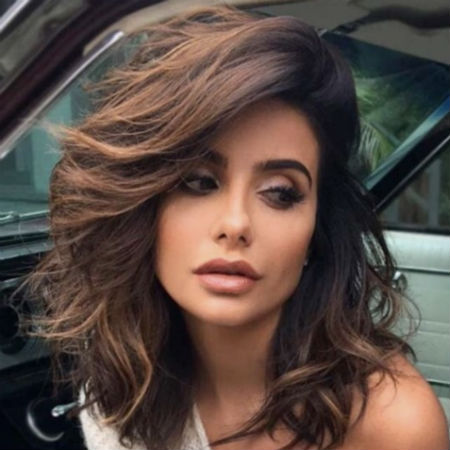 5. Full waves
This may not be a look for the fainthearted — but it's edgy as hell. And we love it!
Rather than glam curls that tend to go outward, full soft waves can be teased to create length vertically.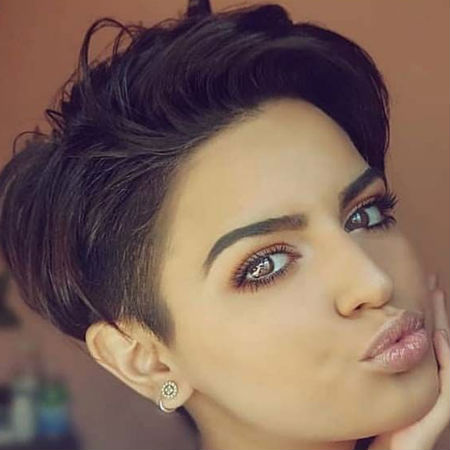 6. Textured pixie cut
A pixie cut is bold, but those with round faces can rock the look!
Look for a textured pixie cut with long layers that run across the forehead. Cropped sides and a couple of stacked layers down the back of the head draw attention to the forehead, which thins out a rounder face shape.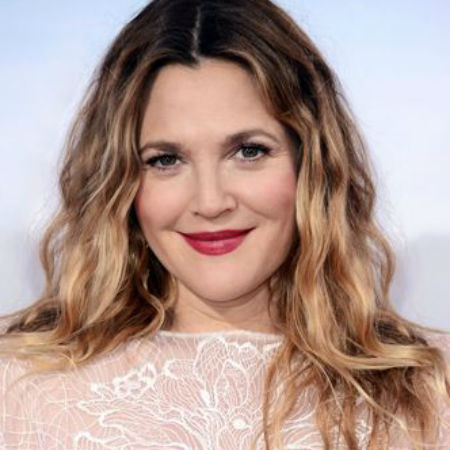 7. Beach waves
Beach waves are a go-to style for those with round faces. These curls add the illusion of length, whereas big, glamorous curls give the illusion of width.
Known for her beautiful round face, Drew Barrymore often goes for this style to create a more angular look.
8. Pineapple pony
This adorable style works for round faces both day and night. The super-high ponytail draws the eyes to the top of your head and effectively pulls the length of your face upward.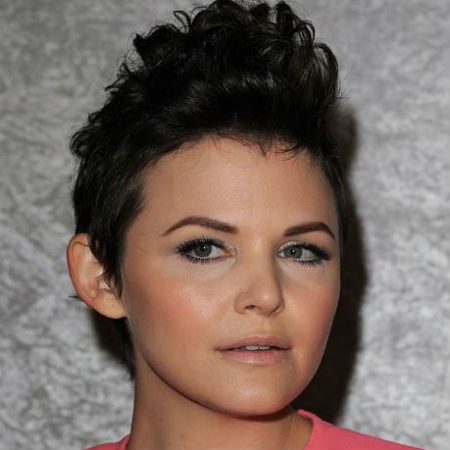 9. Fauxhawk
Another spicy look is the fauxhawk. Styling a pixie cut into a faux is a solid way to create more height for your face shape.
Tips and mistakes for round-face hairstyles
Top tips
Focus on lengthening you face. Add height to your hair — not volume! High up-dos and long hairstyles are a great way to go.
Draw the eye downward. Long layers in long hair create the illusion of elongation.
Go for loose curls. Big, voluminous ones only add more width to a round face.
Biggest mistakes
Tight ponies. Pulled-back ponytails only accentuate a round face.
Short or blunt bangs. Opt for layered and side-swooping bangs instead.
No volume on top. If you're going for a short style, add more volume at the top of your crown.
Are bangs good for a round face?
Straight, blunt bangs can accentuate the width of your face, making it appear rounder. A style that creates height and lengthens your face is a better option.
Side bangs that blend into your hair elongate you face. Just stay away from wispy, rounded or long straight-across bangs, especially if you have a small forehead.
Celebrities with round faces
Top beauty and hair deals
More guides on Finder